Fundraise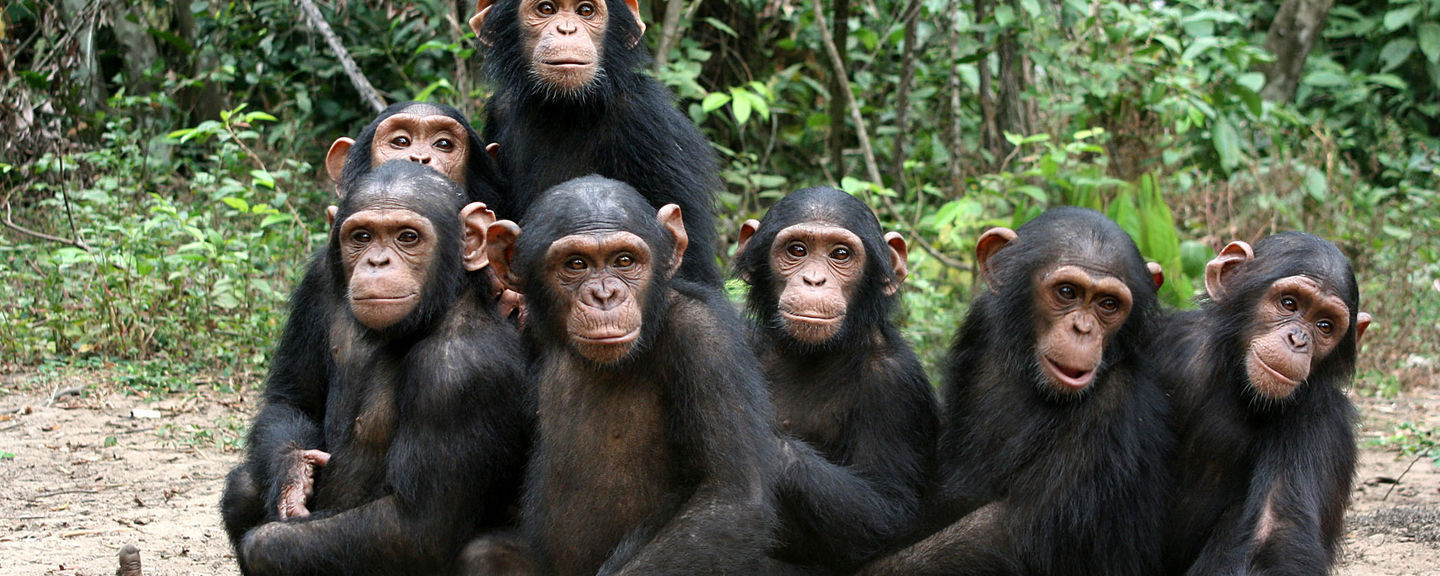 Do you have entrepreneurial spirit and want to make a difference? Then Team Jane is for you!
You matter, and today, you have a role to play. Dr. Goodall has said, "Every day you live, you make an impact, and you get a choice as to what kind of impact you're going to make." If you believe, like Dr. Jane Goodall, that the future of humanity and the natural world are deeply intertwined, it is time to act.
By joining Team Jane, you can now raise money for her vital work to protect species, their habitats, and to improve the lives of people, your way! Run a 5K for chimps, vow to dance for 24 hours in the name of keeping girls in school, or sell cupcakes to protect rainforests - it's all up to you. Get creative in your fundraising; as big as you can dream, you can be like Jane and make a true difference for all life on Earth.
Every team member, whether raising $5 or $5,000, makes a difference.
Get Started with TEAM JANE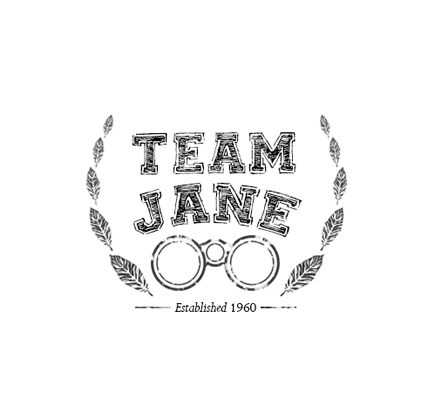 1. Pick your fundraising challenge
If the idea of fundraising intimidates you – don't let it! Fundraising with TEAM JANE is a great way to contribute to a cause that's important to you and gives you a platform to raise awareness in your own community.
TEAM JANE has a number of suggested fundraising challenge ideas to get you started (see below), from celebrating your birthday to creating a friendly competition in your classroom or workplace. Once you have chosen your challenge you can create a personal fundraising page on Everydayhero where you will set your goal, share your story, collect donations, and track your progress.
2. Set a fundraising goal and create your personal fundraising page
Once you have selected a fundraising challenge you can create a personal fundraising page on Everdayhero. It is on this page that you will set what you are aiming to raise – a fundraising goal is an important tool for you because it will help your supporters understand exactly what you are trying to accomplish and it will keep you on track during the fundraising process.
Remember, whether you raise a lot of money or a little money with TEAM JANE, you are still doing great work by promoting the Jane Goodall Institute and chimpanzee conservation to a larger audience. The most important thing to us is that you have fun! But be ambitious when you set your initial goal. While fundraising can seem intimidating at first, your family and friends will want to help you succeed so set your sights high!
3. Identify your network of support
Once you have created your personal fundraising page you will want to make a list of the names and email addresses of anyone and everyone you think might want to help you meet your goal.
Start with close family and friends, but get creative with your list! Think beyond the family and friends that you see every day. Consider people like your coach, dentist, teachers, colleagues of your parents, etc… many people want to give to a great cause – all you need to do is ask!
4. Start asking for donations
There are a number of effective ways to make your fundraising ask, but you will be most successful if you use a combination of methods:
CREATE A FUNDRAISING EMAIL
Emails are a fast and effective way to tell your story and share your goal with a large number of people. Remember to personalise it, your family and friends want to hear your story.
WRITE A FUNDRAISING LETTER
Everyone loves getting snail mail! Plenty of people are used to being asked for donations through email, but by writing a personal appeal and making the extra effort to send it via post you might inspire your network even more. Remember to include the link to your donation page in the letter, as well as a self addressed and stamped return envelope to make it easy for people to donate right away.
USE SOCIAL MEDIA
Like email, social media is a great way to reach larger audiences and the benefit of social media is that these audiences are often more varied than the ones you have email addresses for. Come up with creative messages about your campaign and share the link to your fundraising page as well as the progress you are making!
MAKE PHONE CALLS
While phone calls might not be the first method you use, creating a mini phonathon to rally support is never a bad idea. Using a combination of emails and phone calls can be a great method to really engage people, especially if they aren't checking their email often.
5. Take the opportunity to ask in person when you see your family and friends
Asking for support in person is also an effective way to engage peopl. The ease of a conversation about your goals and the reason TEAM JANE is so important to you can often be a great segway to an ask.
Most importantly, stick with it! The more you ask the more you get. On average it takes seven asks before someone makes a donation so don't get discouraged if things start off slow; instead, get creative with your outreach methods and the donations will start coming in before you know it.
6. Follow up
Once the donations start coming in make sure to remember to share your progress! Let people know how much you have raised so far or that you are close to your deadline. Photos and videos about your event are a great way to engage you audience as well.
Your family and friends will be excited to support you so don't be afraid to give updates regularly. These updates will serve as a great reminder that they can still donate to your cause.
Finally, always remember that a personal thank you goes a long way! Make sure to take the time to thank each of your donors for supporting you and the Jane Goodall Institute.

As a charity the Jane Goodall Institute New Zealand relies on the generosity of individuals, groups and corporate sponsors to help fund our work and programmes. We have partnered with Everydayhero to provide you with to opportunity to fundraise online for Jane Goodall Institute New Zealand via peer-to-peer support.
Who can fundraise for us?
Anyone can fundraise for us! We welcome individuals, families, schools, churches, groups of friends, sporting groups, … everyone!
How to set up your event
Firstly you will need to decide on what sort of fundraising activity you would like to participate in, and how you will collect donations. Then, please let us know your plans so that we can help promote your event through our network.
Ideas for fundraising include all those below and anything you can think of!
If you plan to collect donations online set up an Everydayhero page for your own unique fundraiser and collect donations online. This option has the added benefit of automated receipts emailed direct to donors. Visit our everydayhero page.
Fundraise for JGI NZ through Everydaydayhero
Walks and Runs
Bring TEAM JGI NZ to your next marathon, triathlon, walk or run and invite all of your supporters to make a donation towards JGI NZ's efforts to protect chimpanzees, improve communities across the Congo Basin and enable the next generation of conservation leaders to partake in Roots & Shoots projects here in New Zealand.
Life Changers
Change is on the horizon and you can mark the moment by leaving a legacy with the Jane Goodall Institute as a member of TEAM JGI. Join in and invite your family and friends to celebrate your wedding, birth of a child or other special life event by supporting JGI NZ's efforts to protect chimpanzees, improve communities across the Congo Basin and enable the next generation of conservation leaders to partake in Roots & Shoots projects here in New Zealand.
Workplace
Build a better team at work by joining TEAM JGI and supporting JGI NZ's efforts to protect chimpanzees, improve communities across the Congo Basin and enable the next generation of conservation leaders to partake in Roots & Shoots projects here in New Zealand.
Classroom
Students and teachers can work together to raise funds for JGI. Whether with a single project, or over an entire school year, classrooms can make a huge difference for JGI NZ's mission. Join TEAM JGI today and get started.
Do-It-Yourself Events
Whatever the occasion, and in any way you can dream up, you can use DIY events to make a difference for chimpanzees, communities across the Congo Basin and the next generation of conservation leaders here in New Zealand.
Once you have decided what you would like to do, you can start your very own fundraising page at Everydayhero. Just sign up and start creating your page, then add some photos to make it more personal. Remember to share your fundraising page on Facebook and link to JGI New Zealand!
Fundraise for JGI NZ through Everydaydayhero