Hope in Action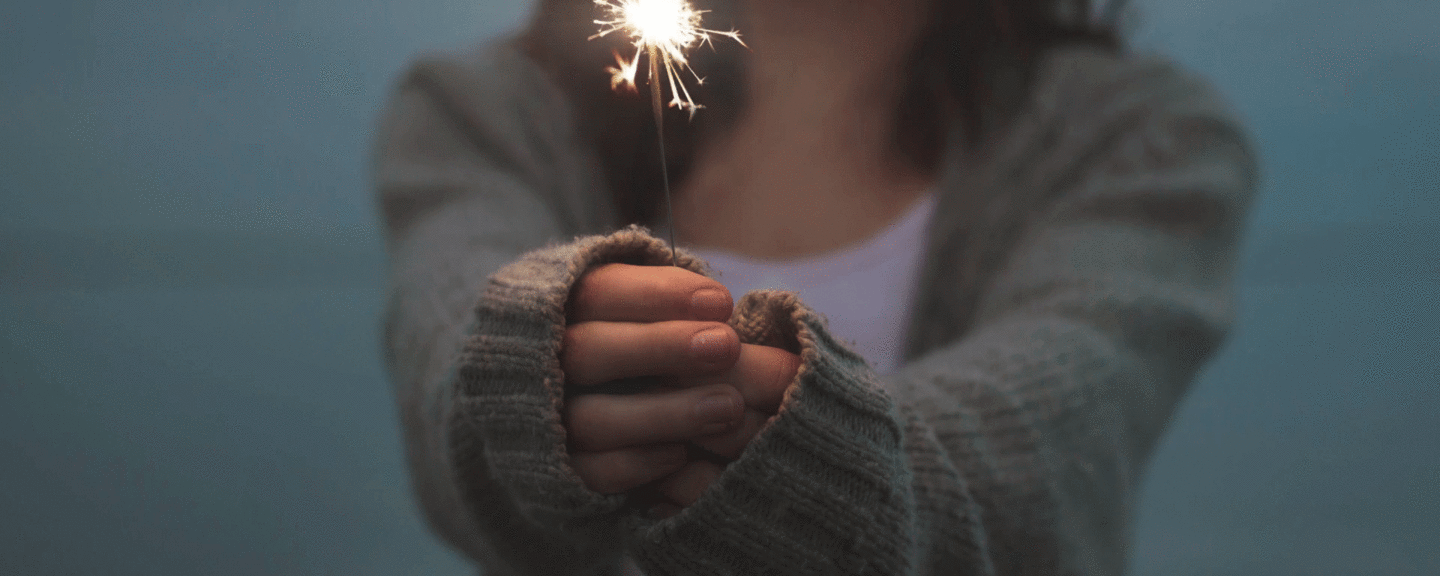 The things that inspire us and those that inspire are everywhere. They are sometimes unexpected, and on some rare occasions, inspire more individuals than was ever thought possible.
Dr. Jane Goodall is one of those people.
She gives us hope. Then she inspires us to put our hope into action
Compassion for animals, a passion for the environment, for people and communities, may seem like commonplace now, but prior to a young pony-tailed girl reaching her yearning fingertips to touch the mirroring hand of an infant chimp in Gombe, it was certainly not. Dr. Jane Goodall helped us rethink our relationships with the other lives with whom we share this planet, and reshaped our responsibility towards them. Her words, her drive, her inner peace and her connection to all living things, captured the imagination. Today, Dr. Goodall continues to inspire millions to make change, by being the change.
Every single day, Dr. Goodall and the staff of the Jane Goodall Institute hear stories about how Dr. Goodall's life, work and message have caused them to take action or feel moved in some way. The stories speak of what can be accomplished today for a more harmonious planet tomorrow: a future of green.
What if we could amplify these stories and make that future a reality?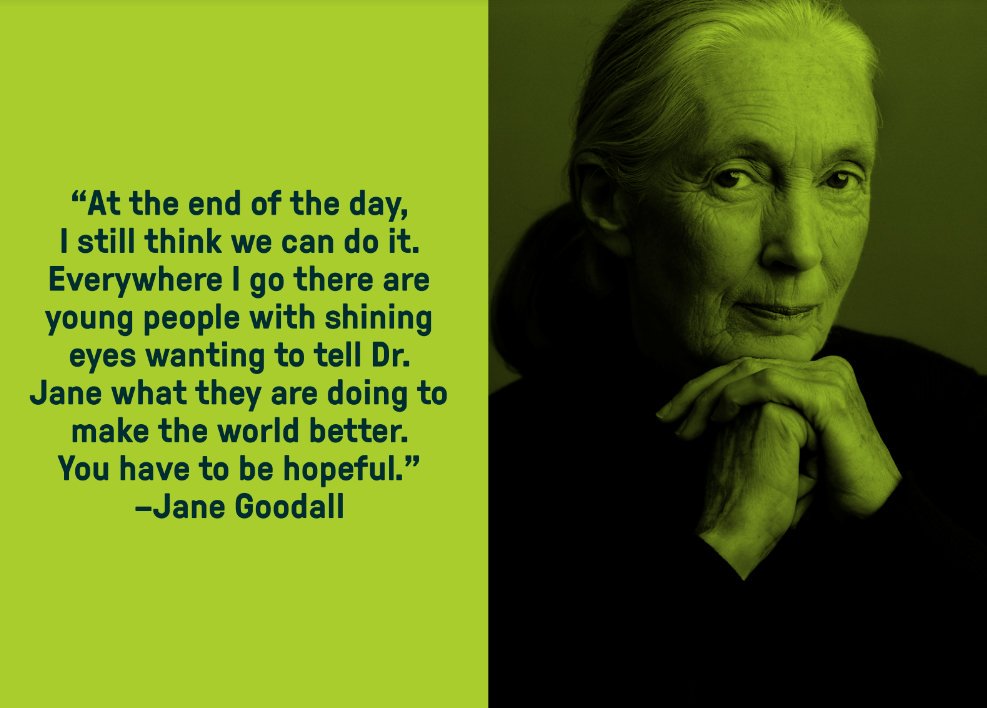 A Hopeful Future
The environment, wildlife, humanity — all of that which Dr. Goodall showed to be so intrinsically interconnected —is in crisis. It is up to all of us to do something about it. True change is made up of little instances of doing good – whether it's speaking out that there's something wrong in your community, turning a few empty plots of land in a food desert into a place to grow, or speaking out against someone endorsing hate; you can be the start of something infinitely worthwhile. Dr. Goodall and JGI believes every little action added up can make a huge difference.
The more we share these stories, from every busy city to the most remote corners of the world, the more we can activate millions to carry on Jane's work and engage the next generation to ensure proserity for all.
Here's to each of you – the do-ers and the builders, the leaders of tomorrow!
Put your hope into action
The power of Jane's vision and our mission goes beyond simply the work; It is about something much more unique and powerful. To describe what Dr. Goodall's impact has been, and to think about where JGI is going, we've had some of our favourites tell us how Jane has inspired them and what they've done with that inspiration. It's called Hope in Action, and you can be a part of it, too! #HopeinAction
Quotes About Dr. Goodall's Inspiration in Action :
Kristin Bauer, actress (True Blood, Once Upon A Time)/ activist/ IFAW ambassador -
"Jane has led a genuine life, a combination of passion, caring, expertise, extreme persistence, all in a package of hope. For those of us hoping to help others, she is an icon, a beacon for us, a model to follow that is so desperately needed, much like a lighthouse is to a ship at sea."
Mary Lewis, VP & assistant to Jane Goodall PhD, DBE Founder – the Jane Goodall Institute & UN Messenger of Peace -
"27 years ago I met Jane Goodall at a Conoco Inc. meeting in Arizona. Within weeks I was volunteering time for JGI. I've witnessed the birth and growth of Roots & Shoots, the amazing journey of TACARE, and since 1995 have been privileged to work with one of the world's most amazing women. Thank you Jane for so many exciting years."
Brad Meltzer, author "I am Jane Goodall", host of History Channel's 'Decoded' -
"Everyone has a legacy. Jane Goodall's isn't just her work with chimpanzees, or how she changed the way we study animals. She also inspired me to write a book about how much we all have in common — and how we need to share this beautiful Earth. "I am Jane Goodall" is her story. And also all of our stories. Today, we're all part of her legacy. Thanks for proving ordinary people do change the world."
Lilian Pintea, VP of conservation science, the Jane Goodall Institute -
"Jane inspired me as a conservation scientist to work towards converting cold data into meaningful stories that not only inform but also inspire, and help reconnect our clever brains with our human hearts to stop the destruction of live on our planet and make better decisions for people, environment and all living things."
Laurel Watkins, youth programmes grant manager, the Jane Goodall Institute US -
"Jane Goodall has inspired me since I was a young girl. Not only does her Roots & Shoots programme (which I was a part of for many years) give a voice to young activists, but her journey gives hope to female scientists and empowers any passionate individual to defend the natural world".
Put your hope into action