Our History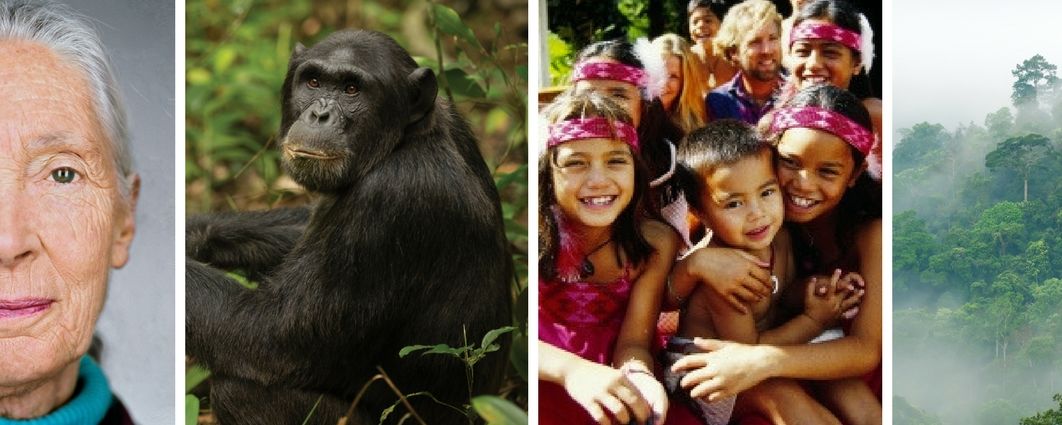 The Jane Goodall Institute (JGI) is a global nonprofit organisation committed to community-centred conservation and focused on inspiring individual action. The organisation's mission is based on Dr. Jane Goodall's belief that the well-being of our world relies on people taking an active interest in all living things.
Dr. Jane Goodall's 2014 speaking tour of New Zealand attracted wide public and media interest and it became clear that the time was right to establish a Chapter of the Jane Goodall institute in New Zealand, joining 27 other JGI chapters around the globe.
JGINZ was officially launched in 2017, with Dr. Goodall in attendance.
There are clear reasons why the objectives of the Jane Goodall Institute resonate with New Zealanders, not least because New Zealanders care about and value the natural environment and wildlife, but also because New Zealanders have a deep appreciation and awareness of other environments and cultures, as well as international conservation and sustainability challenges. The Kiwi 'can do' attitude is at the forefront to us making a difference!
JGI New Zealand is a registered charity and incorporated society. Although JGI New Zealand is a Chapter of the Global organisation we are entirely reliant on donations, membership, sponsorship and partnership from individuals, organisations and businesses for funding work and programmes.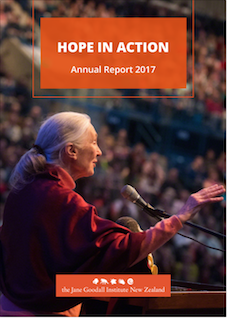 Hope In Action - 2017 For JGINZ
What a year it has been!
Enjoy reading about all the work and wonderful events that JGINZ undertook in 2017, the incredible year it has been and all the ways in which you helped animals, people and the environment prosper.
Read the JGINZ 2017 Annual Report
Dr. Jane sends thanks to supporters of JGINZ for an amazing year, and good wishes for the year to come.