International Volunteering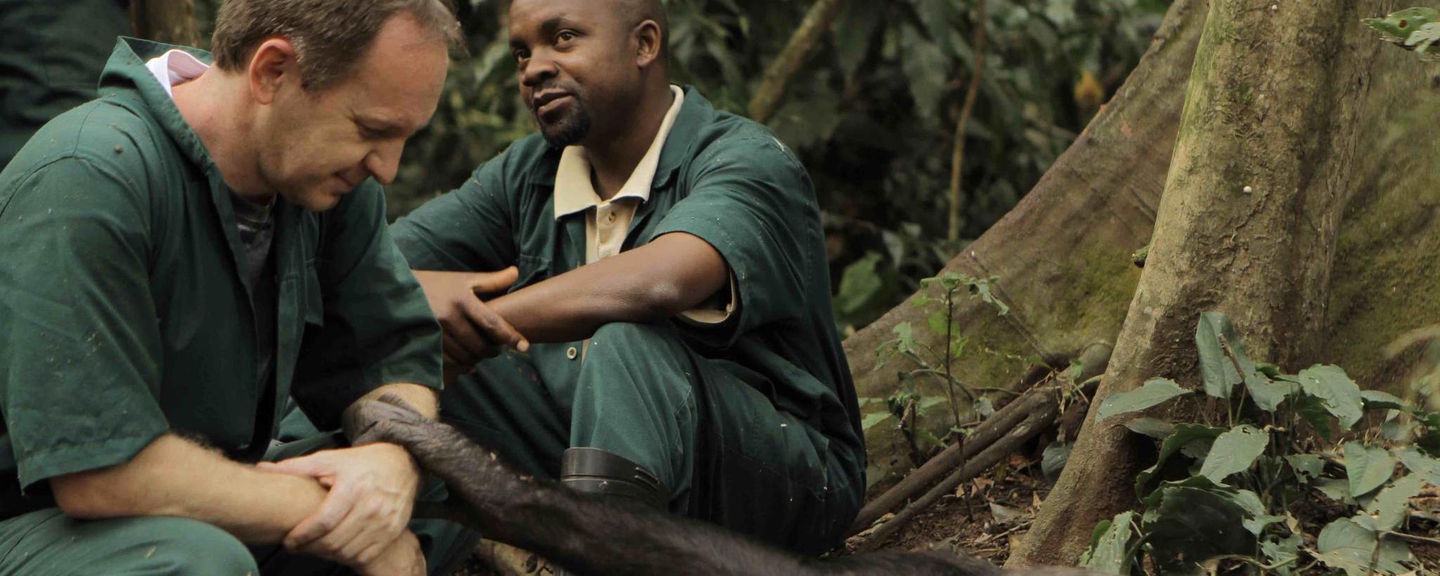 "What you do makes a difference, and you have to decide what kind of a difference you want to make." Jane Goodall.
JGI's International Volunteer Programme
JGI's International Volunteer Programme gives volunteers from all over the world the opportunity to the participate in Roots & Shoots programmes in Tanzania and Uganda.
One of the most important aspects of the international volunteer programme is the cultural exchange that occurs between international volunteers and local Roots & Shoots programme members, staff, and volunteers. These interactions alone fulfill a goal of the Roots & Shoots mission, that of promoting understanding of all cultures and beliefs.
Currently the programme is placing volunteers in Tanzania and Uganda. Placements are made prior to the volunteer's arrival and are based upon the individual volunteer's interests and background, space in each location, and the current needs of the programme. During the application process you will be able to indicate whether you are interested in both Uganda and Tanzania or only one of the locations.
Activity Descriptions
The primary role of the volunteer program is to collaborate with local staff and volunteers to support Roots & Shoots clubs and JGI's environmental education program. Volunteers facilitate educational activities and assist in the planning and implementation of projects that make a difference in the local environment and communities.
Read more about volunteer positions here:
International Volunteer – Tanzania and International Volunteer – Uganda
Qualifications and Experience
Please see individual job descriptions for expanded qualifications and experience requirements. For all placements we are seeking individuals who have experience in one or more of the following areas: environmental education, community development, public health, teaching, sciences, conservation, event planning, fundraising and grant writing. The ideal volunteer is mature, flexible, patient, self-motivated, creative, culturally competent, adapts to new environments easily and possesses a sense of humor. Experience working in Africa or a developing country is a plus. Volunteers must be 21 years of age or older.
Program Start Dates
Six month volunteer placements will begin in June-July 2017.
Six months is the required time commitment for these volunteer positions, we are not considering shorter placements at this time. Volunteers will not be provided with vacation or annual leave during the placement. If you are selected please schedule any personal travel to occur before or after your volunteer experience.
How to Apply
Applications will be accepted on a rolling basis through April 2017. You will need to supply a cover letter and resume/CV. Please note that due to the high number of applications and inquiries, only qualified applicants will be contacted for an interview.
Contact us for more information
Program Fees
Please see individual job descriptions for country-specific fee breakdowns. We understand that these fees represent a significant financial investment. If you have specific questions or concerns about the fees please ask them during the interview process.
Upon acceptance into the volunteer program you will be asked to pay 30% of the program fee as a nonrefundable deposit; this will be due by May 2017. The remaining 70% of the program fee will be due by June 2017.
My favourite aspect about being an International Volunteer with Roots & Shoots Tanzania was the ability that R&S youth had to keep me in a constant state of awe as I witnessed the unyielding passion driving their ideas, discussions and projects. It was absolutely incredible to travel to remote villages and find in the midst of dust and grass, a dynamic R&S clubs excited to show off their outstanding projects.
—Erica Hall, 2011 International Volunteer
The time I spent in Uganda was the greatest experience in my life, I don't think a day has passed since my return when I haven't thought about one of my experiences there. The adventures that just happen day to day are unforgettable. The forests are incredible, every single day you can see almost anything. Uganda was everything I hoped for and more.
—Chris Knowles 2005
Volunteering with JGI-Uganda was such an enriching time and I really hope to return one day. Every day there was full of amazing new experiences, even simple things like buying groceries at the local market were part of making this an unforgettable journey. Being able to learn while also feeling like I was contribution to such an important programme was an extremely rewarding experience. I'd strongly recommend it as a great way to explore Africa while making some amazing friends and having a positive impact.
—Emma Johnson, 2006 International Volunteer
As a volunteer with Roots & Shoots in Tanzania I was rewarded with the opportunity to meet and work with some of the most passionate and environmentally conscious youth. Tanzanian youth have a bright environmental future ahead of them and I was so fortunate to be a part of their learning process.
—Laurel, 2008 International Volunteer