Rewind The Future Shows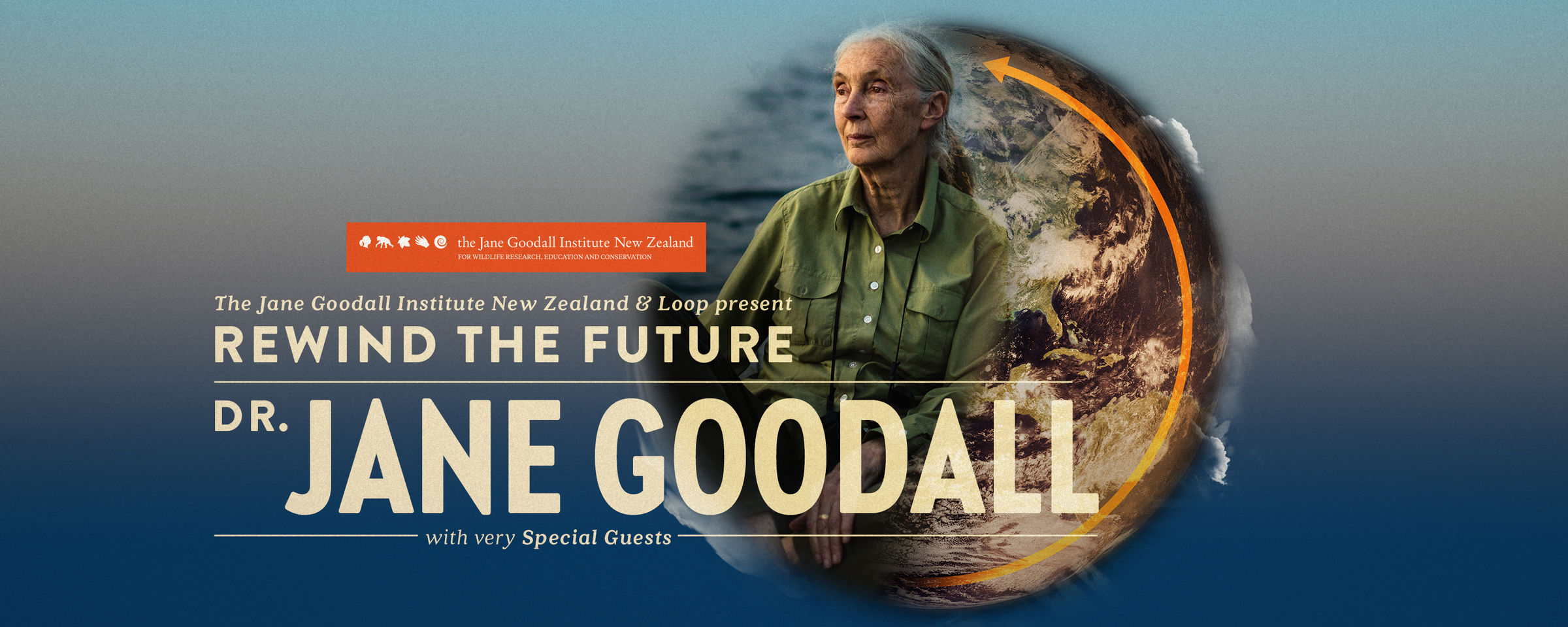 Six thousand New Zealanders enjoyed three spectacular shows in New Zealand. They heard Dr. Jane speak about the threats animals, poeple and planet are currently facing, but then also her reasons for hope that we will ultimately solve the problems that we have created.
Dr. Goodall emphasised the interconnectedness of all living things and the collective power of individual action, urging her audiences to recognise their personal responsibility and ability to effect change. "Every individual matters," she says. "Every individual has a role to play. Every individual makes a difference."
Dr Goodall took part in hearty fireside chats with John Campbell in Auckland and Christchurch, and Jesse Mulligan in Wellington.
These events will also featured an inspiring address from JGINZ Roots & Shoots Trailblazer, Maha Fier and acoustic performances from members of Fly My Pretties in Auckland & Christchurch, & Trinity Roots in Wellington.
The clock is ticking for planet Earth. Dr. Jane Goodall inspired New Zealand in JGINZ's Rewind The Future shows, with her stories of inspiration and hope, and how we can all Rewind the Future.
Enjoy photos and a full recording of the evening from each city show on tour below.