CLASSROOMS, CLUBS, & COMMUNITIES. ROOTS & SHOOTS IS HERE, THERE, EVERYWHERE.
Good For All News - YOUTH POWER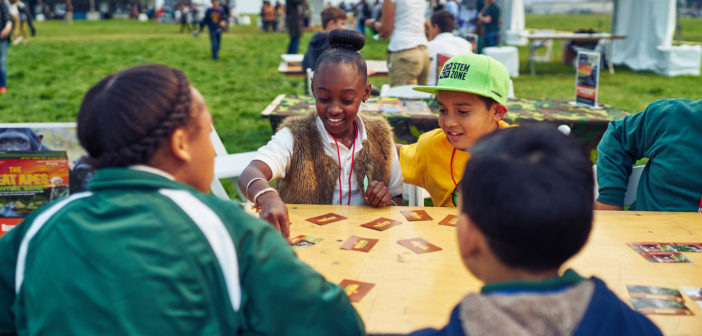 BY SUSAN JANOWSKY ON FEBRUARY 21, 2018
Community leaders, each from different learning environments, have employed the Roots & Shoots 4-Step Formula to lead change projects to better their communities. The individuals below, each stellar examples of compassionate leaders, led their groups in mapping local needs, collaborating with stakeholders and designing practical solutions in the form of campaigns.
We thought we'd take a look at the different types of leaders who undertaking Roots & Shoots.
My students experienced first-hand that their voice matters and they are able to influence positive change in their communities." — Tamar va Vilet
CLASSROOM TEACHER
Tamar van Vilet
Tamar van Vilet led her students in a change project that empowered them and helped them to identify themselves as community leaders. Van Vilet and her second graders wanted to improve the HOP bus system. With the guidance of a GO Boulder transportation expert, the class brought their ideas to city leaders with goals in mind to improve ridership and make the experience more child-friendly. They accomplished this by collaborating with a local artist to create art to display on the buses and using grant money to install a bench at the bus stop nearest the school.
YOUTH LEADER
Abby Abrahamson
Abby Abrahamson, a youth leader from Rehoboth, MA, put together a drive to collect menstrual hygiene products for homeless and low-income women called Project: Pink. Her campaign goal was to educate the community and break the stigma surrounding menstruation. Abby raised awareness by tabling at local events and passing out informational pamphlets that she created. She received support from businesses that provided donations and agreed to be drop-off locations.
SCOUT LEADER
Randi Carter
Randi Carter and the Sheba Scouts of Bessemer, AL built a habitat for native pollinators. They converted an overgrown area of Red Mountain Park into a garden with rain barrels and bee houses. The scouts spent a year working with park staff and volunteers to create what is now a beautiful destination for learning about the environment. By working as a team, the group overcame obstacles to accomplish its goals.
AFTER SCHOOL PROGRAM
Cathy Russell
Cathy Russell, leader of an after-school program in Detroit, MI, worked with teens at the Helping Hands Community Garden to grow vegetables, herbs, and spices. In connection with Gift of a Helping Hand, their mission was to help eliminate hunger, poverty, and homelessness in Michigan. The garden produce was used to feed 500 people. In addition to tending the garden, teens hosted fundraising events and distributed educational materials.
LIBRARY PROGRAM
Ryan Traynor
Ryan Traynor of Emerald Hills, CA, and the rest of the Redwood City Youth Literacy Council held a free board game day to strengthen reading skills among kids and families. Ryan wished to address the issue of poor literacy by engaging entire families to gather together to play and read. The Youth Council led game activities promoting inclusivity and the board games were donated to a community shelter after the event.
CHURCH GROUP
Samantha Cronin
Samantha Cronin of Hartland Four Corners, VT, and Hero's Journey Club, wanted to connect to animals and the environment in a humane way. They applied sustainability techniques to plant an organic garden and build a coop to house chickens. Their intention was to raise chickens as pets rather than as a source of food. They donated the fruits, vegetables, and eggs to the local food shelter. The children hosted workshops to educate the community about small-scale organic homesteading.