Chimp Guardian

When you become a Chimpanzee Guardian monthly donor, you provide critical resources at a pivotal time in our efforts to save orphaned chimpanzees.
Chimpanzees are listed as endangered on the World Conservation Union Red List, with as little as 172,000 remaining in the wild. Threats to chimpanzee's populations include habitat loss due to agricultural practices, commercial logging and mining, the commercial bush meat trade, infectious diseases, conflict and illegal exotic pet trade.
Globally the Jane Goodall Institute works to end the illegal commercial bush meat and exotic pet trade through education and awareness programmes, community-centred conservation activities and policy efforts. However, until demand subsides, trade continues.
Founded in 1992, the Jane Goodall Institute's Tchimpounga Chimpanzee Rehabilitation Center has nearly 140 rescued and rehabilitated chimpanzees. In the Republic of Congo, Tchimpounga serves as a beacon of hope, taking in orphaned chimpanzees rescued from the illegal pet or bushmeat trade. Through the expert care of the JGI staff and the generous support of people just like you, Tchimpounga is a second chance for chimpanzees who have suffered. You can support their care and help us keep our promise to never turn away a chimpanzee in need by becoming a Chimpanzee Guardian today.
Meet Some Tchimpounga Chimps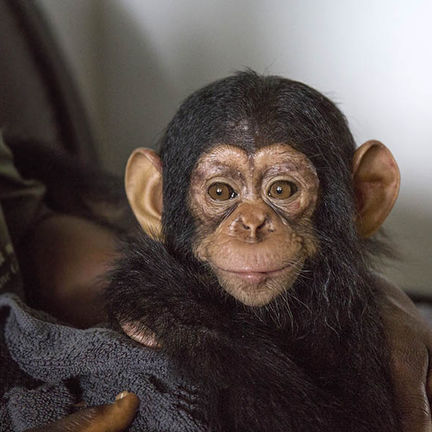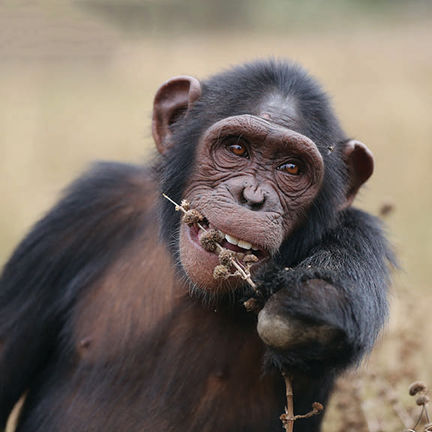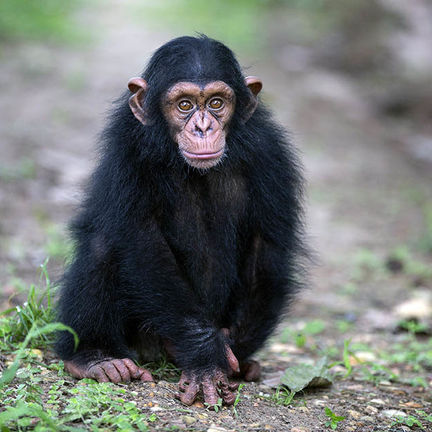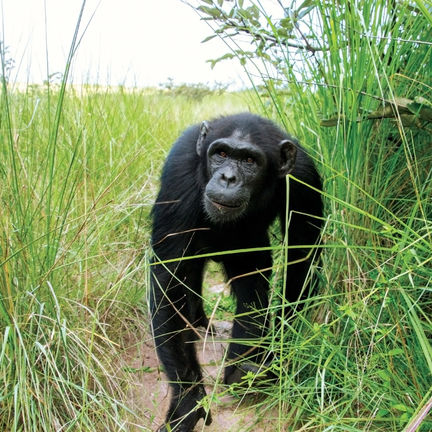 For just $25 per month*, your donations will be used to:
Keep the chimps in the care of experienced and loving keepers.
Provide the chimps with the food, medicine and enrichment they need to grow.
Support research on reintroducing rescued orphans back into wild environments.
Protect important wild chimpanzee populations by working with local people and governments and addressing root causes of the bush meat trade to protect key areas of forests where wild chimpanzees live.
Aid in the functioning of the JGI Global organisation.
As a Chimp Guardian, you will receive*:
Custom Chimpanzee Guardian certificate
Chimp Guardian newsletters, three times a year, with updates and stories about the chimpanzees of Tchimpounga
Chimp Guardian desktop wallpaper
Early invitations to Jane Goodall Institute New Zealand events
*Jane Goodall Institute New Zealand is a Deductible Gift Recipient and all donations have full New Zealand tax exemption as the entire donation goes to our work. To protect our environment and in order for your donations to be fully tax deductible, we do not offer any physical products and all items will be delivered electronically via email.
Jane Goodall Institute will then work to provide a safe home for these orphaned chimps.
You can donate as an individual, group, classroom or the entire school, so ask your parents or teachers today to start your very own Chimp Guardian programme!
Together we can make a change in our lives and theirs!
For further information about Chimp Guardian or supporting JGI's efforts to raise awareness about the issues bush meat trade and of orphaned animals please contact us.
Contact us for more information