Wellington High School Roots & Shoots Club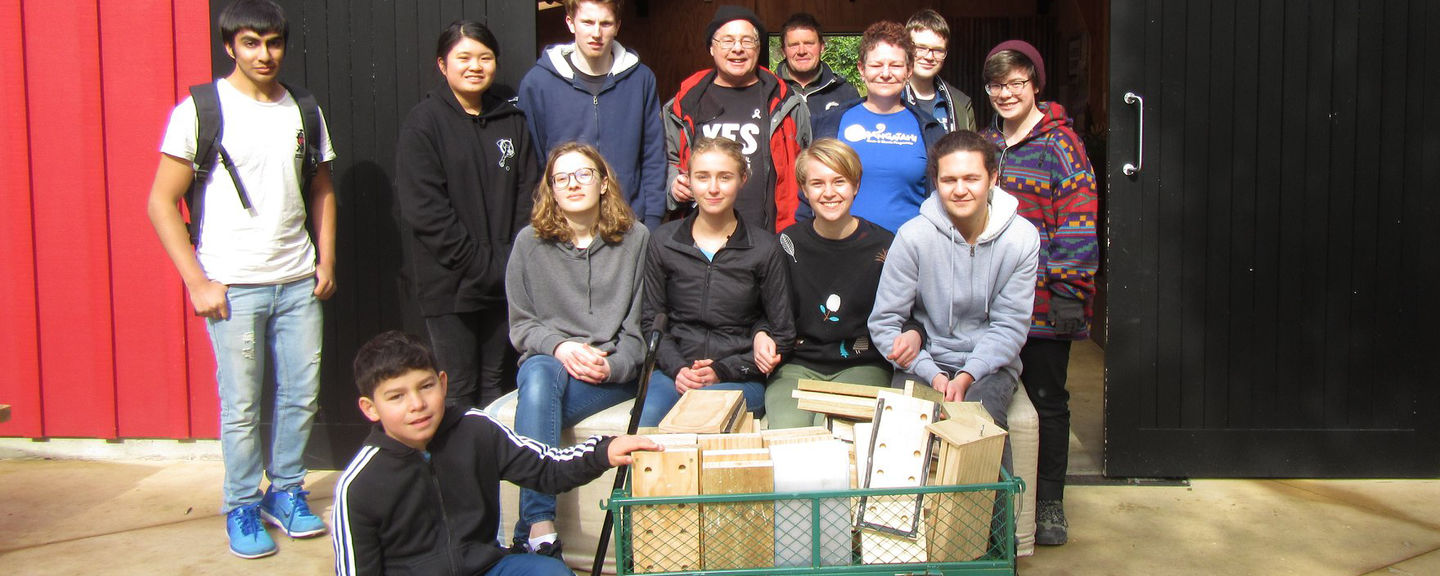 Want to know what sort of activities a Roots & Shoots Club get up to?
The Wellington High School Roots & Shoots Club show the actions and differences a Roots & Shoots Club can make.
The Roots & Shoots Club at Wellington High School was established after Dr Jane Goodall's Roots & Shoots event in Wellington in 2017. It was established by Ursula Palmer-Steeds, and run in 2018 alongside her sister Gwen.
The Wellington High Roots & Shoots club and is lead by students, with the help of Science Teacher Joanne Lowe, is busy taking actions to make a difference for animals, people and the environment, and inviting speakers to speak with students to inspire more to do the same.
Wellington High School Roots & Shoots Club Activities
The Wellington High School Roots & Shoots Club have successfully introduced a recycling system into the school to help reduce Wellington High School's negative effects on the environment and promote sustainable waste management. They have not only taken the initiative to help get these bins installed but members also collect the waste from each bin. This has been a huge project for the Roots & Shoots Club and it has produced a large leap for Wellington High School environmentally.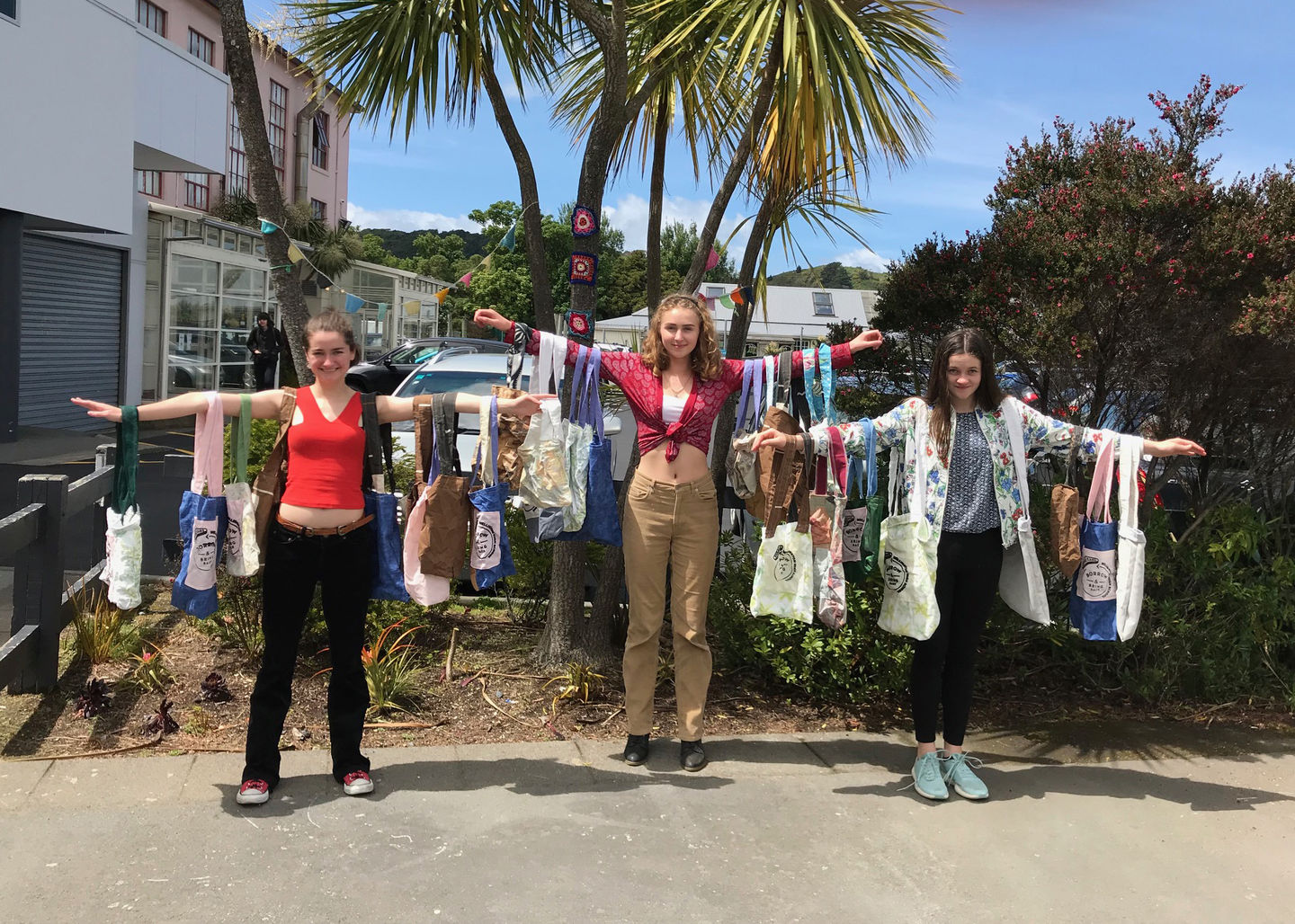 The WHS Roots & Shoots Club activities have included efforts is to reduce and replace the use of wasteful plastic bags through direct action at school and in the community, working with Boomerang Bags. Through whānau and community WHS R&S members sourced materials and made Boomerang Bags for school members to be able to use, in place of single-use plastic bags. The bags were given away to friends, family, colleagues, and most importantly they were distributed with a message…about waste, about sustainability, about community…make the connection and empower and inspire people to be part of the solutions!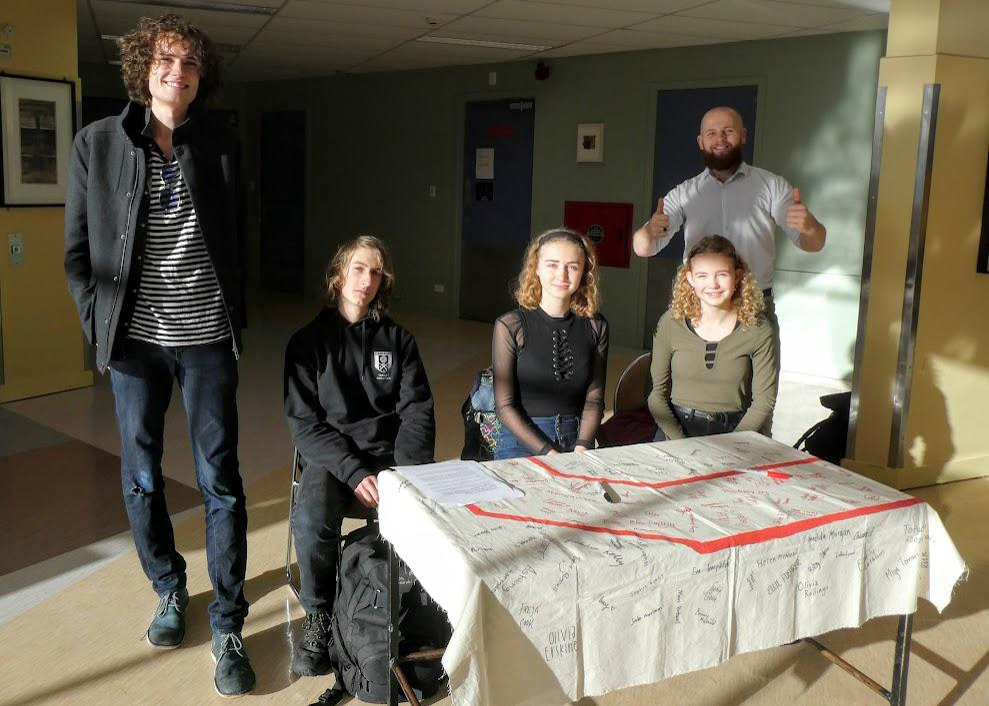 WHS Roots & Shoots Club members helped launch 'The Climate Change Challenge Covenant (C4)' - This traveled around New Zealand schools to garner support for the Zero Carbon Bill.
Roots & Shoots members spoke about the issue of climate change and how the Zero Carbon Bill can look to address the issue. Students were the able to sign their name to the petition in support of the Bill.
The intention of members was to stand up for the climate at schools round New Zealand, and to move hearts, minds and wallets of people to make real, long lasting change for the world's climate crisis.
The WHS R&S Club also delivered a presentaiton to over 50 LoopEd teachers to discuss Sustainability in Schools.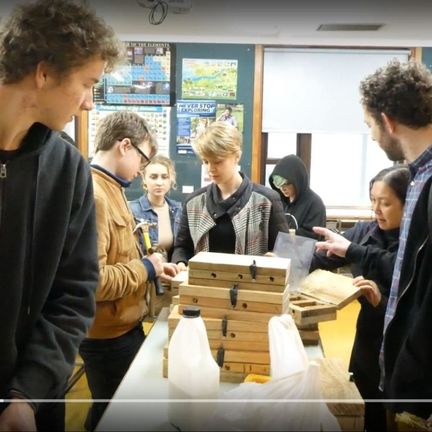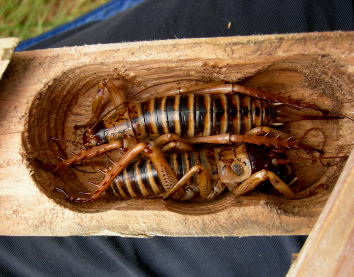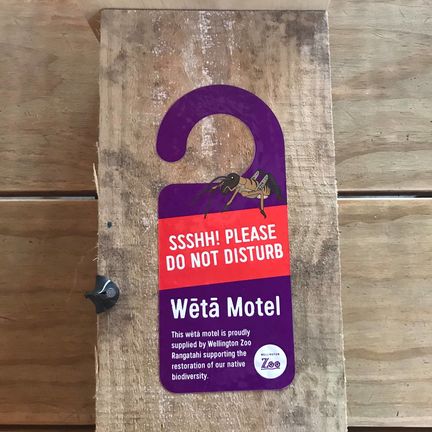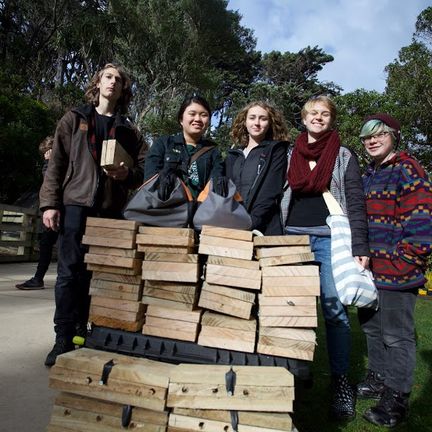 WHS Roots & Shoots students, along with their science teacher, Jo Lowe, have held workshops at Wellington Zoo building 'homes' / motels for wētā to protect them from being eaten by rats, stoats, cats and hedgehogs.
The Roots & Shoots Club produced the latest in 3 star Weta accommodation, and created a social enterprise out of these workshops, selling the hotels in reusable bags and student made information booklets.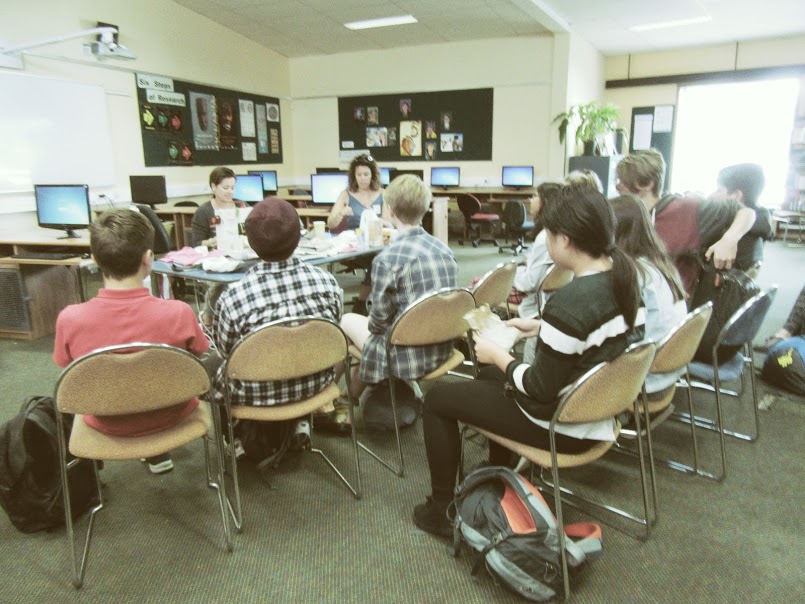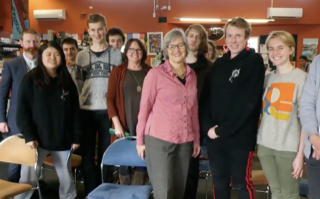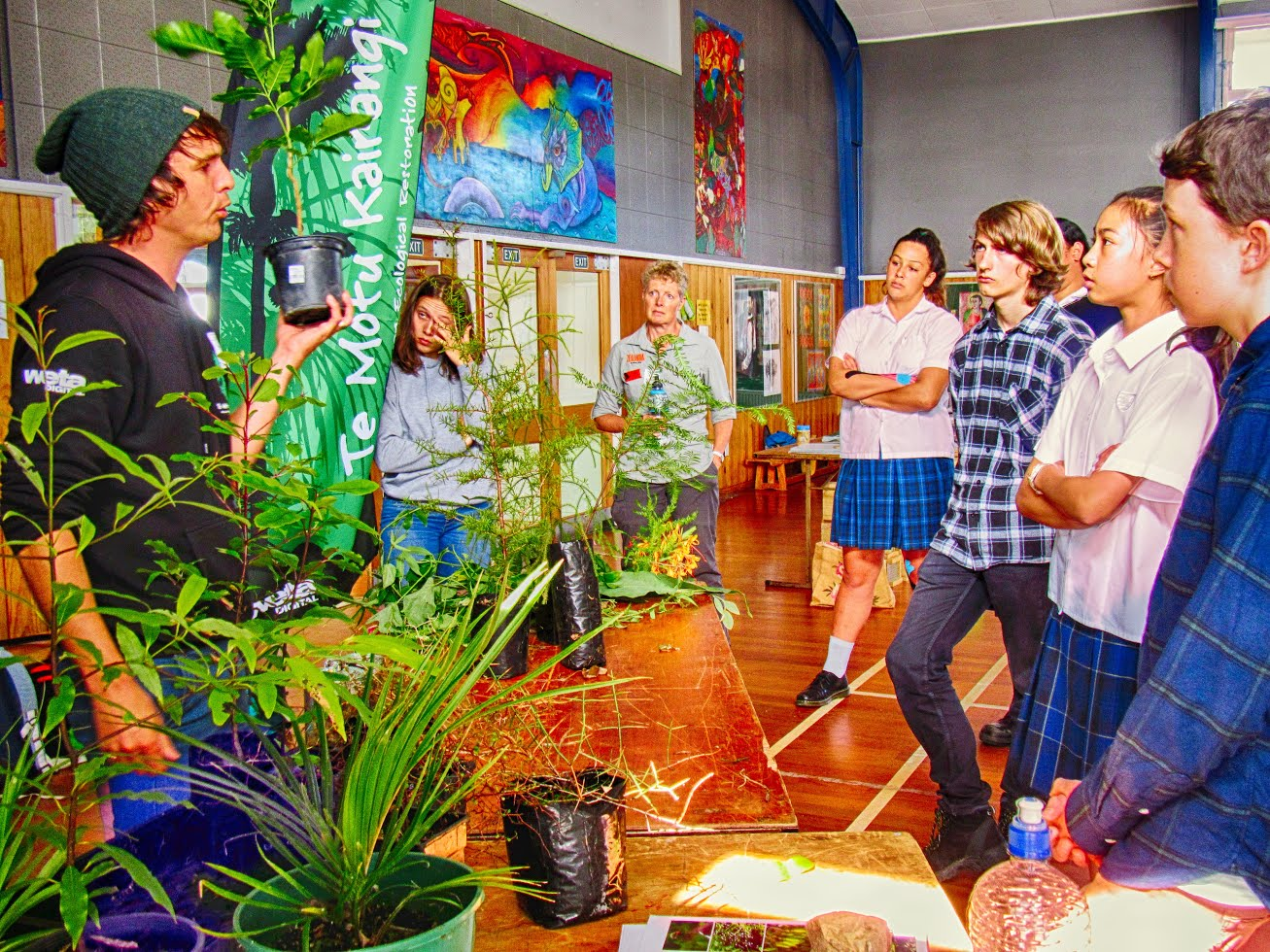 To raise awareness for recycling and sustainability the WHS Roots & Shoots Club held Wellington High School's first ever "Zero Waste Awareness Week"!
Their aim was to:
● raise awareness for sustainable waste management
● ensure that students knew how to use recycling bins
● help reduce waste at school
● SAVE THE PLANET!
They held lunch time talks that included:
Sir Geoffrey Palmer – Library Lessons from New Zealand's environmental history.
DIY Natural Body Care – Make and create your toothpaste, deodorant, infused moisturiser, and sugar scrub with no nonsense and completely waste free.
Associate Minister for the Environment, Eugenie Sage – Q&A
Zealandia – Learning about what Zealandia is doing in Wellington to help the environment.
Boomerang bags, Sarah Child – Making reusable bags.
Composting Workshop – Kaicycle showed how to set up a home compost and why composting is important
Generation Zero – A talk on youth engagement and how you can help
What happens to waste? – Learn about what happens after we put our rubbish in the bin from Wellington City Council member Aviva Stein
Wā Cups – Learning about how to have an eco-friendly period, menstrual cups, and period poverty.
Wellington Zoo – Learning about what the zoo is doing for the environment and what FSC certified paper and wood means.
Bake Sale, raffles and also raised over $300, which was donated to adopt a polar bear.
They also undertook beach cleanups and have plans for restiration work in 2019!
The Wellington High School Roots & Shoots Club is helping WHS to become a sustainable eco school for the future good of the community, our planet and humanity.
Inspired by the activities and difference the Wellington High School Roots & Shoots Club?
You too can start a Roots & Shoots Club and make a difference for animals, people and our shared planet!
Get started by registering your club!
Register Your Roots & Shoots Club