National Youth Leadership Council

NYLC are the youth voice of R&S New Zealand dedicated to making positive change happen for people, animals, and the environment. Leaders set to learn, grow, and collaborate on campaigns that make the world a better place.
Our Roots & Shoots National Youth Leadership Council (NYLC) is made up of a passionate group of young people from around New Zealand who are dedicated to making positive change happen for people, animals, and the environment.
JGI NZ NYLC members have the opportunity to be part of a network of likeminded young people working together to address the issues that they're most passionate about. In this role they represent Roots & Shoots, develop and implement campaigns and resources, meet regularly with other Youth Leaders, connect with students and the wider community, develop professional skills and networks, attend and organise events, and participate in key global campaigns. The NYLC is designed to be driven by young people!
Our applications to join the JGI NZ National Youth Leadership Council are now open.
If you are keen to join us and get involved, are 18-24 years old and resident in New Zealand - Apply now!
Apply to Join the NYLC
Meet The Current National Leadership Council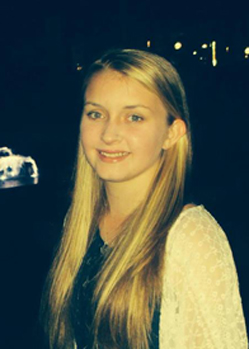 Nila - Palmerston North
As Dr. Jane herself has said: "Every individual matters. Every individual has a role to play. Every individual makes a difference." I believe that the world's most pressing problems can only be addressed by the cumulative change of attitude and behaviour of individuals working together in communities.
Community engagement, youth leadership and helping those that cannot so easily help themselves are all causes that I feel a strong connection to. And hence it is with passion, pleasure and pride that I strive to share these values, and fully embrace them myself, through the NYLC and national Roots & Shoots programme.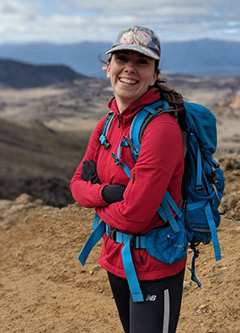 Emily, Wellington
I have always been fascinated by the natural world, and I believe that it is our duty to be responsible guardians of all living things and the environment. Dr. Jane was a huge part of my inspiration to study Ecology, Environmental Studies and Māori Studies as her writing helped me realise that the wellbeing of animals, people and the environment are so closely linked. I am very excited to be part of the NYLC and help inspire other young people to make positive change in the world, particularly through the JGINZ campaigns focused on conscious consumerism such as Waste Not, Call to Action, Ask for Choice and Eat with Care.

"The young, free to act on their initiative, can lead their elders in the direction of the unknown… The children, the young, must ask the questions that we would never think to ask." — Margaret Mead.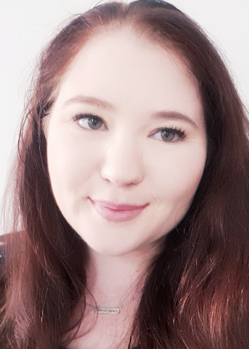 Emily - Auckland
Jane Goodall herself has said that when the mind and heart work together we are able to achieve our true potential. I strongly believe that this is the case - when we care we are driven to see the changes our hearts crave. My heart and mind both crave changes for the sake of our planet, and I am determined to do my best to make a difference.
Seeing communities and young people come together to raise their voices in order to help those who may not be heard is a cause I am very passionate about. I am passionate about sustainability, equality and nature. I am hugely excited to share in these ideas with you, and work alongside you with the NYLC and JGINZ Roots & Shoots Programme.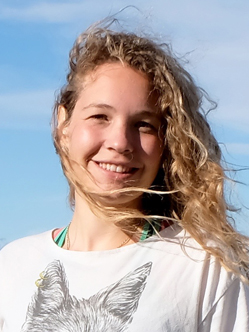 Marie - New Plymouth
Never doubt that a small group of thoughtful, committed citizens can change the world; indeed, it's the only thing that ever has." - Margaret Mead
It is very important that as young people we protect our future by bringing awareness about the environment to other people and lead by example by making change to our daily way of life. I always wanted to make a difference in bringing awareness to people about the urgency of taking care of our environment and taking concrete actions to make a change around me.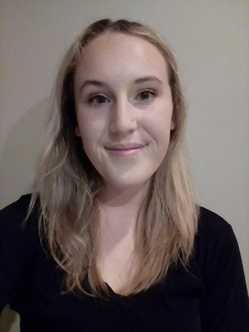 Erika - Hamilton
For as long as I can remember I have had a passion for wildlife and conservation. I was inspired from a young age by many famous conservationists and have always felt connected with animals and nature. I have grown to want to pursue making as big a positive impact as I can. My goal is to make a difference, to change the world. I believe that as Dr Jane said herself," every individual makes a difference" and I want to be that difference.
I am passionate about saving our environment. Nature is incredible and our planet is home to a large diversity of species, that I feel fortunate enough to share this space with. I want to share this wonder with others. For me being a part of the NYLC is an important stepping stone towards embracing my values, learning more about what inspired me and hopefully inspiring others.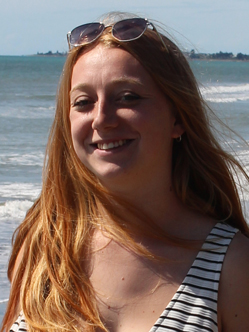 Imogen - Palmerston North
The world has always been my passion, and I believe we can all make a difference in our daily lives to improve our impact upon it. Whether it be campaigning animal conservation, reducing waste, increasing plant diversity or simply being passionate about the planet we live on, we have a duty to treat it well. The three branches of the Jane Goodall Institute New Zealand; Animals, People and the Environment are all passions of mine.
Being a part of the National Youth Leadership Council is a great opportunity and gives me the opportunity to express these passions, as well as explore my university degree in Zoology and Genetics. Young people have the greatest potential impact on Earth. Taking hold of sustainable practices and protecting endangered species from extinction are actions that need to be undertaken now, and young people are the ones who need to initiate the change. Humans living in partnership with nature is key to a better future.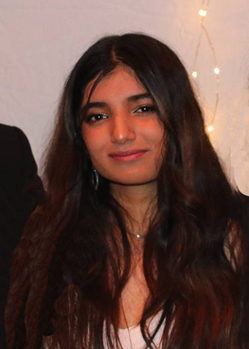 Mandira - Christchurch
Young leaders can present new ideas and insight into this rapidly changing world. Even though, we haven't had much experience with things I feel like it's the attitude, determination and willingness to help others that drives us to make a difference!
Ever since I was little I have always been fascinated by nature and our beautiful New Zealand environment. I love working with plants, animals and people in order to make a positive impact on their lives and also learning and contributing something along the way. I would love to part of the NYLC to meet some amazing new people and do my part to help the world as much as I can.