Roots & Shoots In Action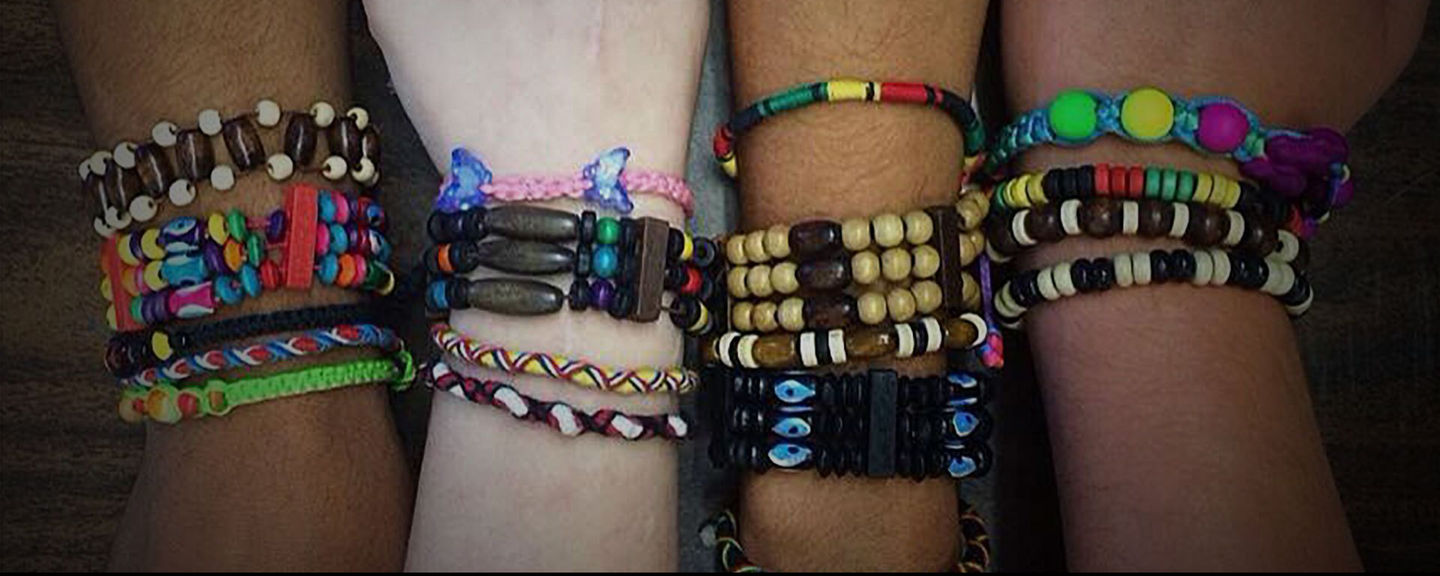 Roots & Shoots projects are taking place in more than 130 countries around the world.
Roots & Shoots projects are having postive impacts for animals, people and the environment we all share. We're globally mindful and locally active.
Humdrum Studio, Media Design School, Auckland, New Zealand
Five students created an animated short-film aimed to send a serious environmental message, inspired by an article from the Jane Goodall Institute regarding forest destruction. Saul the sloth, whilst intent on providing his daughter some fruit, does not notice the rapid changes to the environment happening around him. The film is a heartfelt story of loss and environmental awareness.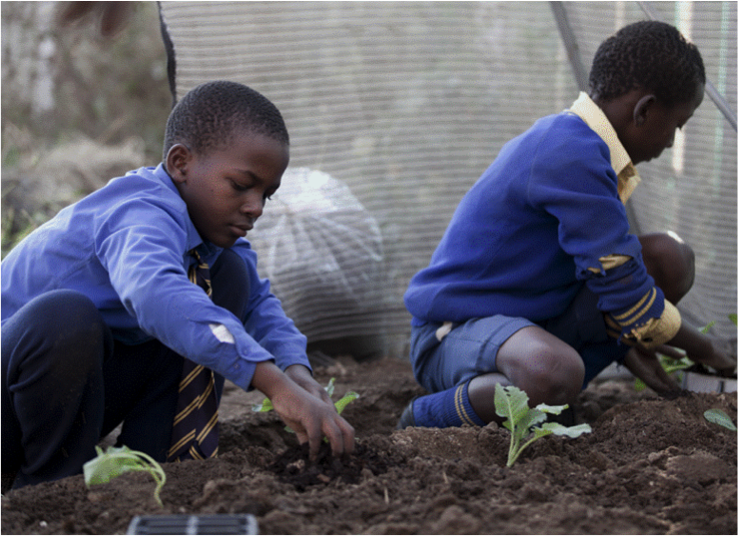 Diepsloot, South Africa
160 school children in schools in Diepsloot created school awareness campaigns, planted trees and flowers and designed and planted edible gardens. The impact of the projects has been that 30% of those children want to pursue environmental careers; vegetables in the gardens are contributing to the school's feeding scheme; In schools that have no access to computers or research other students are informed of ecological issues.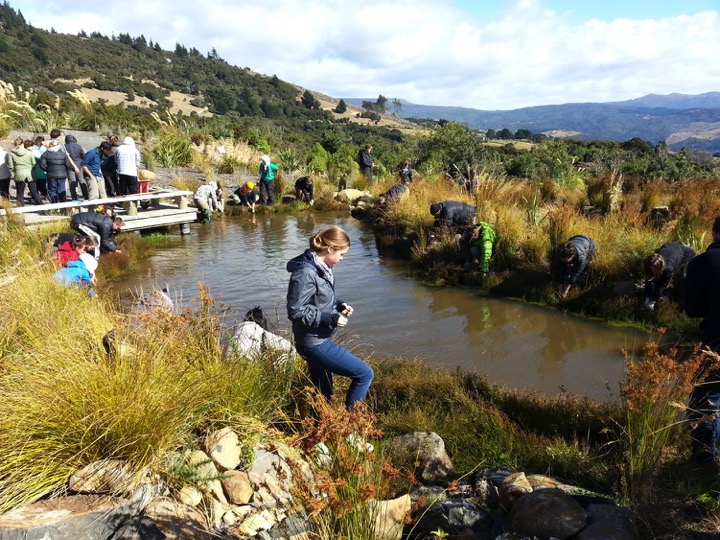 Orokonui Sanctuary, Dunedin, New Zealand
Roots & Shoots groups at Orokonui Sanctuary worked to clear, prepare, and plant a new area for takahē within the sanctuary.
Finding solutions to food waste
Westmount Charter School-Elementary Campus, Alberta, Canada
Students decided to tackle the issue of food waste. They invited guests from COSTCO and the nearby Food Bank to speak about the issue. The students discovered that 50% of food waste in
landfills is generated by private homes. The fourth graders subsequently implemented a composting programme in the classroom, and have written to the Mayor of Calgary asking that the city follow their example by initiating community-wide composting.
Sydney, Australia
Roots & Shoots members set up at Sydney Sea Life Aquarium and raised public awareness about the devastating impact plastic bags are having on marine life. They collected signatures to ban the use of plastic bags.
Everyone making a difference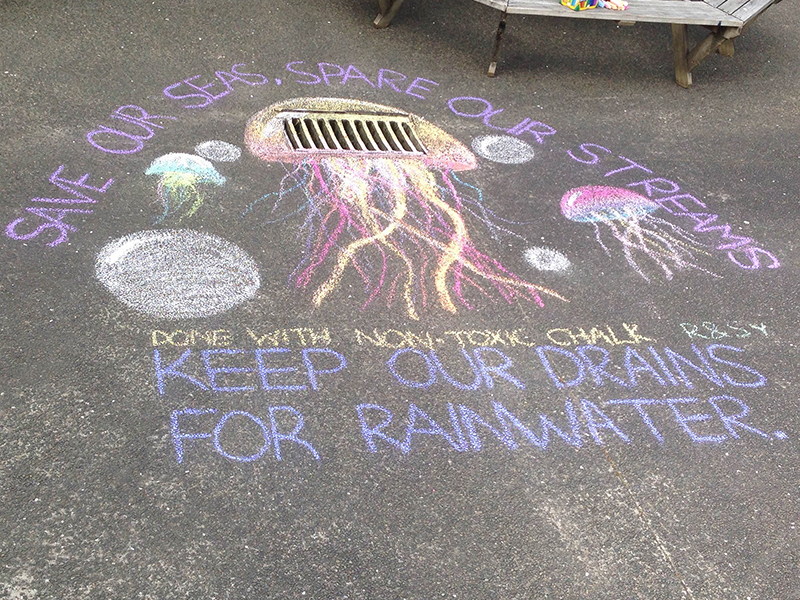 Kristin School, Auckland, New Zealand
The Roots & Shoots groups at Kristin school work on projects and help to enable the entire school to be more environmentally aware.
Wellington Zoo, Wellington, New Zealand
After identifying young people's lifestyle as becoming less connected to nature, Wellington Zoo's Roots & Shoots group wanted to support children connecting with nature in a different way—experiencing the bush at night.
Wellington Zoo's Roots & Shoots group arranged a night tour of Otari Wilton Bush as part of NZ Parks Week. The community event included young members of the groups presenting to participants, an evening of exploration, glow worm viewing, gecko searching, eel spotting and more.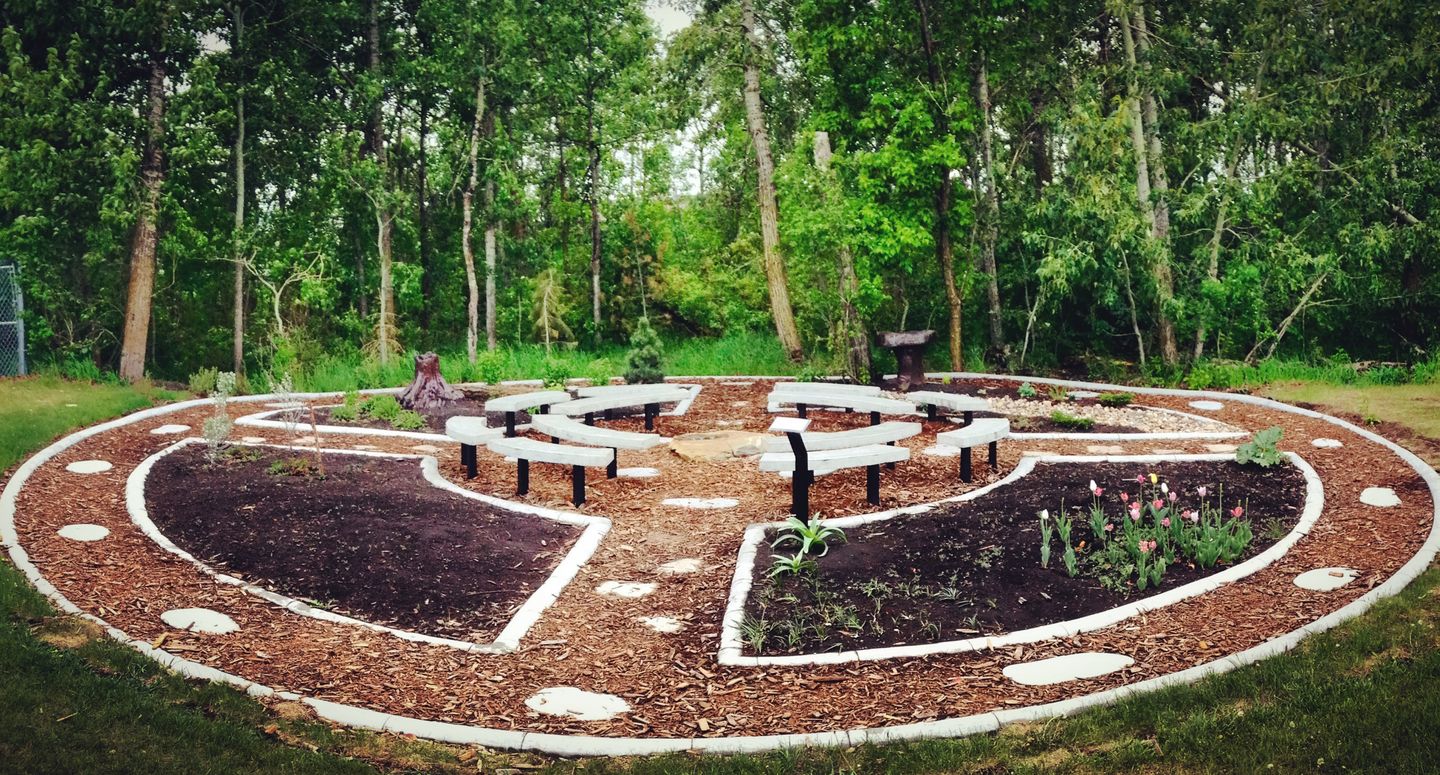 Terrace Ridge School, Alberta, Canada
This school designed and built an outdoor classroom in the shape of a Cree Medicine Wheel. Students lead the planting and maintenance each year, ensuring they use native plants that create wildlife habitats. The classroom was blessed by a local Cree Elder and has become a beautiful meeting place used by the school and community alike.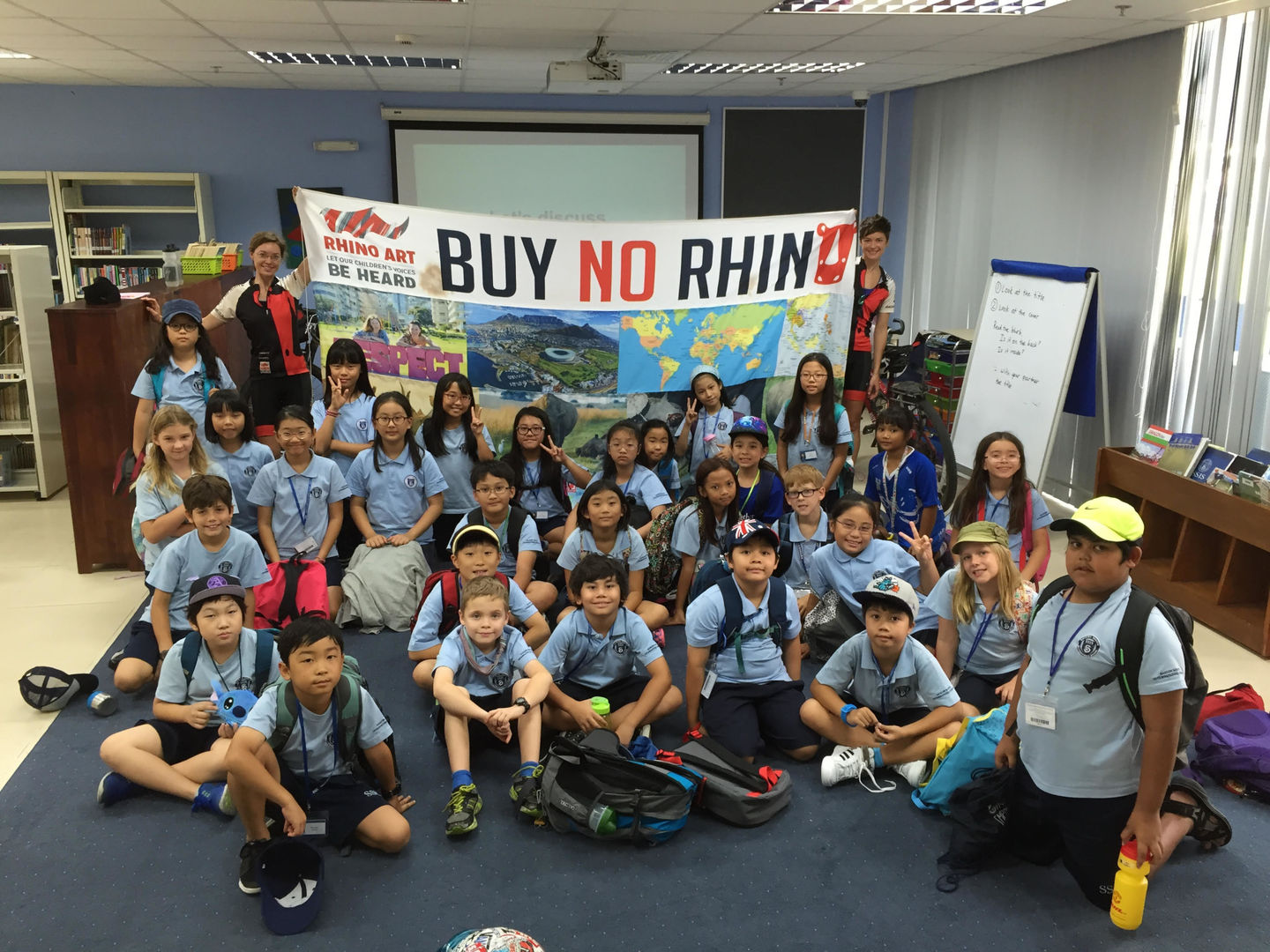 Saigon South International School
The students in Roots & Shoots in the Saigon South International School were inprired by two sisters from South Africa cycling for seven months raising awareness on rhino poaching in Southeast Asia. The school spent ten weeks preparing presentations and skits, hosted a bake sale and passed out free bookmarks to promote Buy No Rhino and spread awarness of the issue in their community.
Reel Earth Environmental Film Festival - Short Film Awards
The Reel Earth Environmental Film Festival, run by the Palmerston North City Environmental Trust, showcases young filmmakers as they engage audiences in a wide a range of environmental topics - from climate change and electric vehicles, saving orangutan, plastic in oceans, recycling and reuse, to ecotourism ventures, environmental stewardship and how we can save New Zealand native wildlife.
JGINZ supports the Reel Earth awards - Every film entered shows how film can entertain but also be a powerful medium to raise awareness and encourage individuals to take action.
Jane Goodall Institute New Zealand sponsored Reel Earth awards 2018
JGINZ sponsored awards, presented by Fiona Gordon, JGINZ Roots & Shoots Ambassador and Palmerston North City Environmental Trust Board member, went to:
Michael Jessup for his film "Madal Stream Cleanup" for "Inspiring actions to make the world a better place for animals, people, and the environment".
Sarah Ridsdale for her film "Subsistence to Sustainability" for "Highlighting the power for creating community based action in response to big challenges".
ACC Studios for their film "Shore is polluted; can't you sea?" For "Inspiring actions that connect people with the animals and our shared environments". ACC studios is made up of Addira Collette, Angelina Cariga, and Chayille Collette.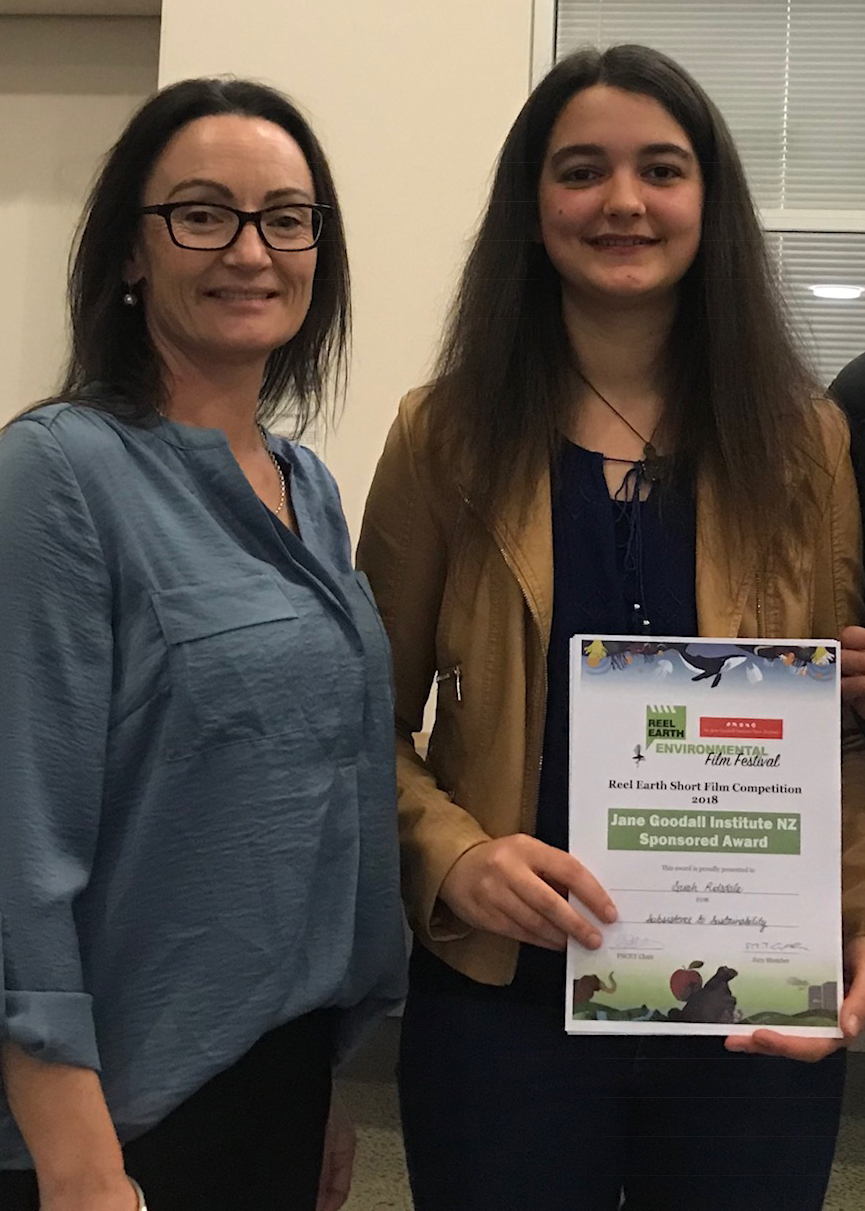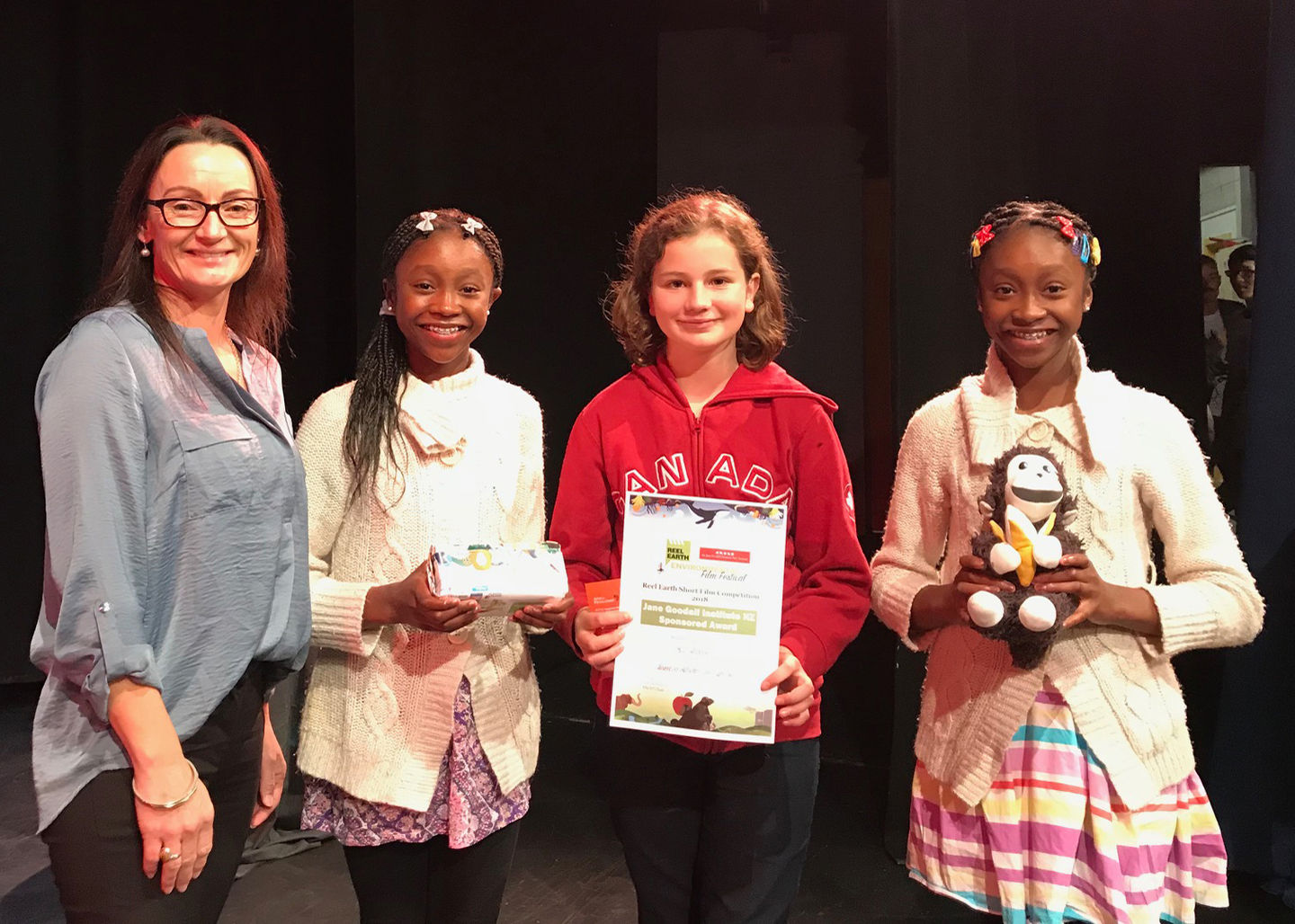 Reel Earth Awards 2017
Jane Goodall Institute New Zealand were particularly impressed with the film "Save Orangutan" by Liam Adrian that won second prize in the Junior category. Liam, having previously met Dr Jane, was inspired to cleverly use a mix of techniques to show the devastating effects of deforestation and unsustainable palm oil production on Orangutan - and highlighted what we here in New Zealand can do so that we don't contribute to the problem.