9. Innovation & Infrastructure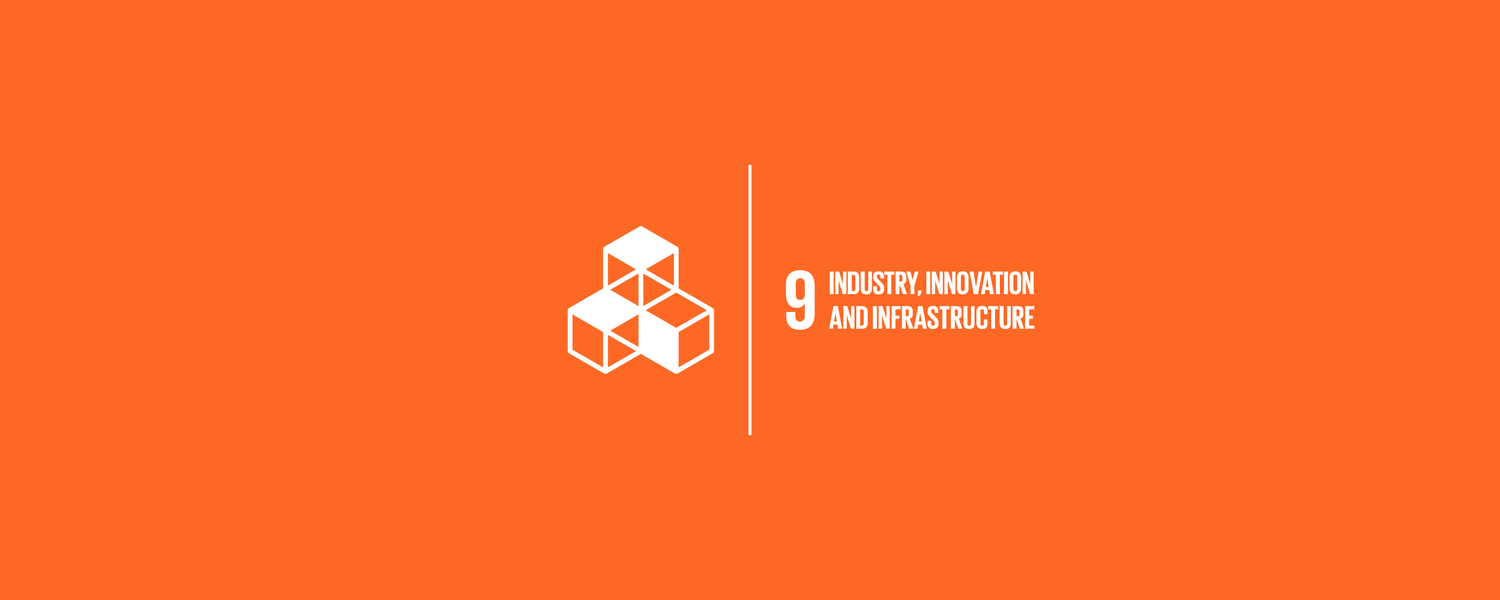 Build resilient infrastructure, promote sustainable industrialization and foster innovation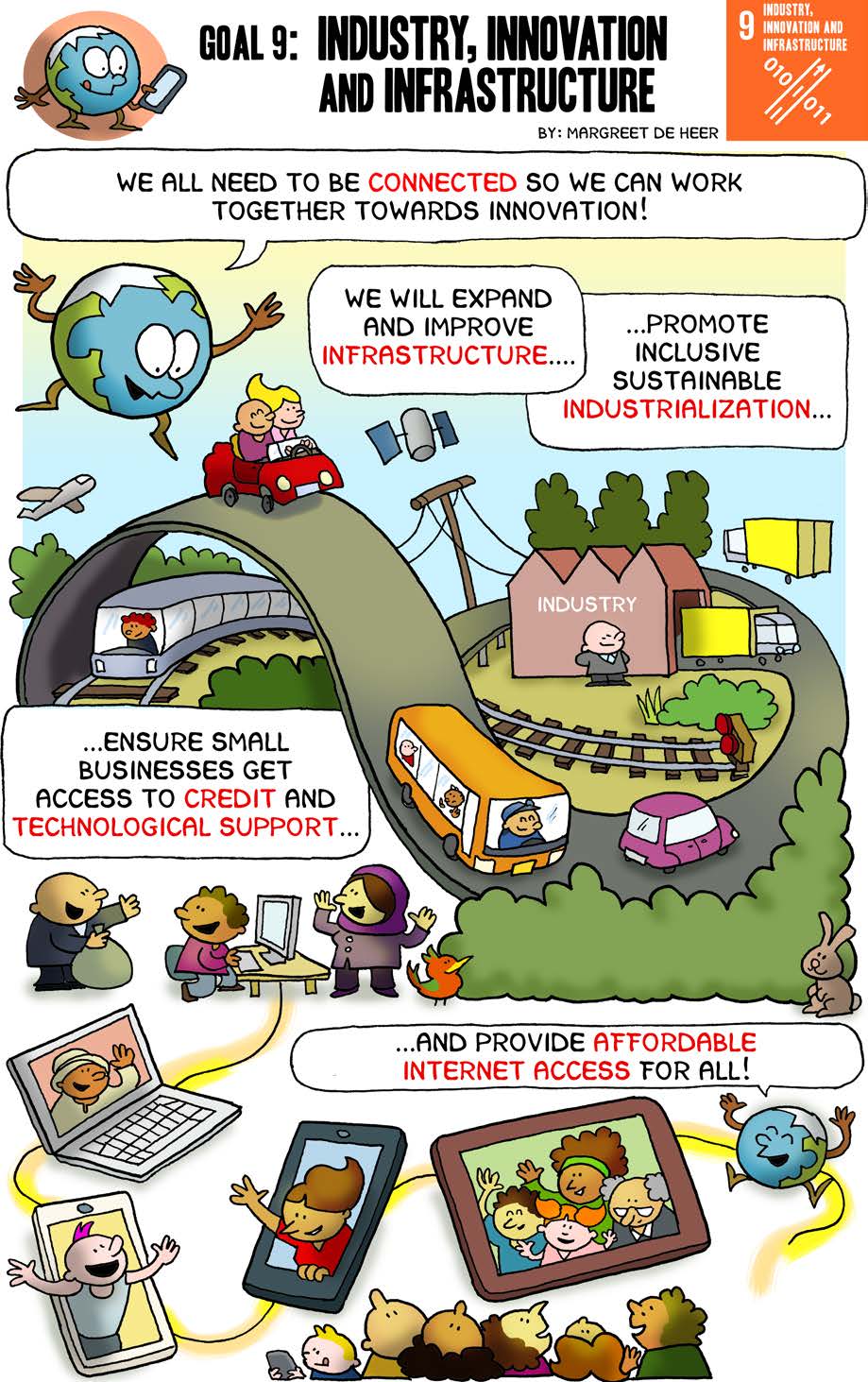 Investments in infrastructure – transport, irrigation, energy and information and communication technology – are crucial to achieving sustainable development and empowering communities in many countries. It has long been recognised that growth in productivity and incomes, and improvements in health and education outcomes require investment in infrastructure.
Inclusive and sustainable industrial development is the primary source of income generation, allows for rapid and sustained increases in living standards for all people, and provides the technological solutions to environmentally sound industrialisation.
Technological progress is the foundation of efforts to achieve environmental objectives, such as increased resource and energy-efficiency. Without technology and innovation, industrialisation will not happen, and without industrialisation, development will not happen.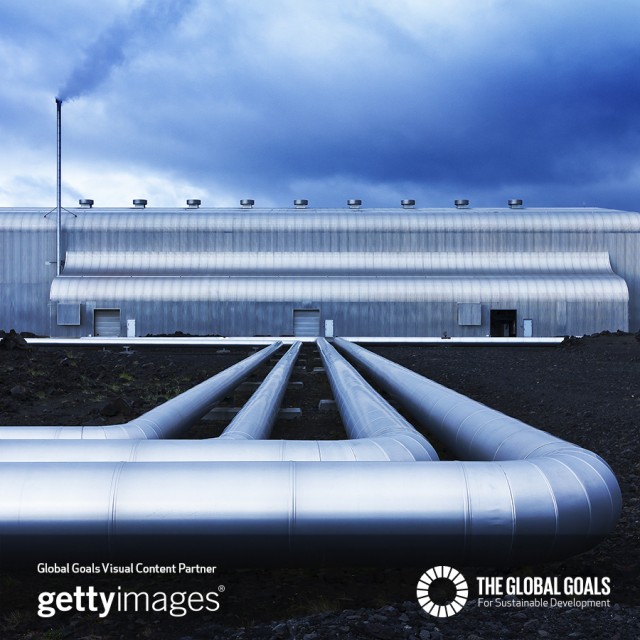 Basic infrastructure like roads, information and communication technologies, sanitation, electrical power and water remains scarce in many developing countries

About 2.6 billion people in the developing world are facing difficulties in accessing electricity full time

2.5 billion people worldwide lack access to basic sanitation and almost 800 million people lack access to water, many hundreds of millions of them in Sub Saharan Africa and South Asia

1-1.5 billion people do not have access to reliable phone services

Quality infrastructure is positively related to the achievement of social, economic and political goals

Inadequate infrastructure leads to a lack of access to markets, jobs, information and training, creating a major barrier to doing business

Undeveloped infrastructures limits access to health care and education

In countries where data are available, the number of people employed in renewable energy sectors is presently around 2.3 million. Because of strong rising interest in energy alternatives, the possible total employment for renewables by 2030 is 20 million jobs

Least developed countries have immense potential for industrialisation in food and beverages (agro-industry), and textiles and garments, with good prospects for sustained employment generation and higher productivity

Middle-income countries can benefit from entering the basic and fabricated metals industries, which offer a range of products facing rapidly growing international demand

In developing countries, barely 30 per cent of agricultural production undergoes industrial processing. In high-income countries, 98 per cent is processed. This suggests that there are great opportunities for developing countries in agribusiness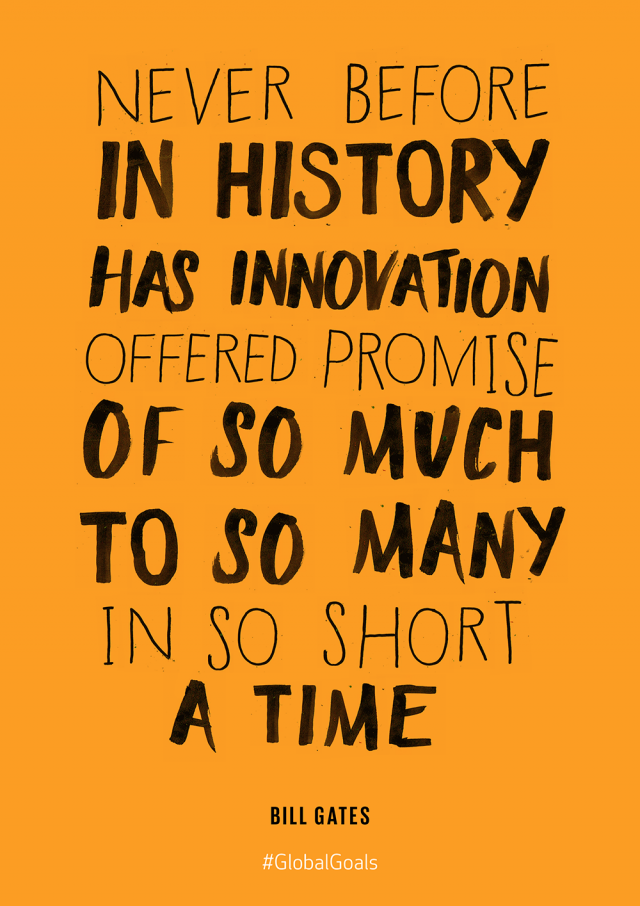 • Develop sustainable and resilient infrastructure to support economic development and human well-being.
• Provide small businesses with access to credit and technical support for their development.
• Ensure the companies promote sustainable development and do not harm the environment.
• Allocate resources for research to address that country's specific needs and improve technology.
• Ensure all have access to the internet and new technologies, especially those living in least developed countries.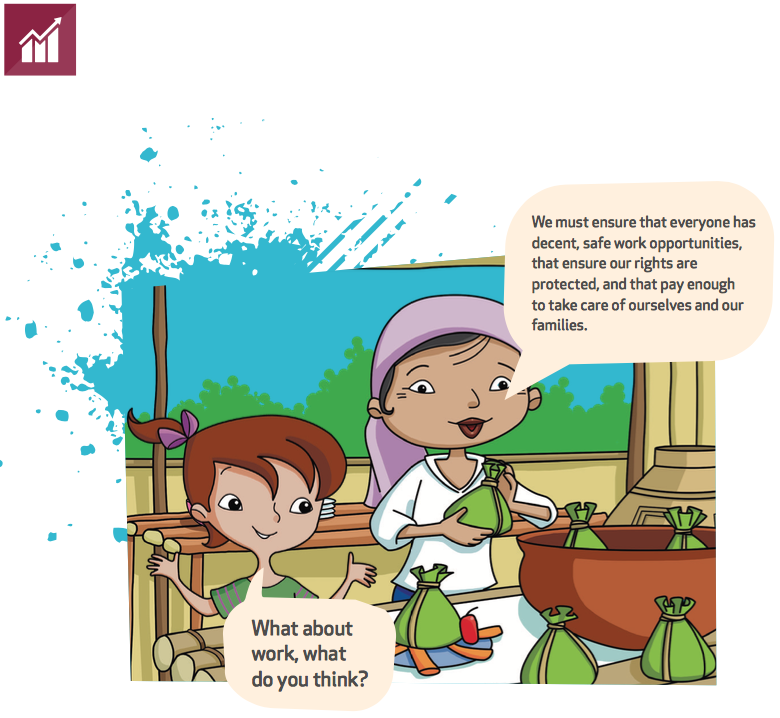 Use your skills to advance the other goals! Whether it's

organising

a hackathon, starting your own sustainable business or making a movie about an issue you feel passionate about, technology and innovation are key to achieve the Sustainable Development Goals.

If you're a business, think about investing in clean and resilient infrastructure, where your workers will have a safe and dignified space, and the local environment won't be harmed.

Establish standards and promote regulations that ensure company projects and initiatives are sustainably managed.

Collaborate to help promote sustainable growth within developing countries.

Think about how industry impacts on your life and well-being and use social media to push for policymakers to

prioritise

the SDGs.
Create a change project focused on this Global Goal via Roots & Shoots