7. Clean Energy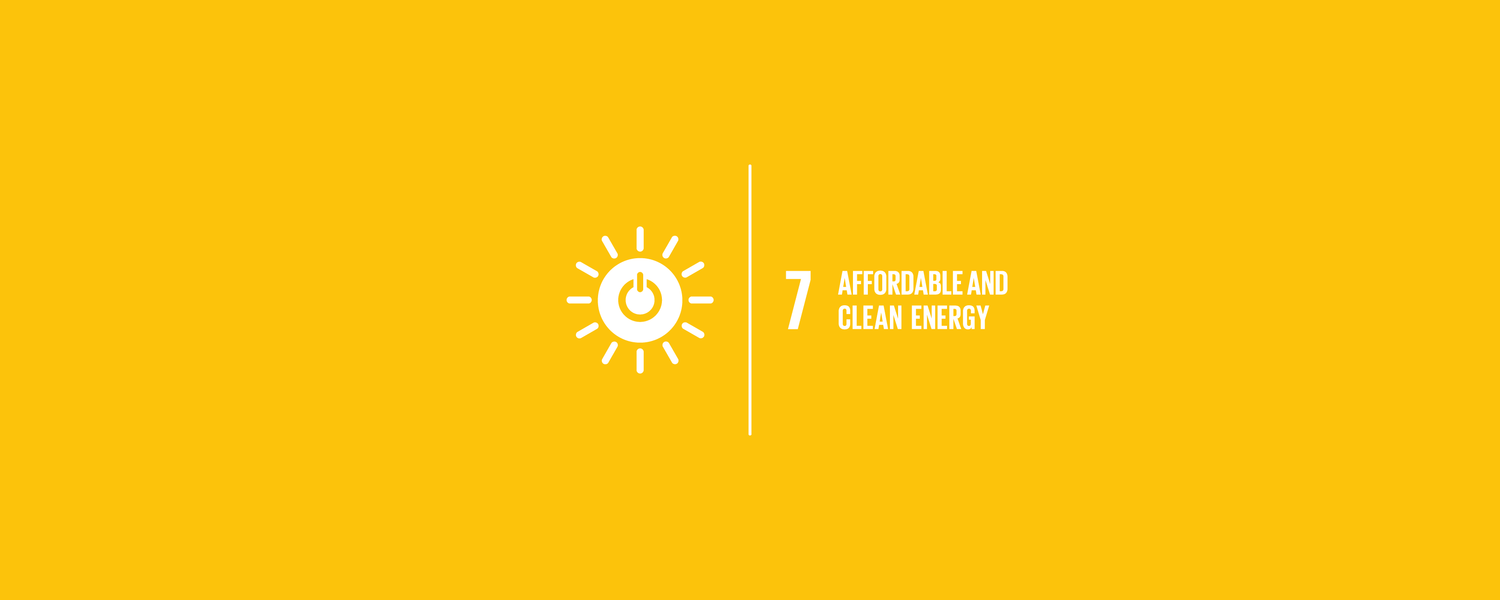 Ensure access to affordable, reliable, sustainable and modern energy for all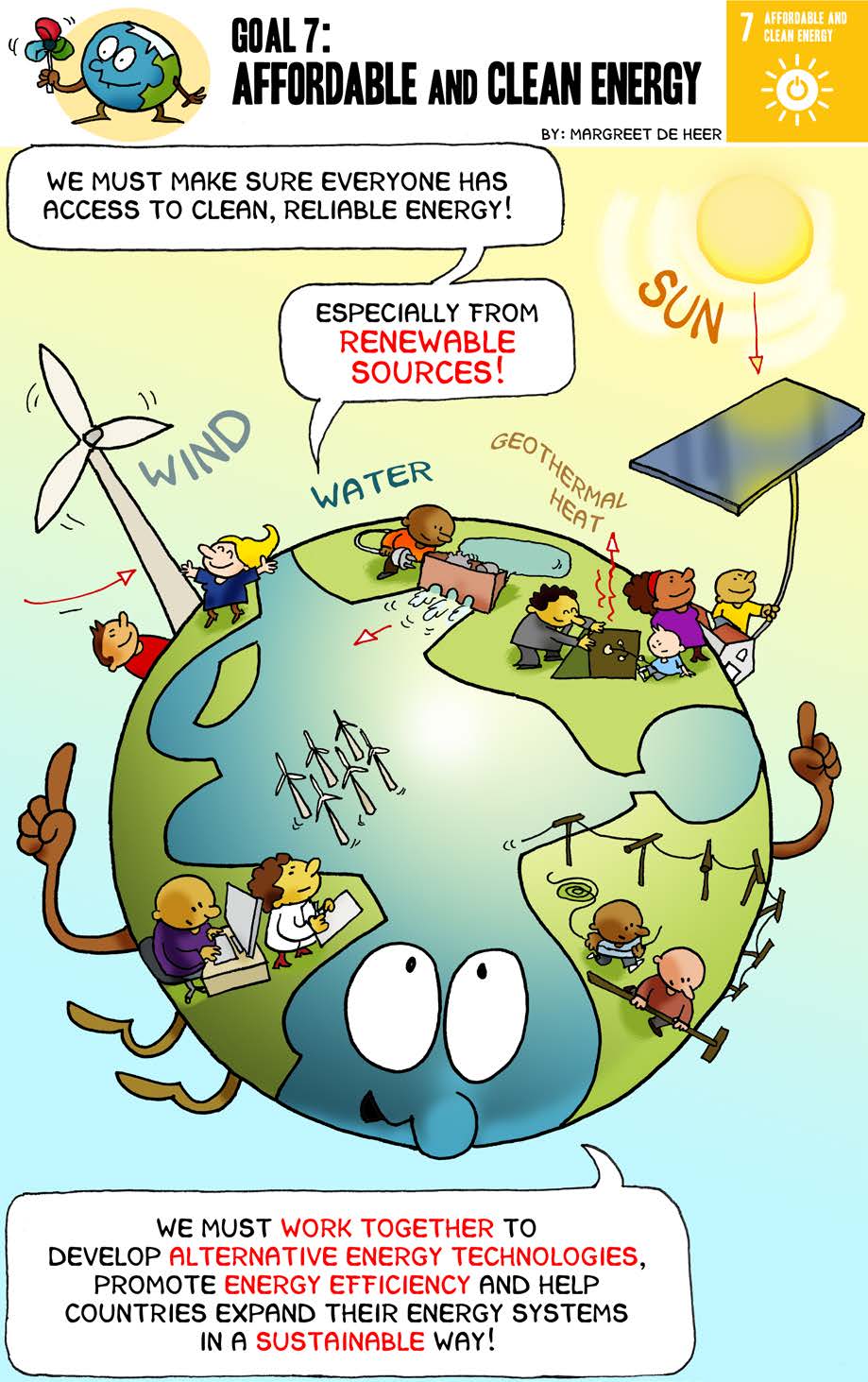 Energy is central to nearly every major challenge and opportunity the world faces today. Be it for jobs, security, climate change, food production or increasing incomes, access to energy for all is essential.
Sustainable energy is opportunity – it transforms lives, economies and the planet.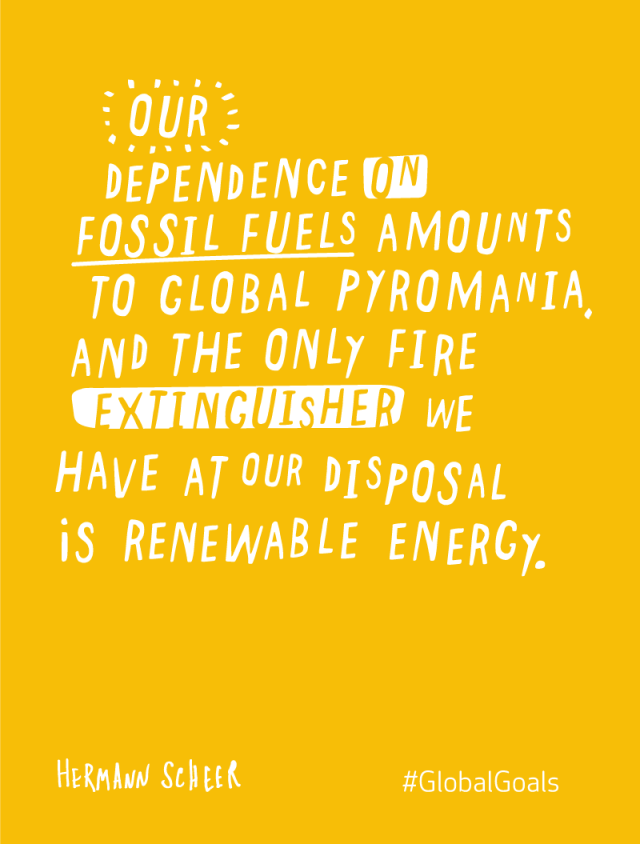 One in five people still lacks access to modern electricity
3 billion people rely on wood, coal, charcoal or animal waste for cooking and heating
Energy is the dominant contributor to climate change, accounting for around 60 per cent of total global greenhouse gas emissions
Reducing the carbon intensity of energy is a key objective in long-term climate goals.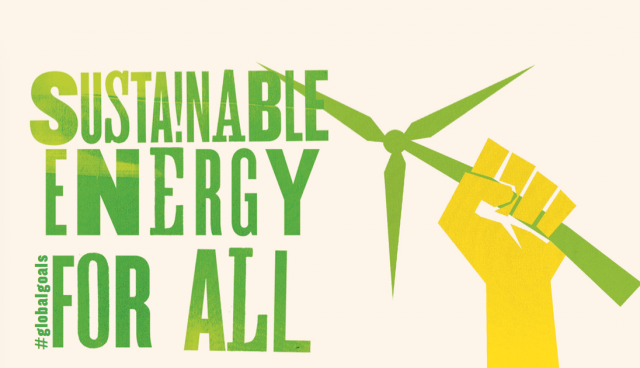 • Ensure access for all to affordable, reliable, and modern energy services through new infrastructure and better technology.
• Promote energy efficiency – more quickly developing technology that wastes less energy.
• Increase the use of renewable energy sources globally compared with other sources of energy.
• Work together to research and develop renewable and other clean energy resources.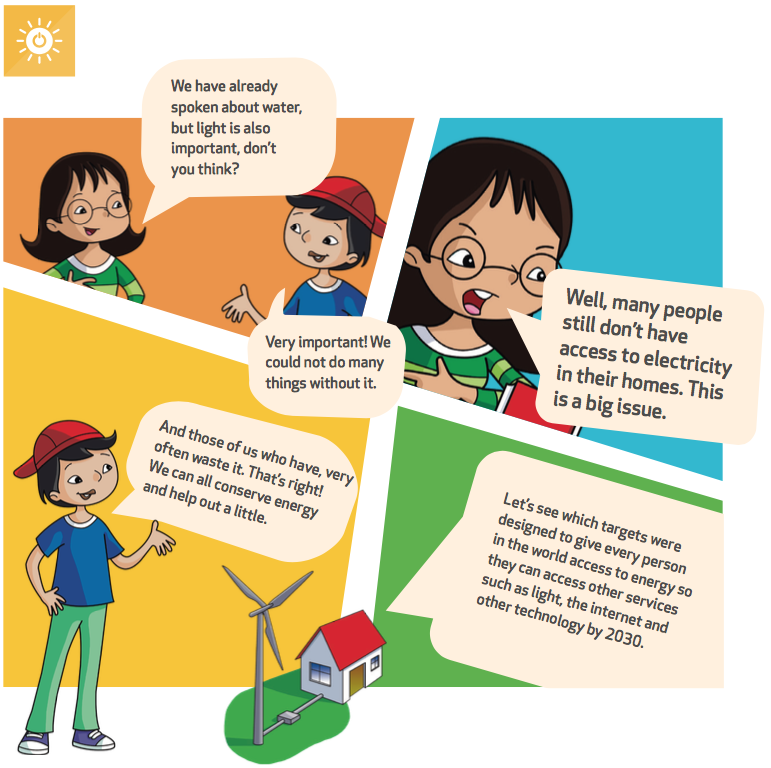 Save electricity by plugging appliances into a power strip and turning them off completely when not in use, including your computer.

Turn off the lights if you don't need them.

Plug air leaks in windows and doors to increase energy efficiency.

Adjust your thermostat, lower in winter, higher in summer.

Replace old appliances with energy efficient models and light bulbs.

Encourage our country to accelerate the transition to an affordable, reliable, and sustainable energy system by investing in renewable energy resources, prioritising energy efficient practices, and adopting clean energy technologies and infrastructure.

Employers can reduce the internal demand for transport by prioritising telecommunications and incentives less energy intensive modes such as train travel over auto and air travel.

Investors can invest more in sustainable energy services, bringing new technologies to the market quickly from a diverse supplier base.

You can also bike, walk or take public transport to reduce carbon emissions.
Create a change project focused on this Global Goal via Roots & Shoots