Operation Waste Reduction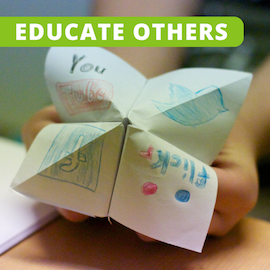 Here's what to do:
Download, assemble, and play our waste reduction game with your friends and family. Which of the waste reducing actions can you implement right away?


"Don't get overwhelmed by taking on too many changes at one time. Pick one thing to do and do it well. Then move on to the other changes to reduce your waste footprint."