Roots & Shoots National Youth Leadership Council

NYLC are the youth voice of R&S New Zealand dedicated to making positive change happen for people, animals, and the environment. Leaders set to learn, grow, and collaborate on campaigns that make the world a better place.
Our Roots & Shoots National Youth Leadership Council (NYLC) is made up of a passionate group of young people from around New Zealand who are dedicated to making positive change happen for people, animals, and the environment.
JGI NZ NYLC members have the opportunity to be part of a network of likeminded young people working together to address the issues that they're most passionate about. In this role they represent Roots & Shoots, develop and implement campaigns and resources, meet regularly with other Youth Leaders, connect with students and the wider community, develop professional skills and networks, attend and organise events, and participate in key global campaigns. The NYLC is designed to be driven by young people!
Nila - 18, Palmerston North
As Dr Jane herself has said: "Every individual matters. Every individual has a role to play. Every individual makes a difference." I believe that the world's most pressing problems can only be addressed by the cumulative change of attitude and behaviour of individuals working together in communities. Community engagement, youth leadership and helping those that cannot so easily help themselves are all causes that I feel a strong connection to. And hence it is with passion, pleasure and pride that I strive to share these values, and fully embrace them myself, through the NYLC and national Roots & Shoots programme.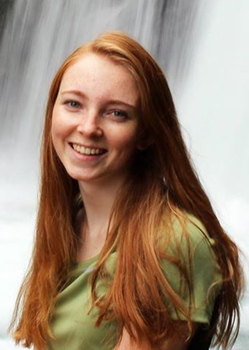 Sian - 19, Wellington
I am passionate about future generations having the opportunity to live in a world like the one I have lived in. Conservation is a huge part of this, working with animals and ensuring people are aware of the impact they could have on the environment. I have been able to be passionate about the environment as it surrounds me everywhere I go, it would be terrible to even imagine a world without this beautiful landscape and the fauna within it.
I believe every person has their role to play in making the world a better place. I am taking every opportunity I can to make my difference today. The NYLC is an opportunity to further my leadership and involvement in conserving the natural environment for future generations.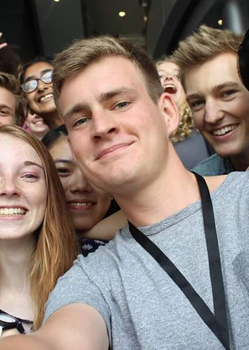 Joshua - 20, Rolleston
Young leaders are critical to raise awareness and create effort to tackle global issues head-on, regardless of what politics does. Their ideas, drive and enthusiasm is what is needed in a world that often gets dragged down by the negatives. Avenues such as the NYLC enable young people to have a voice, to be able to speak their ideas and opinions and it enables them to grow as people.
Environmental and Urban Planning are areas I am truly passionate in; areas I am studying towards. However, I thoroughly enjoy tackling the issue of raising awareness and interest in many environmental initiatives. Initiatives such as recycling or composting efforts, encouraging people to bike, carpool or use public transport, or helping generate support for climate change efforts are the types of issues that our societies are currently dealing with, however, they may not generate the required support or interest from the number of people it needs to in order to make a positive difference.
My goal is to make Environmentalism a popular, exciting topic that people will be keen to get involved in, because protecting and enhancing our natural environment is no longer a 'want', it's now a 'need' for human survival. I intend to make every effort possible towards furthering the NYLC and creating a country we can truly be proud of!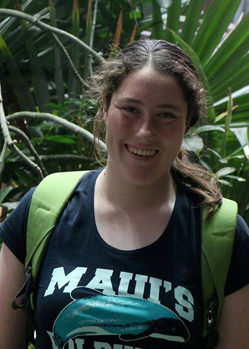 Libby - 17, Auckland
For as long as I can remember, I have been passionate about the environment and all the creatures that share this world with us. For almost as long, I have admired the work of Dr Jane and everything that she has done not only for our beautiful planet, the chimps of Gombe and for local people but for women in science. Dr Jane shows all of us that with a passion, you can change the world. She really is an inspiration. I am so excited to be a part of JGI NZ and the NYLC as I believe this will be a great opportunity to expand my environmental platform, provide many new opportunities for leadership and learning and most importantly, to make a difference. I can leave my school and community more environmentally friendly than I found it, then that would mean a lot to me. Via the NYLC, I hope to inspire other young people in my community through spending time and giving back to them, the schools and places that have done so much for me. I hope to go further with new projects than I have ever gone before, learn more about leadership and science and to collaborate with other passionate people. Being part of JGI is a once and a lifetime opportunity and I intend to do everything to use this as a tool to create positive change!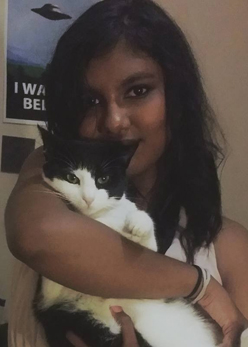 Penny - 17, Auckland
The world in which we live, the organisms with whom we share it, and ourselves are a cosmic coincidence, born of a series of random serendipitous events; a unique and beautiful anomaly in the vast cosmos. As a result, I feel like there's a significant need to protect our planet and the creatures on it. As a part of the NYLC, I'm passionate about taking steps, however small, towards cultivating a world where all its inhabitants can coexist harmoniously. And I look forward to taking actions that would help protect all life on the planet through advocacy of peace and conservation efforts because on a cosmic scale, the life on our planet is among one of the most precious things in the universe.
Stephen - 18, Invercargill
Ever since a young age I have been passionately involved in many environmental projects. This started in primary school where we set up a sustainable worm farm, starting up and chairing the first ever environmental group in high school and joining the Young Environmental Leaders group of 2015 to name a few.
Joining the Roots & Shoots NYLC is the next step for me to pursue my passion for the environment and to conserve it for the admiration and enjoyment of our future generations.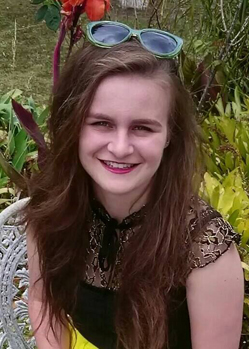 Annemieke - 21, Wellington
The NYLC is an opportunity to help students grown their own leadership and conservation potential. The work of Jane Goodall and other conservation leaders is inspiring and in today's world more than ever getting that story out is crucial. This is an exciting opportunity for me to engage with the community and encourage conservation and cultural appreciation. The problems of this world can not be solved in isolation, they have to solved collectively. This is why interaction with many different people, with varied perspectives, life histories, cultures, religious beliefs and ideals is imperative. Through the NYLC I can interact with people, so that the ideas of conservation and peace can continue to cross these different aspects of society.
Marie - 20, Palmerston North
Animals and the natural world that we share with them have had my passion for as long as I can remember. I believe that we have a responsibility to preserve and protect our fellow creatures in whatever ways we can. As an NYLC leader I look forward to inspiring young people to make a change and take action, working with others to preserve our environment, build our community, and make a real and positive difference to our own lives and the world around us.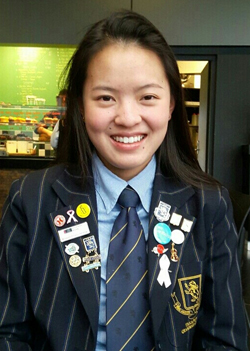 Emilly - 17, Auckland
I am a passionate advocate for youth participation and social justice especially in the areas related to the environment and human rights.
The vision of Roots & Shoots aligns with my own vision exactly and I'm excited to join a like-minded group of people who work towards creating a better future and empowering young people.
I am a firm believer in the fact that youth are our future and by igniting passion early on through engaging activities and initiatives, the flow-on effects will be incredibly powerful.
JGI NZ NYLC Campaign Project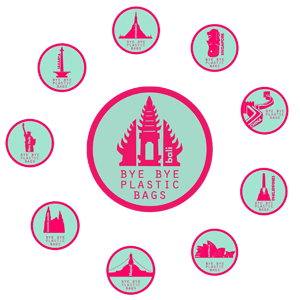 Bye Bye Plastic Bags
Bye Bye Plastic Bags is a social initiative driven by youth to get the people to say no to plastic bags. Started in Bali it is now a global campaign and New Zealanders can get involved via the JGI NZ NYLC.
Find out more about the Bye Bye Plastic Bag Campaign
Interested in Joining the NYLC?
Our applications to join the JGI NZ National Youth Leadership Council are currently closed - We have our team in place for now.
... But, if you are keen to join us and get involved - You can still get in touch, join in on some Roots & Shoots action and also find out more about the NYLC and apply to make a difference when applications next open up!
Apply to Join the NYLC