Our Approach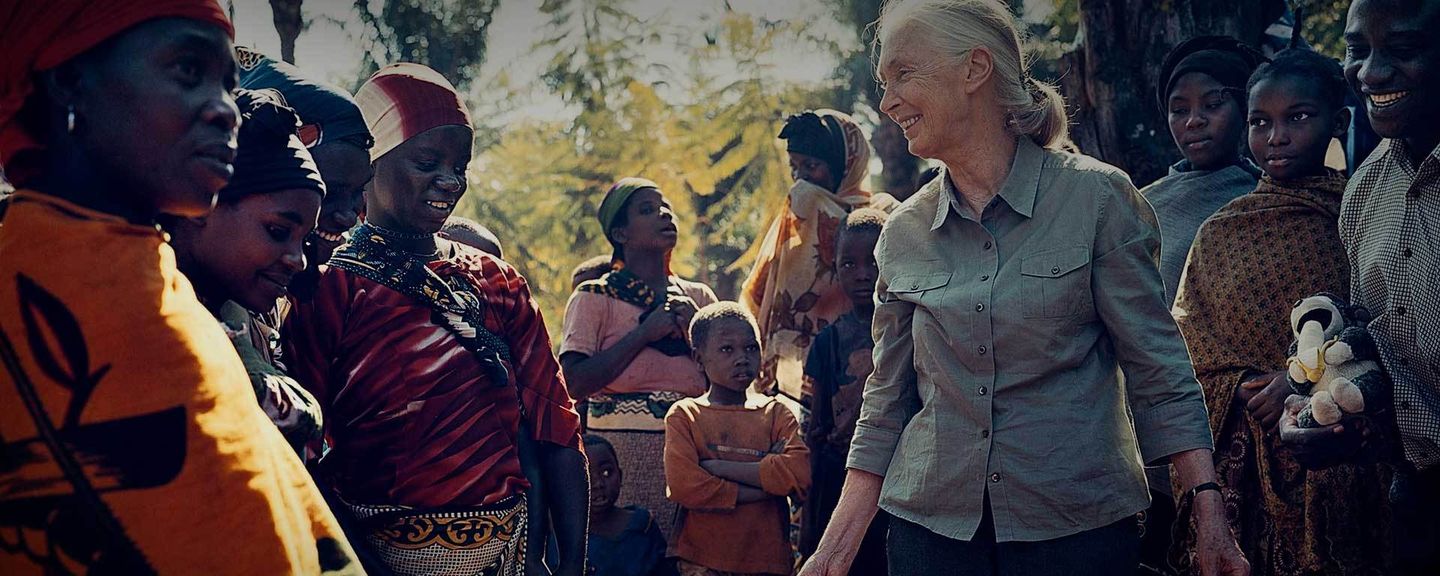 Dr. Jane Goodall discovered that when we put local communities at the heart of conservation, we improve the lives of people, animals and the environment. JGI advances Dr. Goodall's holistic approach through a tapestry of six strategies that build on each other and bring the power of community conservation to life.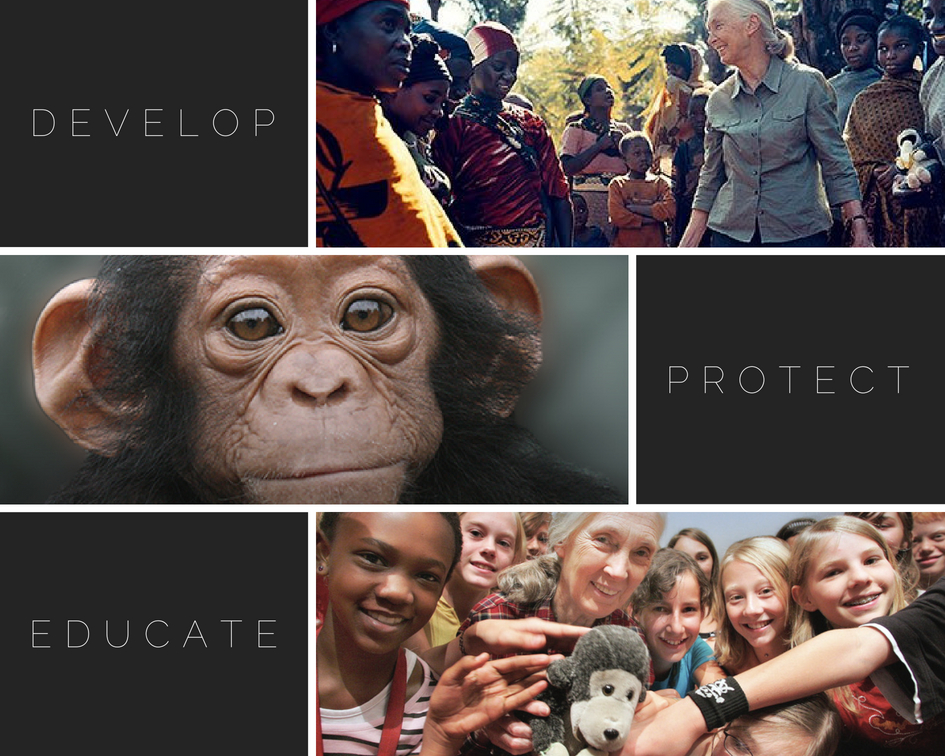 Sustainable Development - Community Conservation
Protecting Biodiversity - Suporting Chimpanzees & Other Great Apes
Sustainability Education - Environmental Education
Sustainability Action & Advocacy
Education
Conservation Science
Wild Chimpanzee & Other Great Ape Conservation
Captive Chimpanzee/Primate Wellbeing
Youth Engagement in Sustainability Actions
Promoting Sustainable Livelihoods
Improving Gender & Health Outcomes
Advocacy Campaigns
Environmental Education
Using Science & Technology for Conservation
Ensuring Healthy Habitats
Protecting Great Apes
Captive Care and Management of wildlife
R&S Education Outreach
Micro-credit
Girl's scholarships
Peer education
Fuel efficient stoves
Coffee production
Beekeeping & Honey production
Agroforestry
Environmental lessons
Radio & television broadcasts
Billboard campaign
B-Record life history
Monitoring forest & working with law enforcement
Earth observation & remote sensing
Restoring habitats & fighting climate change
Snare removal
Tchimpounga sanctuary
Partnerships with captive carers
R&S education & actions
National Youth Leadership Council
SDGs education
Sustainable Development Goals
The United Nations crafted a set of 17 goals to help us achieve a vision of a better world for all, people, animals and our planet. These Sustainable Development Goals (SDGs) tackle some of humanity's most difficult problems, from climate change to inequality. These Global Goals set in place targets to work towards in order to achieve our ultimate goal by 2030.
JGI contributes towards achieving each of these global goals through our work in programmes in Africa, New Zealand and globally. Through your actions in our programmes and with our campaigns. Together we can make a difference and reach our goals, for the benefit of animals, people and our environment.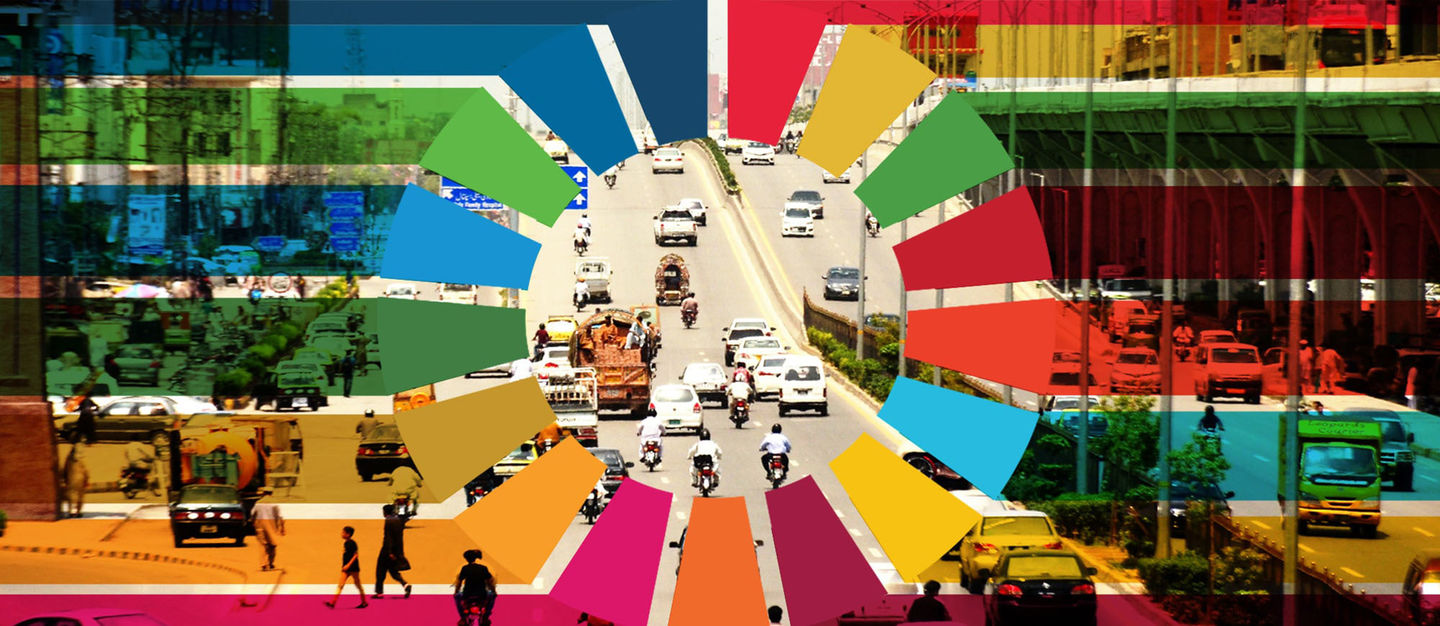 The work of the Jane Goodall Institute acts to address the Global Goals, and we are invested in their long-term success.
The Jane Goodall Institute is contributing to the accomplishment of the SDGs.