Sumner School & University of Canterbury Roots & Shoots Event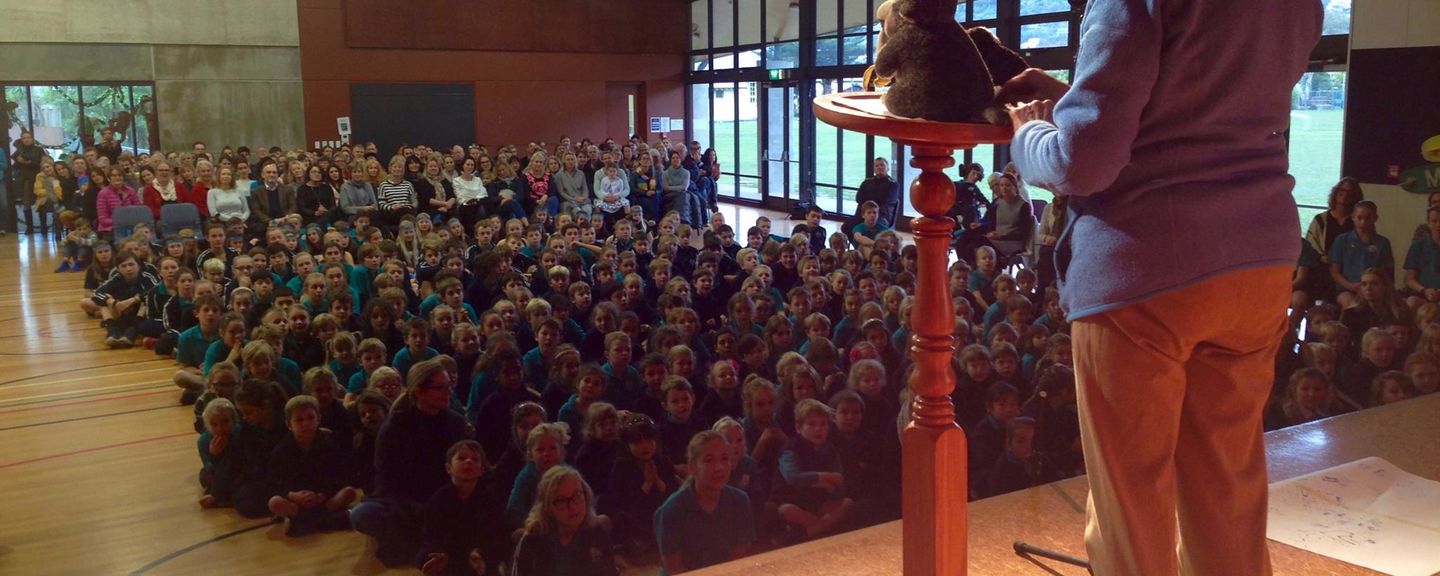 Sumner School & University of Canterbury Roots & Shoots Event
Sumner School
JGI NZ, along with the University of Canterbury, the Student Volunteer Army (SVA) and Sumner School hosted a very special Roots & Shoots event. Dr. Jane addressed a packed school hall of students, parents and teachers and spoke about about Roots & Shoots and how the programme is creating change all over the world.
Student team representing all years then presented their Roots & Shoots projects, to the great delight of all, especially Dr Jane.
Dr Goodall then meet with the SVA and discussed volunteerism and the work SVA groups and participants in the UCan Programme have been achieving.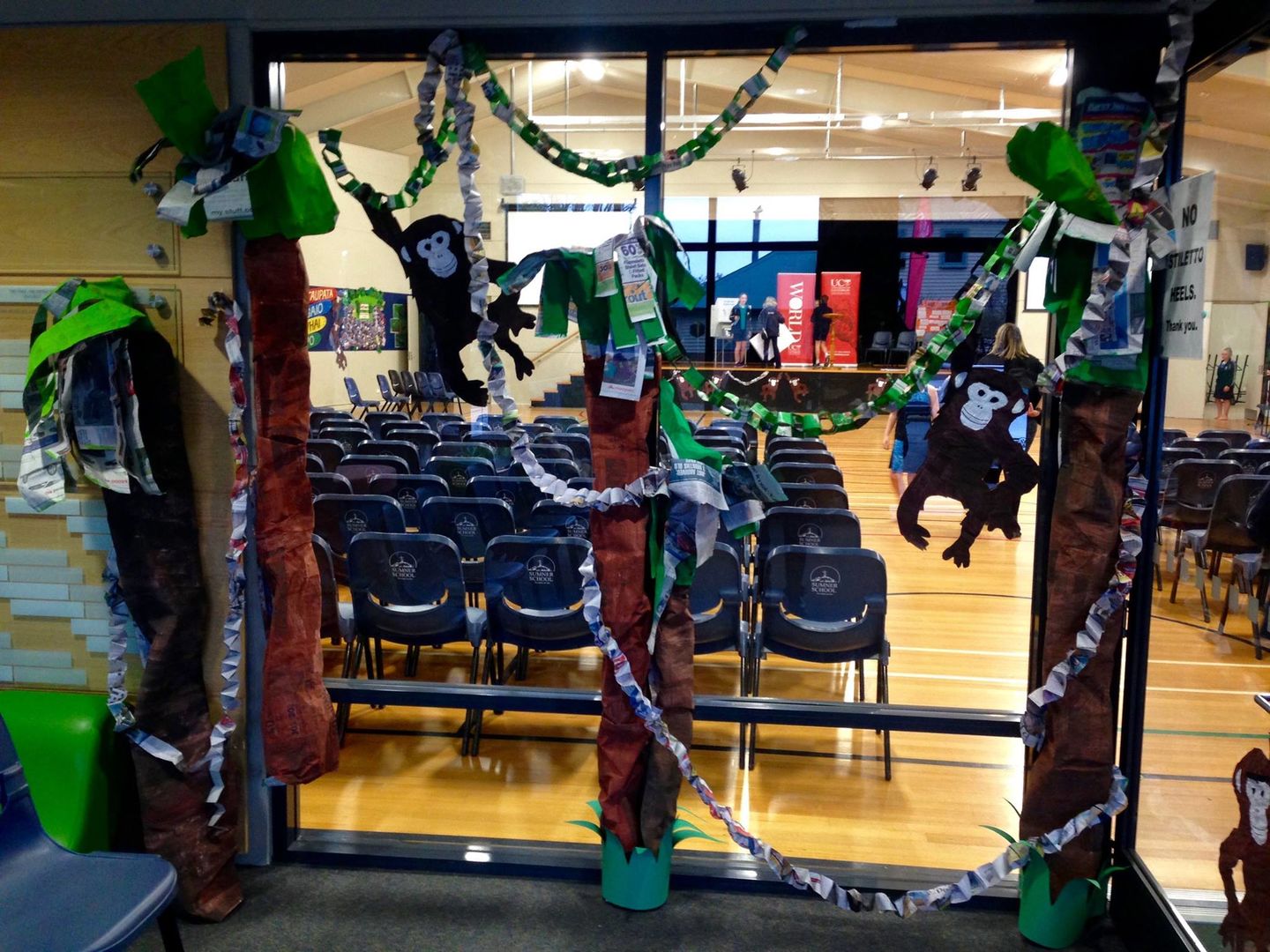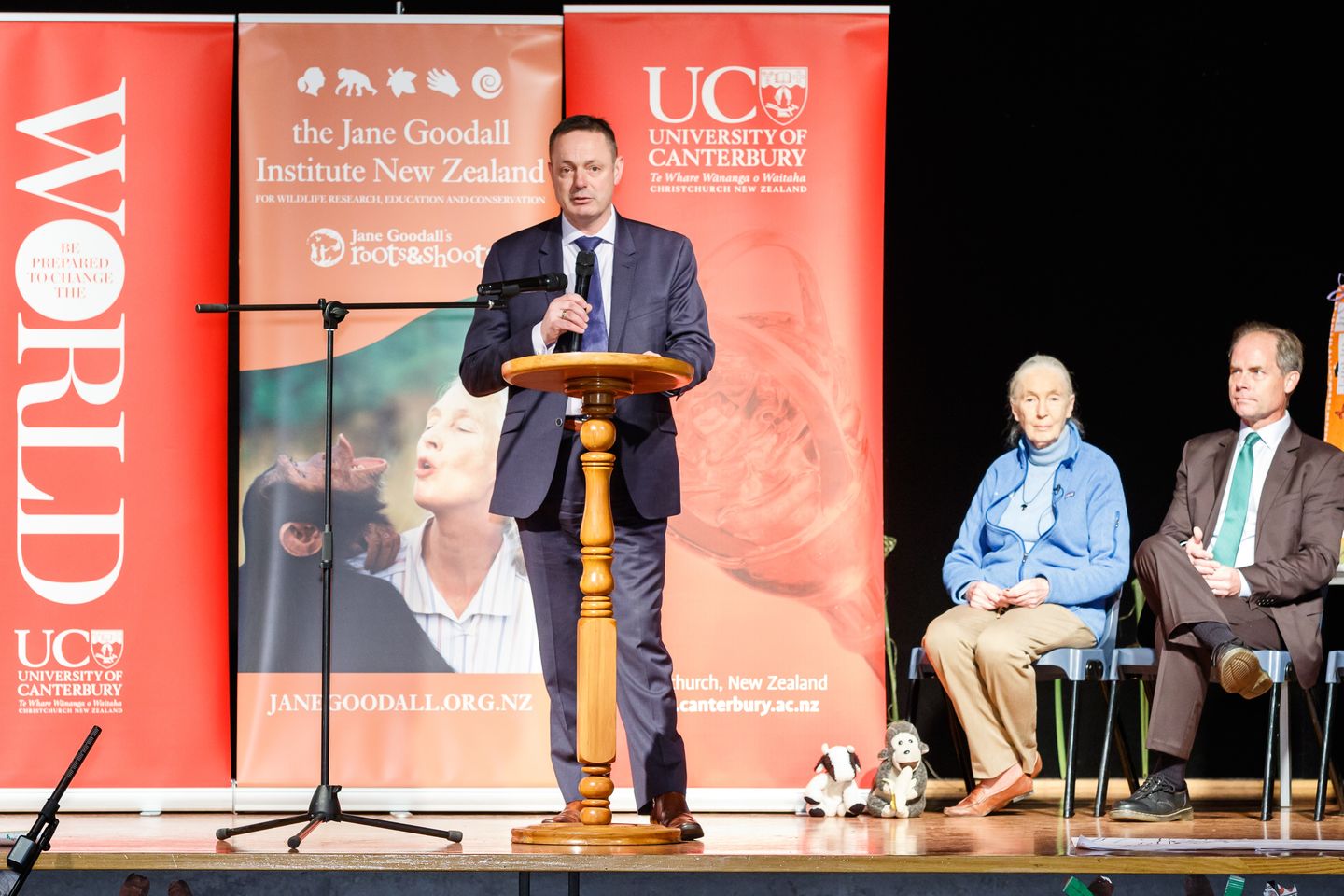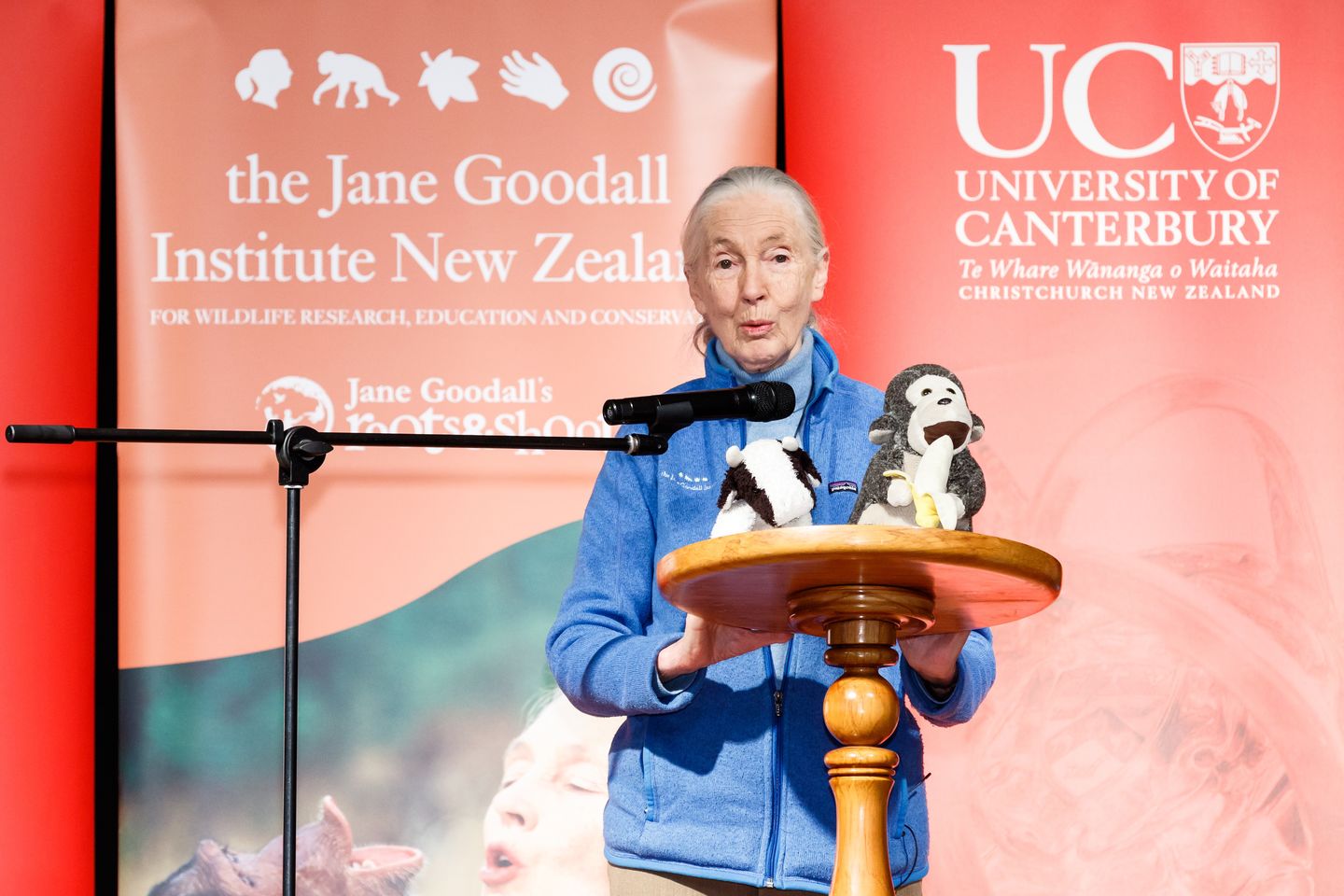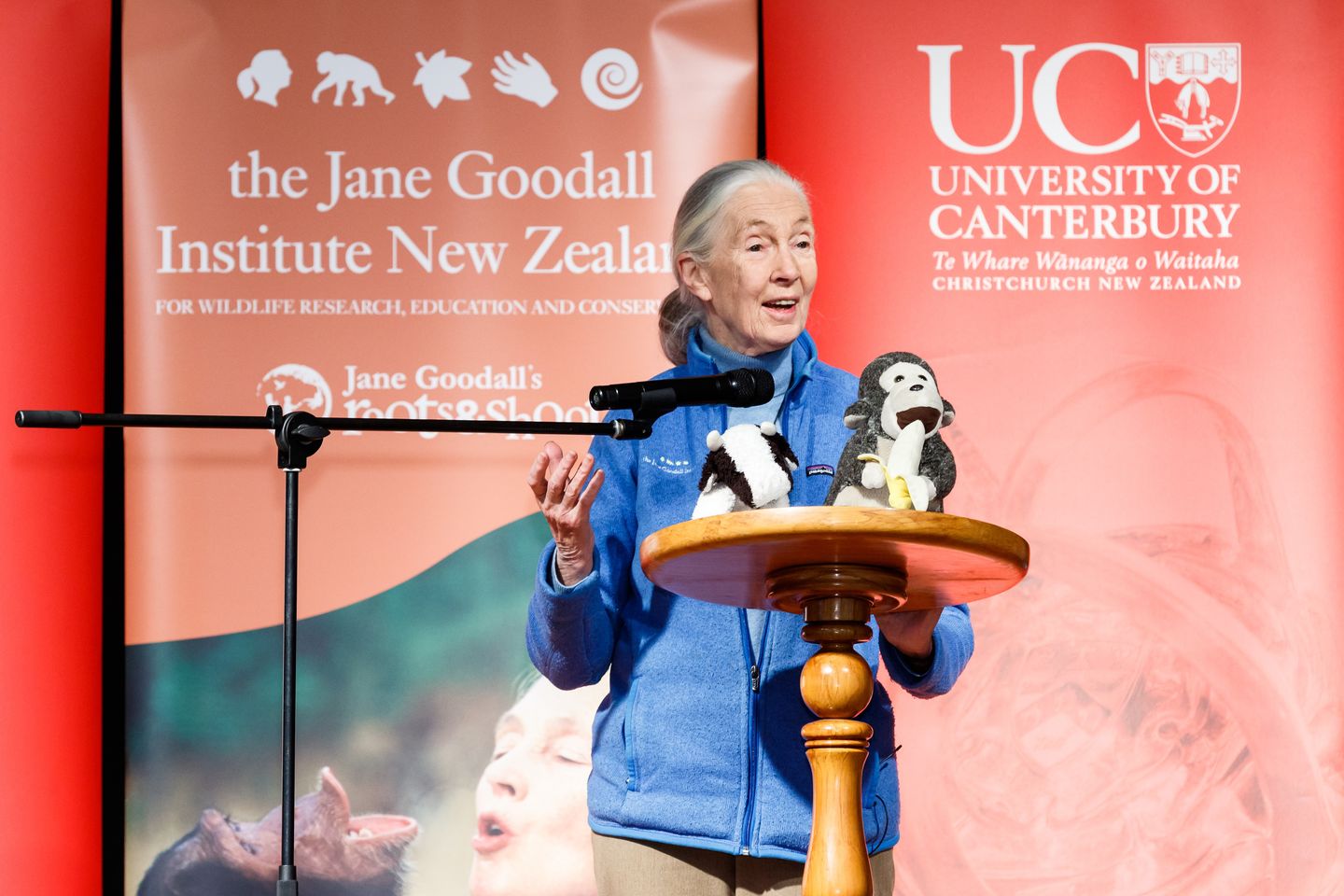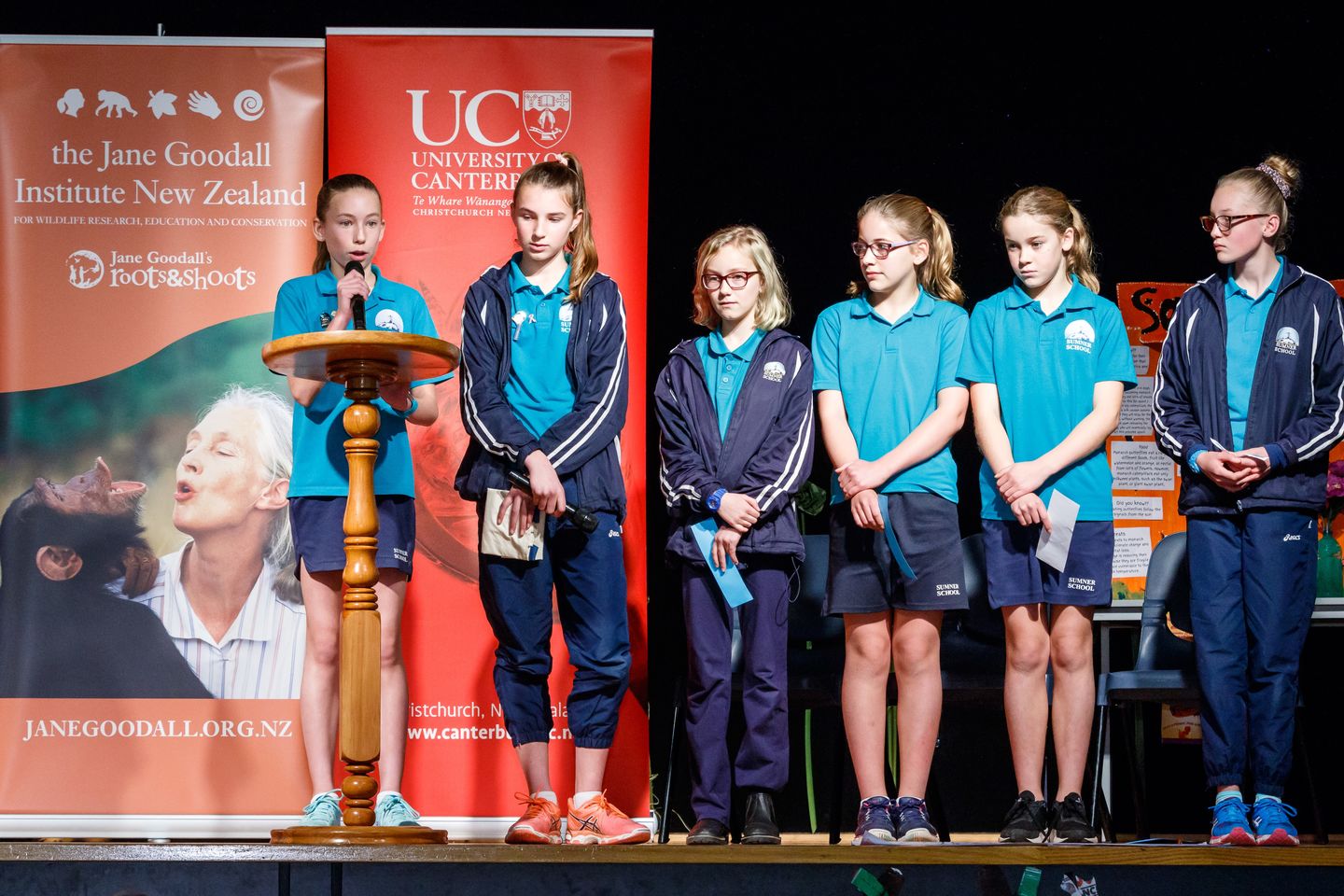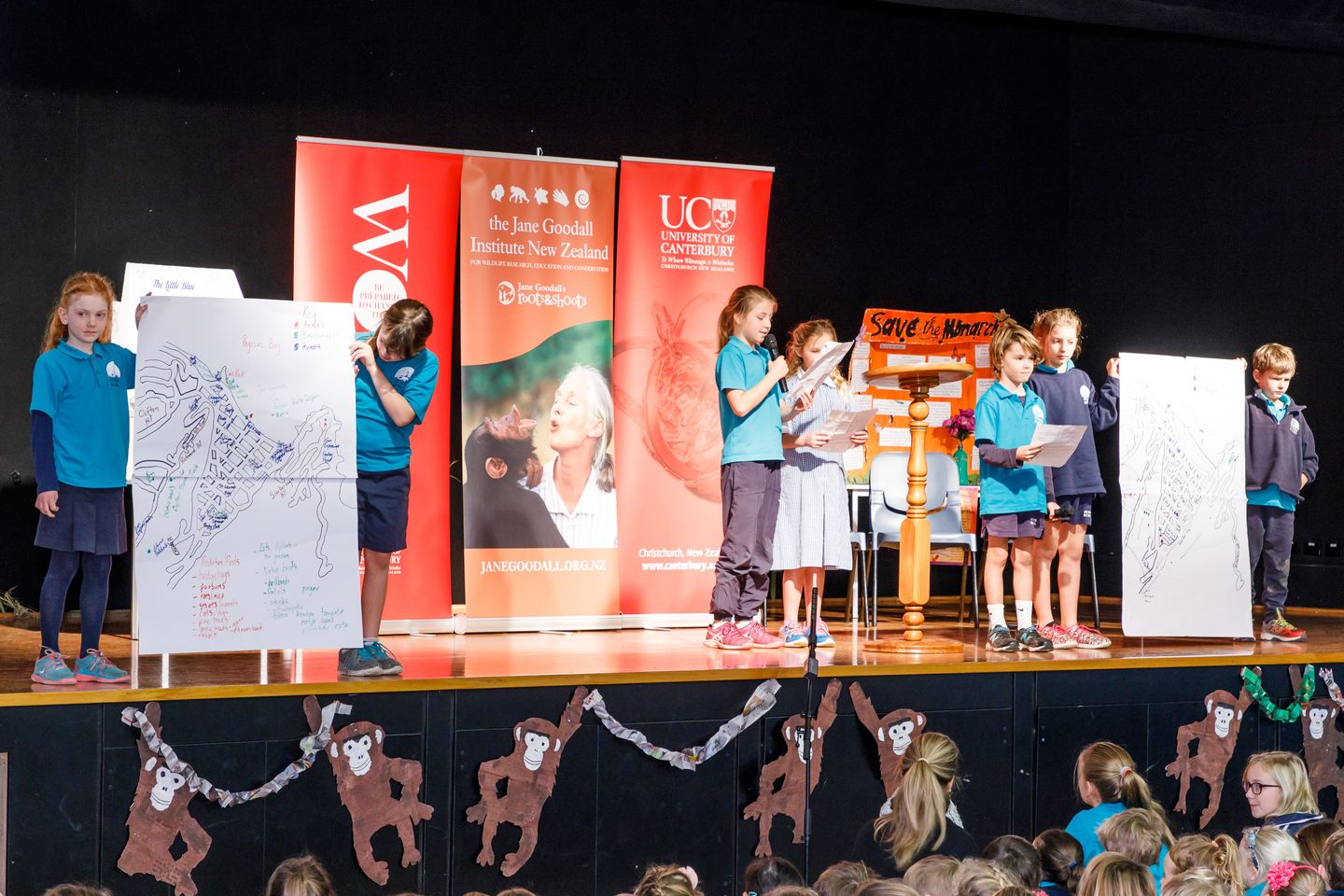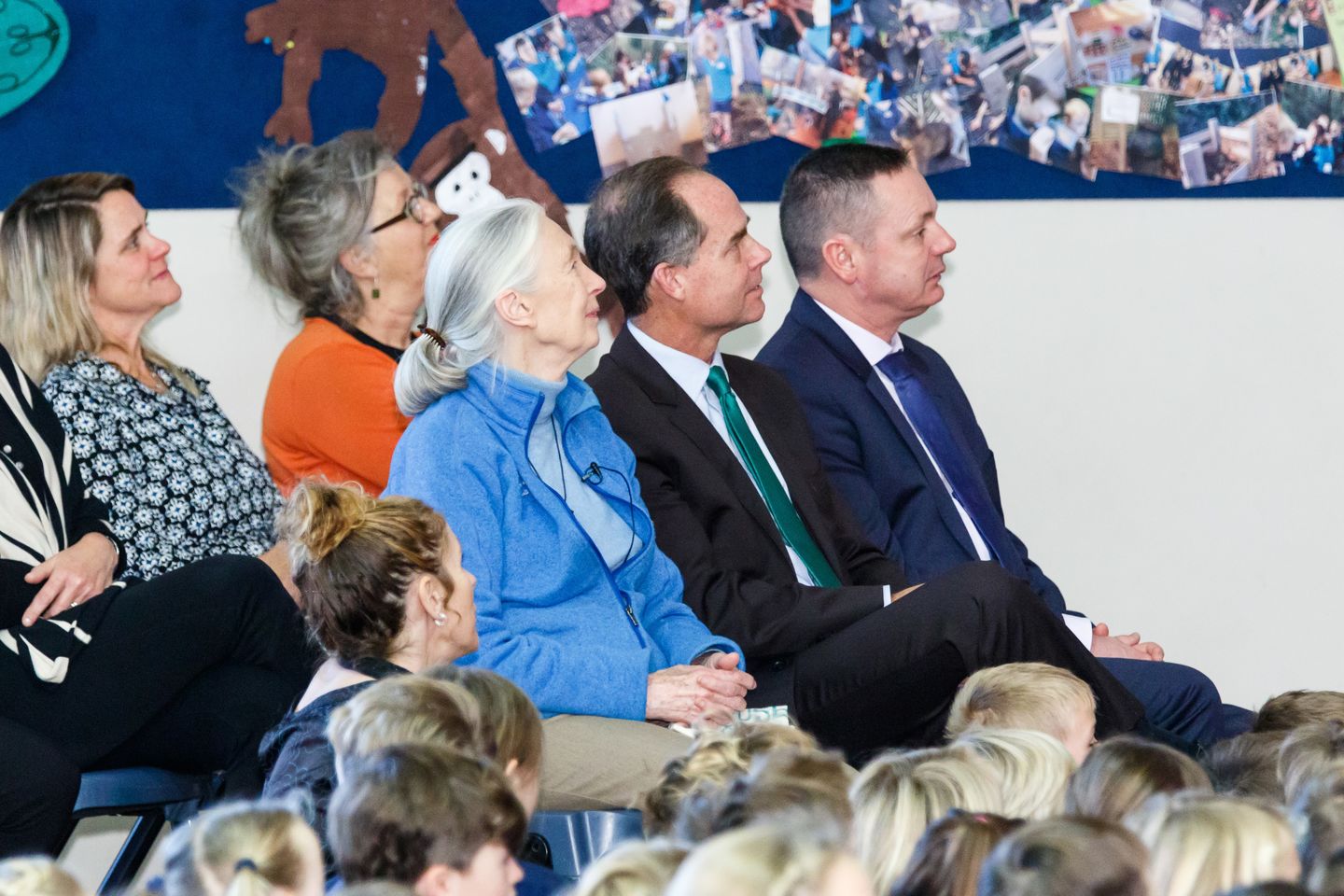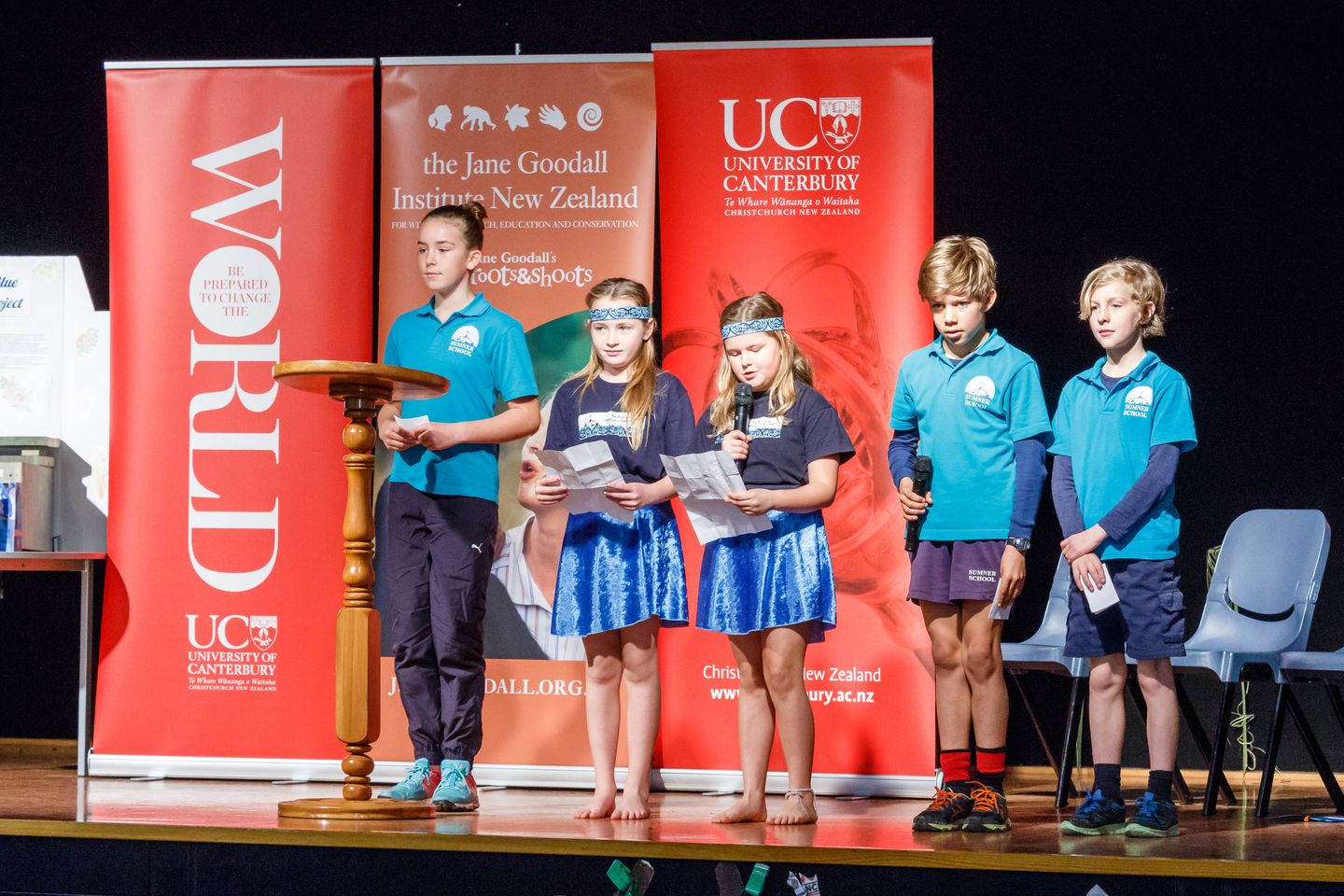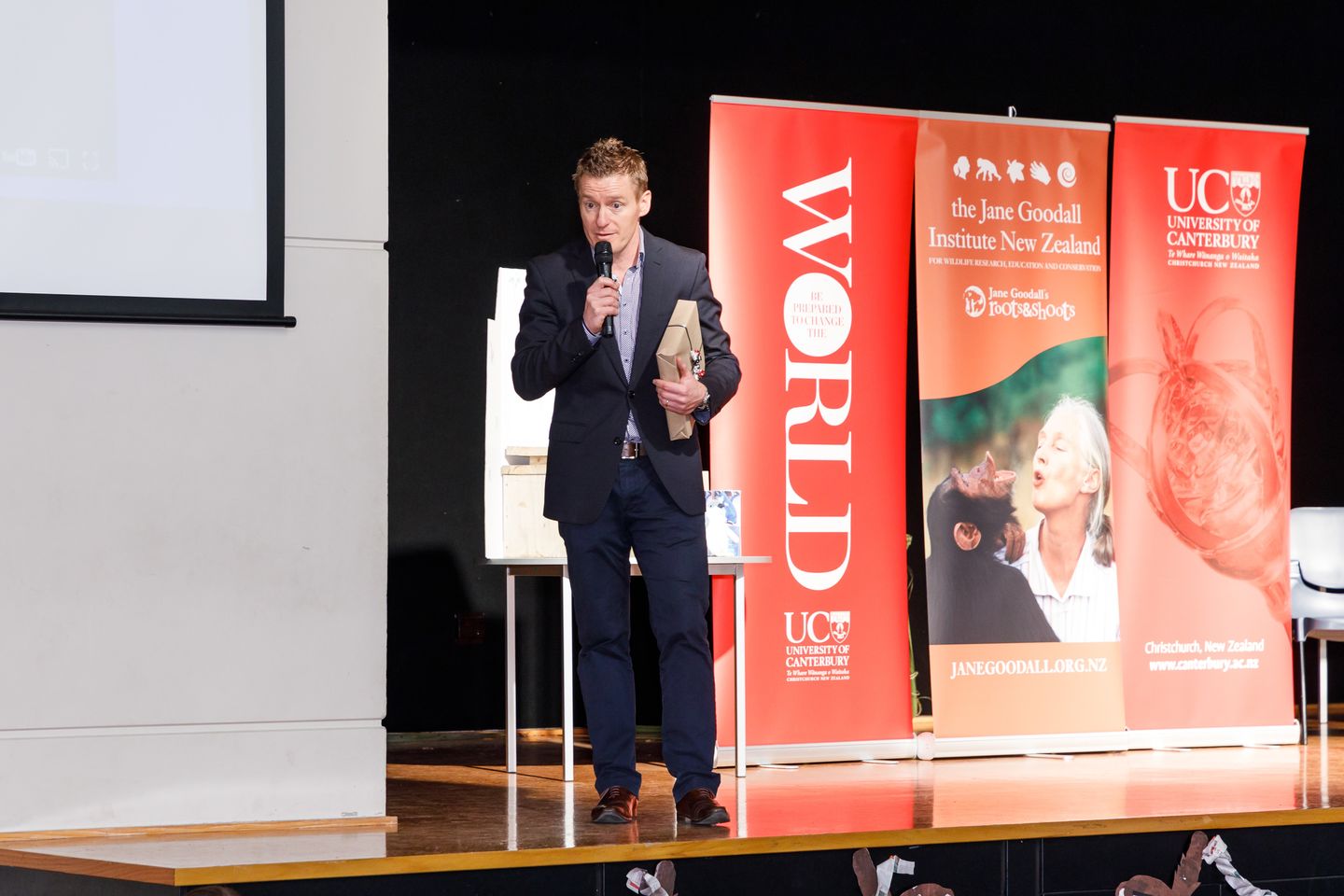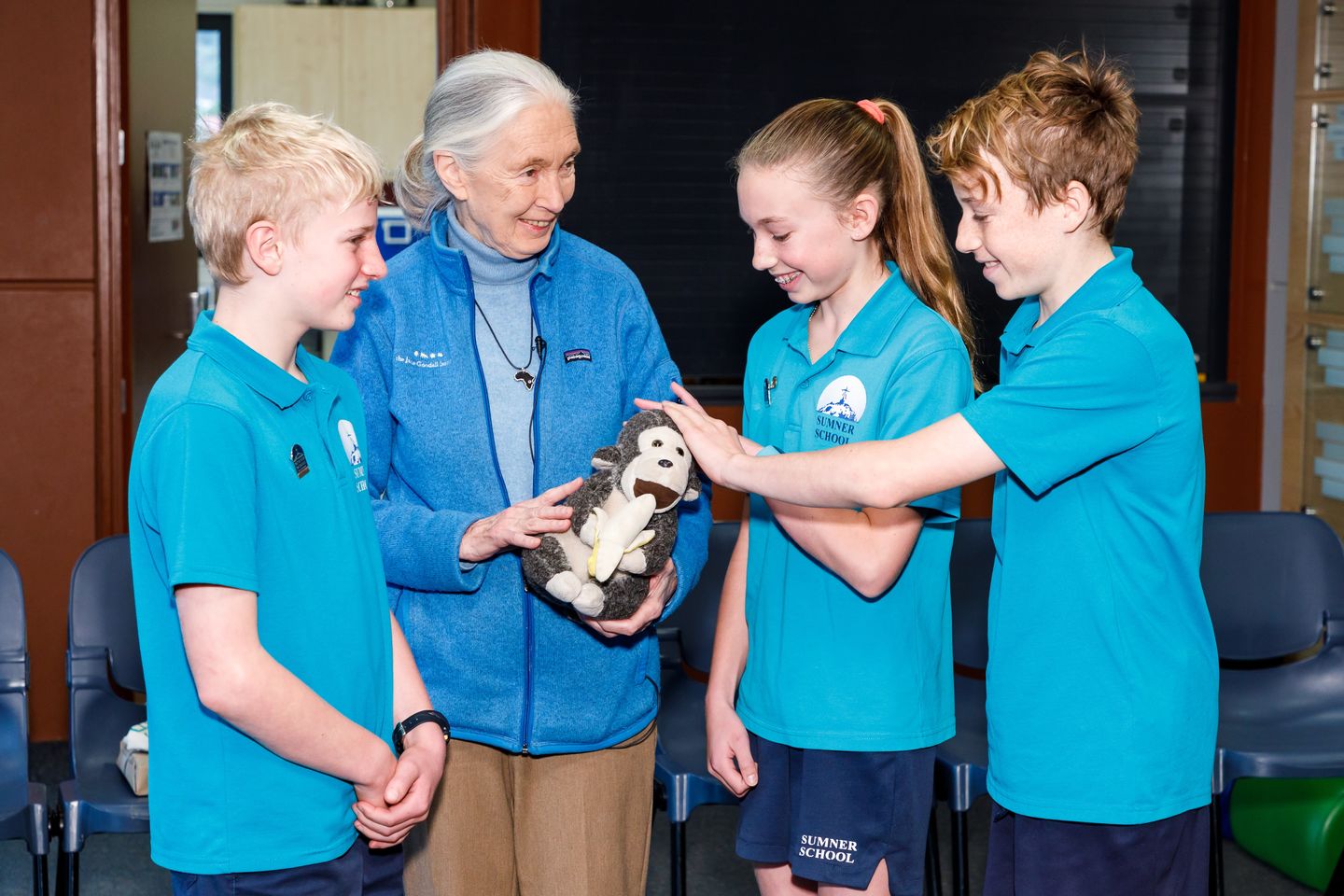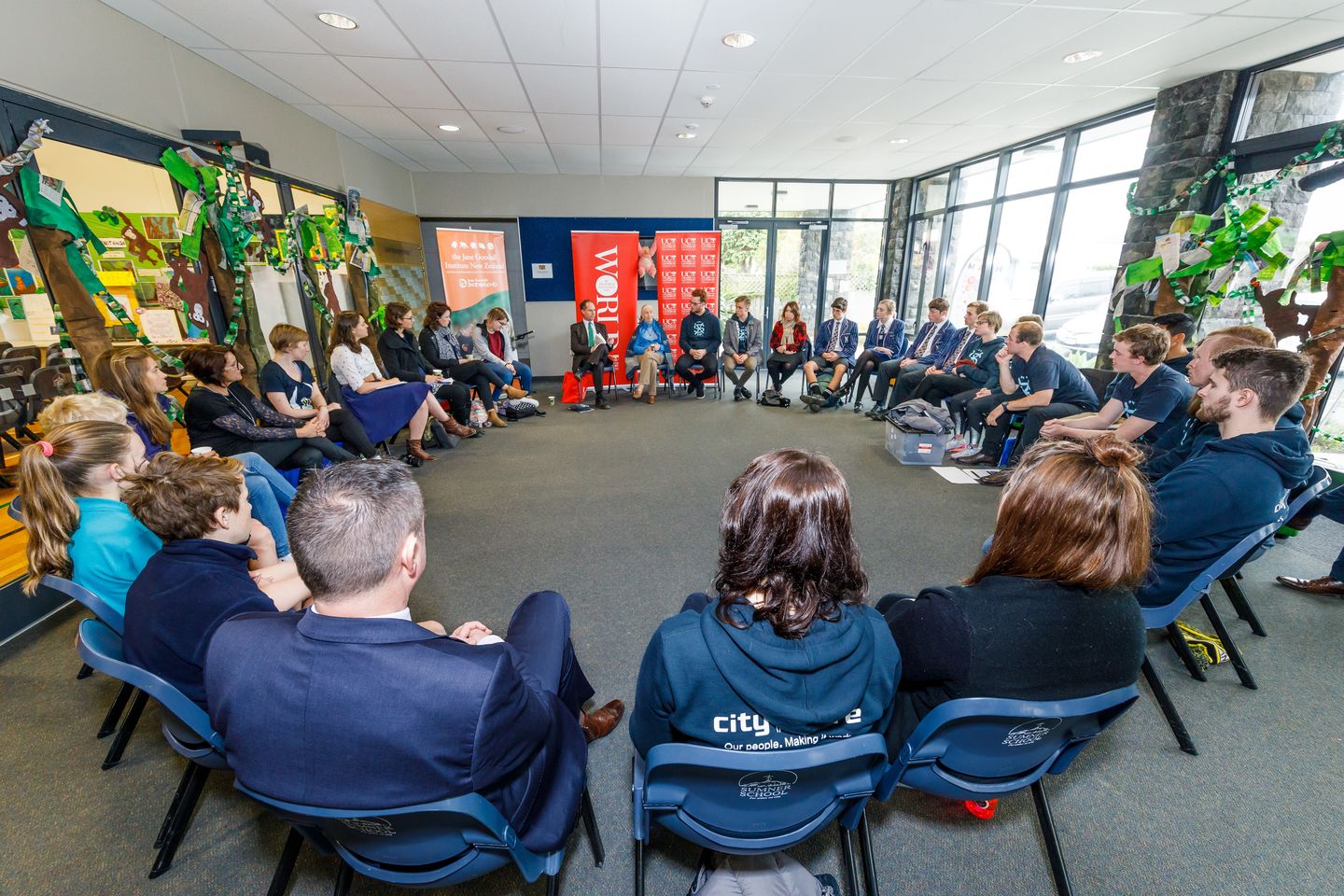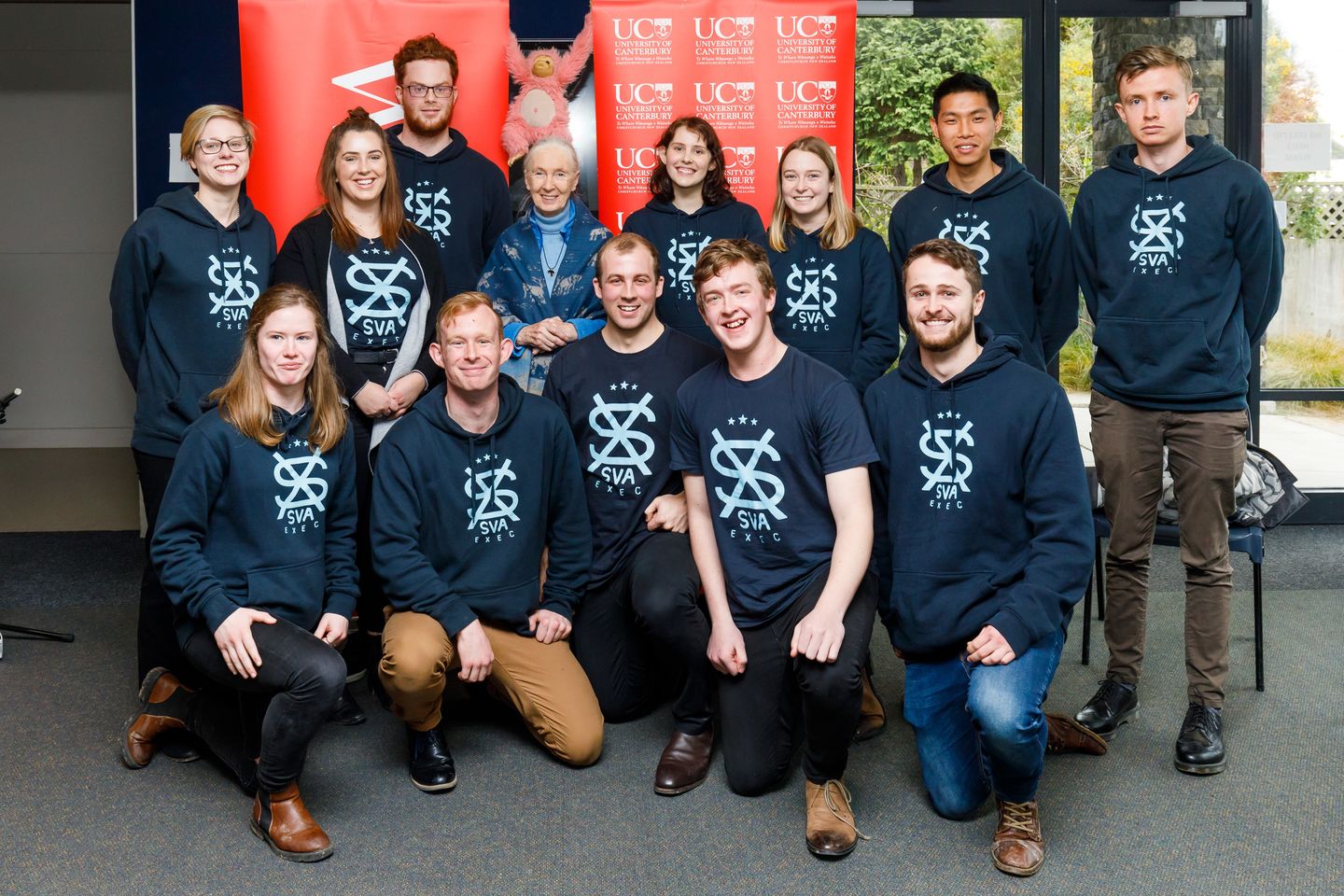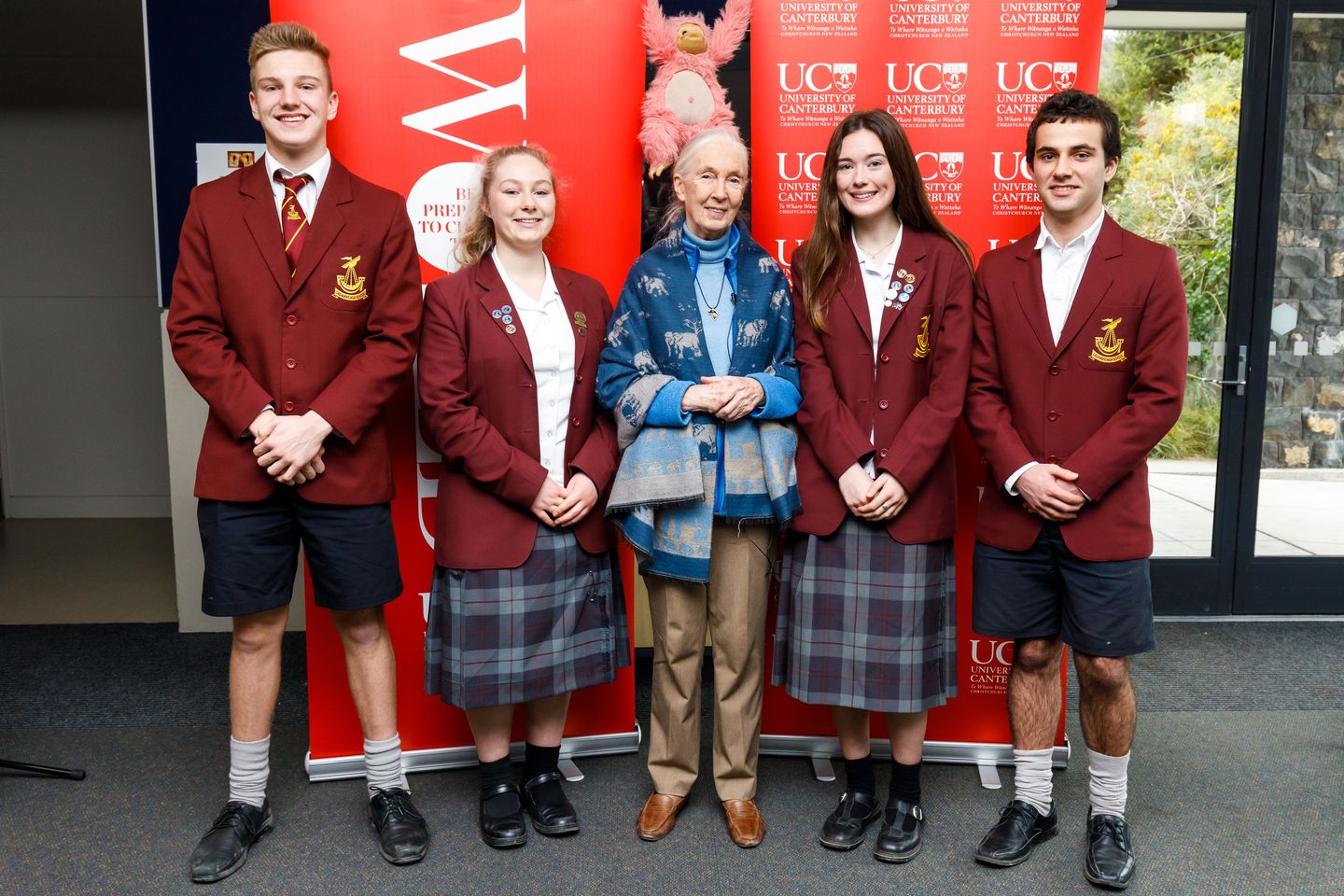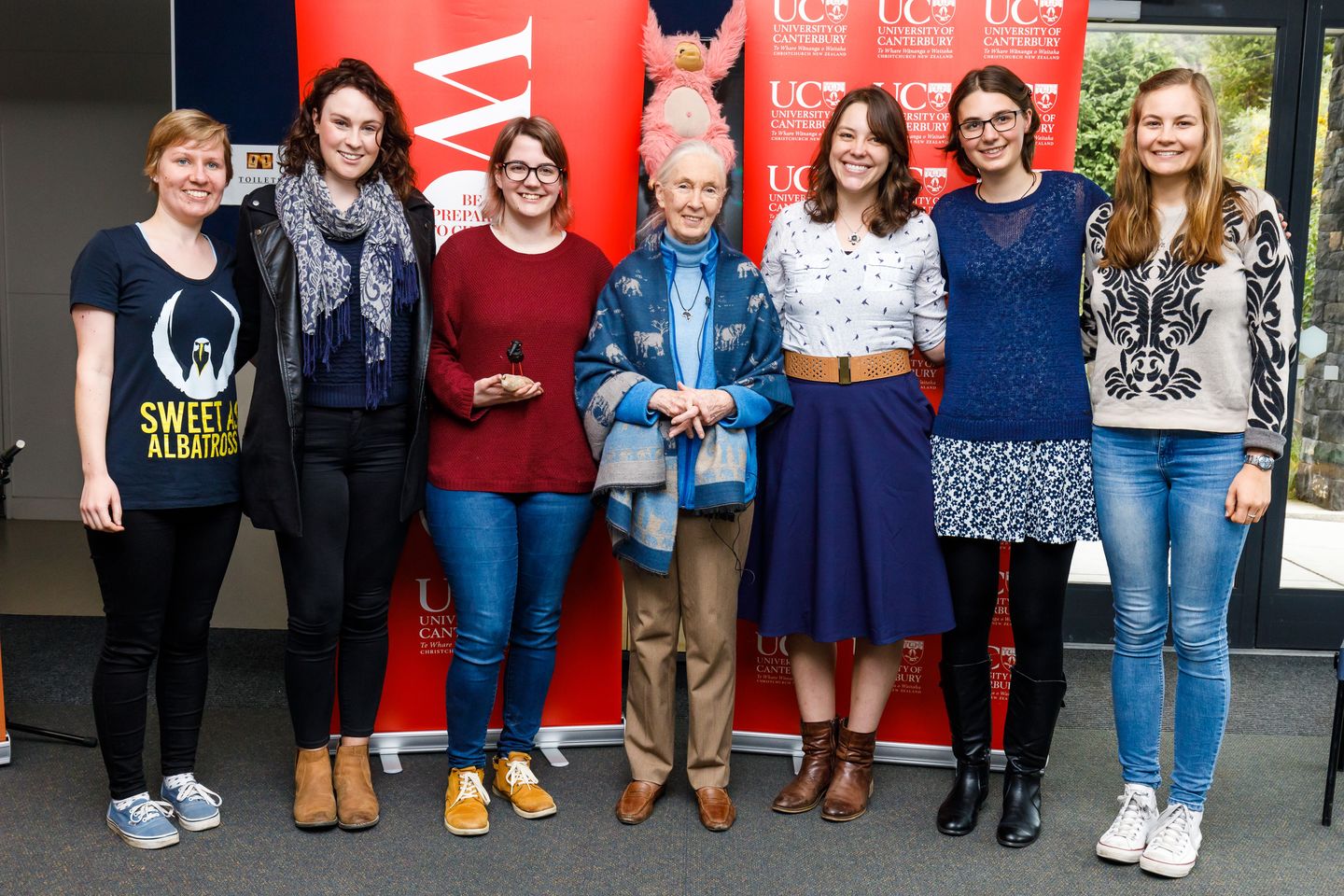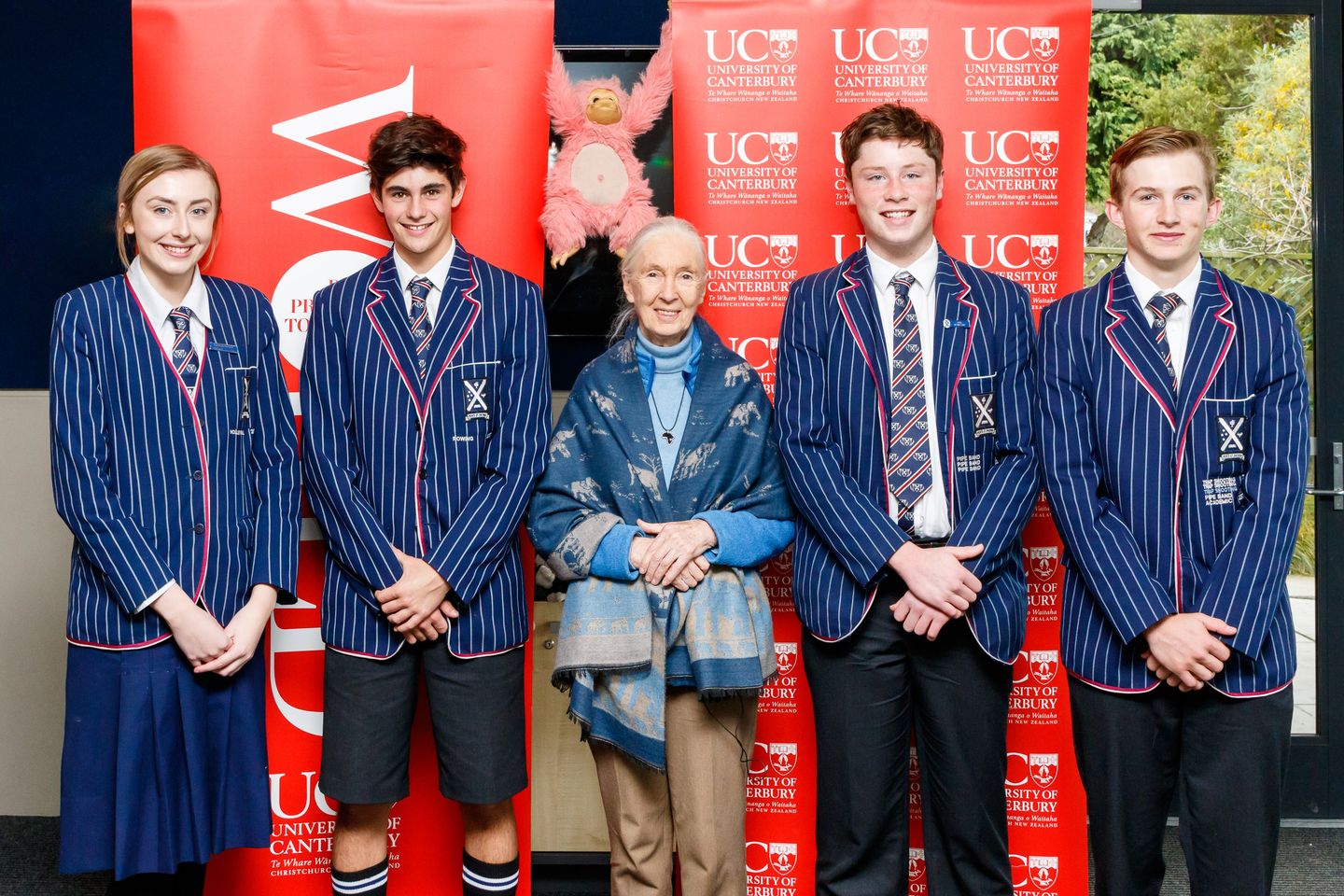 Roots & Shoots at Sumner School
Sumner school students worked hard on Roots & Shoots projects prior to Dr Jane's visit.