Roots & Shoots For Educators & Facilitators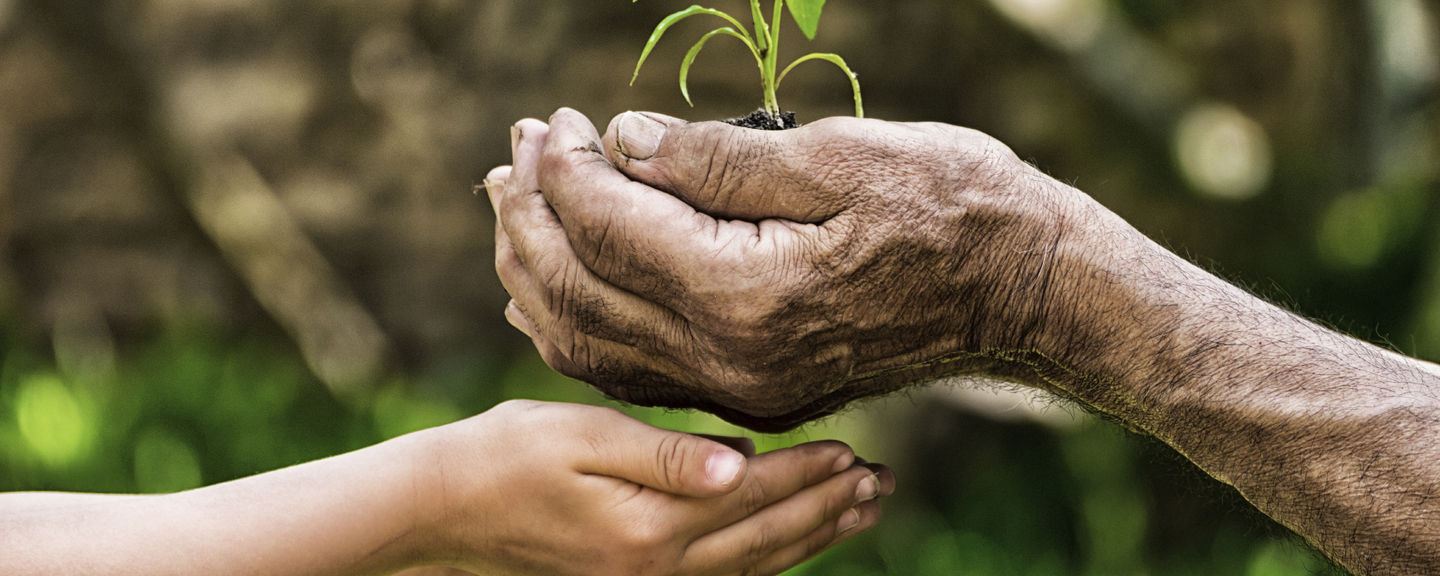 Roots & Shoots provides educators and facilitators with real tools that develop 21st century learning skills, such as critical thinking, problem solving, and a spirit of collaboration. Most importantly, it results in a sense of compassion and commitment to their communities and the world around them.
"All too often we use the curriculum to design our programmes, while [Roots & Shoots] is opening my eyes that it begins with the students and what they see. The curriculum is tied into the service learning project, and because the students started and researched the ideas, they are already engaged and will stay engaged!"
The Roots & Shoots programme aligns with the world-wide Global Citizenship Education movement, Inquiry Learning and Education for Sustainability - highlighted as key in the New Zealand Curriculum. By utilising the programme with students you directly allow them the opportunity to engage with key aspects of the Vision, Values and Principles identified in the Curriculum, with direct links to key competencies and highlighted key areas of learning.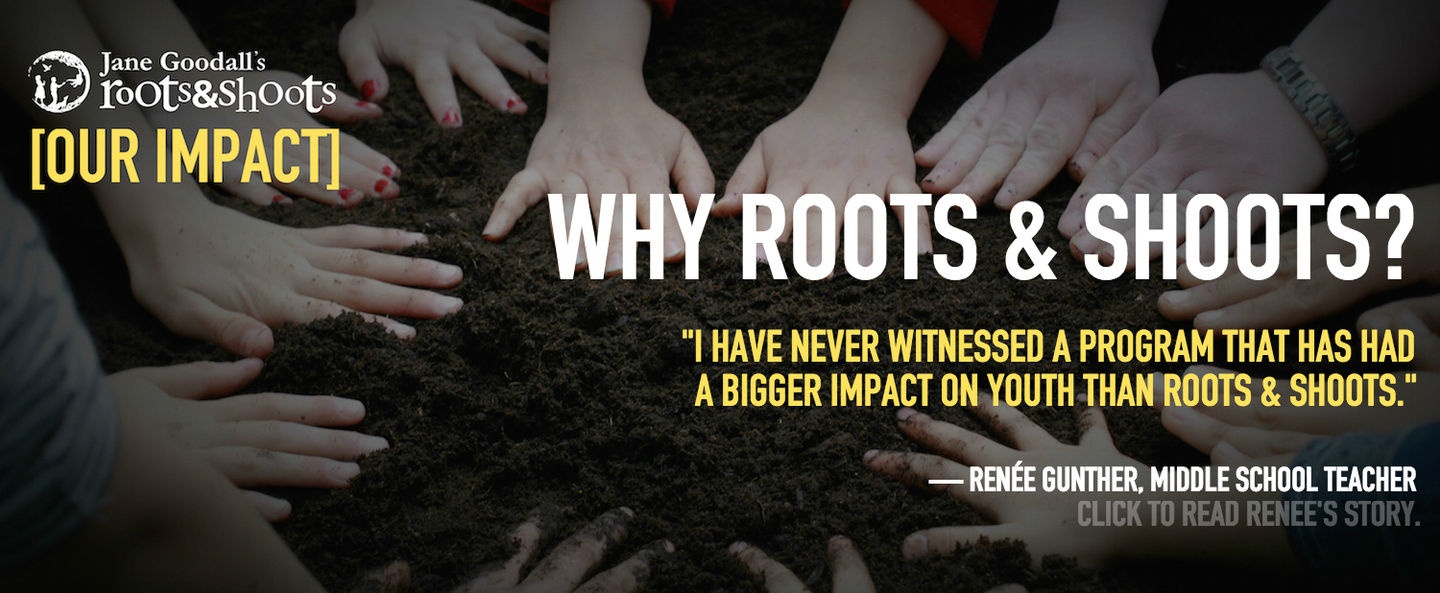 1. We are in more than a 130 countries and counting, and we need you to help us grow!
Roots & Shoots began in 1991 with a group of 12 students in Tanzania who were concerned about their environment. Since then, we have grown to over 150,000 members in more than 130 countries.
2. You get to address real issues.
Roots & Shoots groups carry out locally and globally-based projects in a variety of places all over the world. These groups get to address the issues that they think are relevant in their community. As long as it involves the human community, the animal community, and the environment, it can be a Roots & Shoots project!
3. Our youth blossom into leaders like Jane Goodall.
Roots & Shoots is Dr. Jane's youth-focused organisation. She travels around the world meeting with different groups and sometimes attending their annual leadership conferences. If you grew up aspiring to be Jane Goodall, Roots & Shoots is a great place to start!
4. You'll have the opportunity to get your hands dirty.
(Or not, if that's not your thing.) Roots & Shoots projects have included everything from tree planting, beekeeping, and habitat beautification, to fairs and festivals, education, and community trips. There's something at Roots & Shoots for everyone.
5. Friends with a purpose are the best kind.
Joining a Roots & Shoots group is a great way to meet people in your community that care about the same things you do. You also become part of an international community of youth that want to make a difference - and you strengthen the human population without even trying!
6. We have the tools to teach you how to lead an awesome Roots & Shoots group.
We have developed an online course, a toolkit, and more to help you through the Roots & Shoots process. If you're a teacher, parent, community leader, or even a student, you have the opportunity to be an effective Roots & Shoots leader in your community with our resources.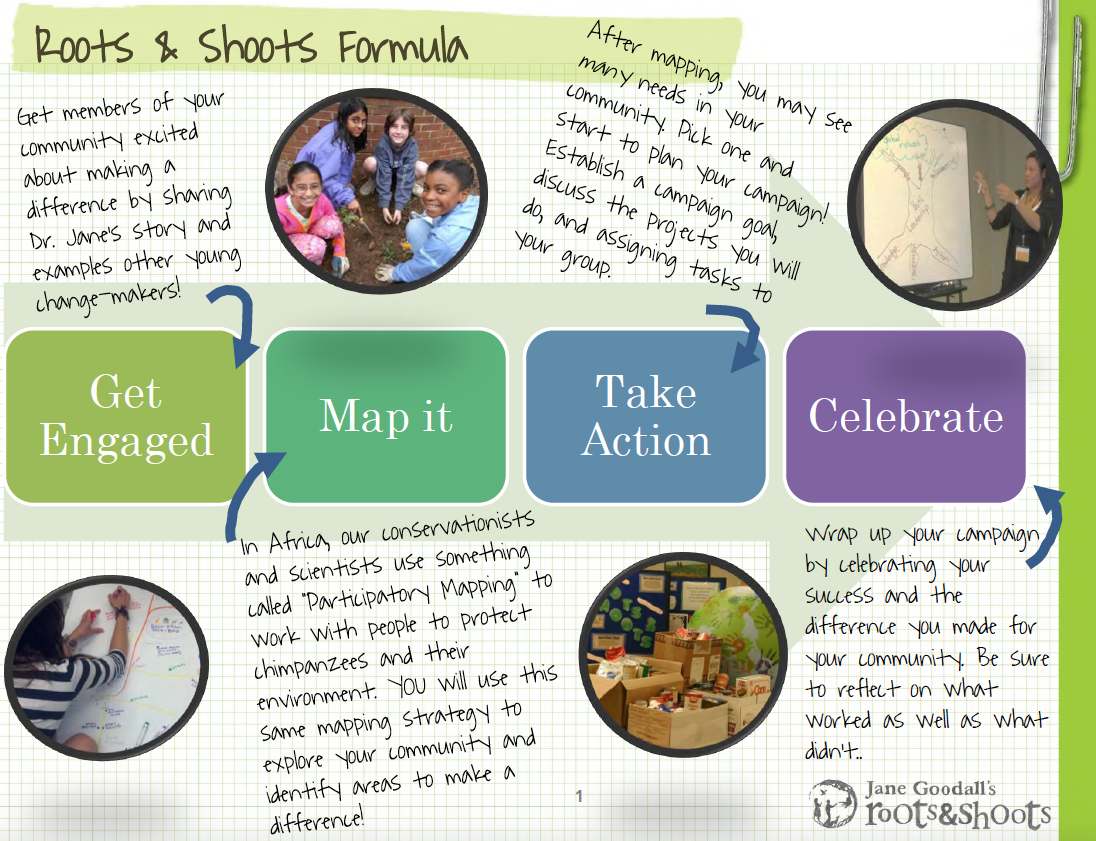 Roots & Shoots in The New Zealand Context
Roots & Shoots & New Zealand Conservation
New Zealand, just as many countries around the globe, has a unique ecosystem. The biodiversity found here is one of the most unique and varied, primarily due to its long isolation from other landmasses. New Zealand has remarkable levels of endemism among plants, birds, amphibians and reptiles. However, in the 700 years since colonisation by humans 50 bird species, three reptiles, three amphibians and at least a dozen invertebrates and ten plants have become extinct. Presently there are 800 threatened species in New Zealand and another 2700 species classified as "at risk" largely due to introduced predator species.
New Zealand has a strong history of conservation legislation and the New Zealand government, through its Department of Conservation, now works to protect what remains of New Zealand's biological heritage. Many organisations now also have the shared goal of enabling New Zealand to be free of introduced predators by 2050.
The issues raised in relation to the issue of invasive species are never straightforward and legitimate arguments can be raised both for and against direct intervention.
JGI's Perspective on Invasive Species Control in Relation to Roots & Shoots Projects
When confronted by a risk to native species caused by introduced predator species all non-lethal options must be considered before a policy of euthanasia against any species is considered. Every species, native or recently introduced, has an inalienable right to life which JGI should be prepared to fearlessly protect.
If a lethal option has to be pursued it should be done in the most humane manner possible in order to minimise the stress and suffering caused to the introduced species both as regards individual animals and the population as a whole.
It will never be appropriate for Roots & Shoots groups to be directly or indirectly involved in directly assisting with any lethal option. Whilst a central requirement of any Roots & Shoots group is to ensure education and information as to the issues raised and the solutions proposed, Roots & Shoots member under the age of 16 should not be asked to raise money directly for such options nor become indirectly involved, such as being involved in the trapping of animals who are to be subject to euthanasia.
Compassion and respect for all living things need to be nurtured, no matter the circumstance.
For any questions relating to this issue or clarification please contact JGI New Zealand.
Contact us for more information
Roots & Shoots & New Zealand Cultural Considerations
As the Roots & Shoots programme develops in Aotearoa, New Zealand in 2017, we will look to further co-create resources with, primarily our Maori Community as Tangata Whenua and Treaty partners but also with cross-cultural support from around the country.
It is non-negotiable that the Roots & Shoots Programme is engaged with in the spirit of inclusion and that all who wish to be involved are facilitated to do so in a way that is uplifting and affirming.
We will also look to enrich the programme with Maori perspectives on their connection, tikanga, kaitiakitanga and view of the interaction between animals, people and the environment.
Please contact the JGI NZ Roots & Shoots Education Coordinator to discuss this resource further.
Contact Roots & Shoots Education Coordinator