THE NEW GOMBE MASITO UGALLA UNESCO BIOSPHERE RESERVE: 3 REASONS WE'RE EXCITED
Good For All News - SERIOUSLY GOOD FOR ALL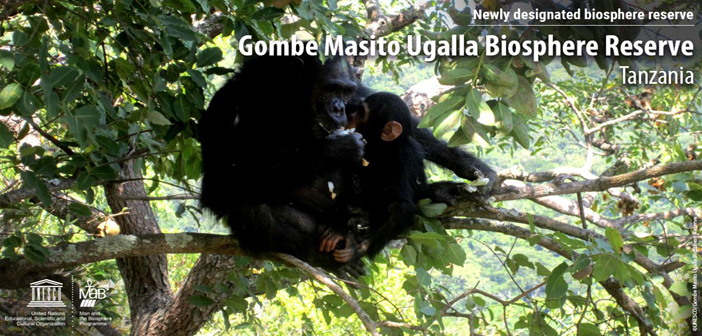 BY SHAWN SWEENEY ON JULY 27, 2018
For nearly six decades, the area of Western Tanzania surrounding Gombe National Park has been home base for much of Dr. Goodall's research and the work of the Jane Goodall Institute. This work has always sought to build community and integrate conservation with the needs of local people. This week, this region, known to the Institute as the Gombe Masito Ugalla ecosystem was designated as an official Biosphere Reserve by the United Nations Science and Cultural Organisation (UNESCO) along with 23 other sites around the world.
According to UNESCO these reserves reconcile biodiversity conservation with human activity through the use of sustainable natural resources. This designation is the first international recognition of Gombe since the government of Tanzania gave national park status to what is now Gombe Stream National Park in 1968 and adds yet another wonderful connection to the collaboration between the Jane Goodall Institute and the United Nations.
Dr. Jane Goodall, DBE, founder of the Jane Goodall Institute, and United Nations Messenger of Peace remarked about the news saying:
"It is wonderful news. I hope that it will lead to more recognition of a truly unique area that is home to almost all of Tanzania's remaining chimpanzee population as well as for many other animals and their habitats. Hopefully, the added recognition of its importance will attract more funding to improve conservation efforts, and to improve the lives of local communities, and thus create new partners in conservation.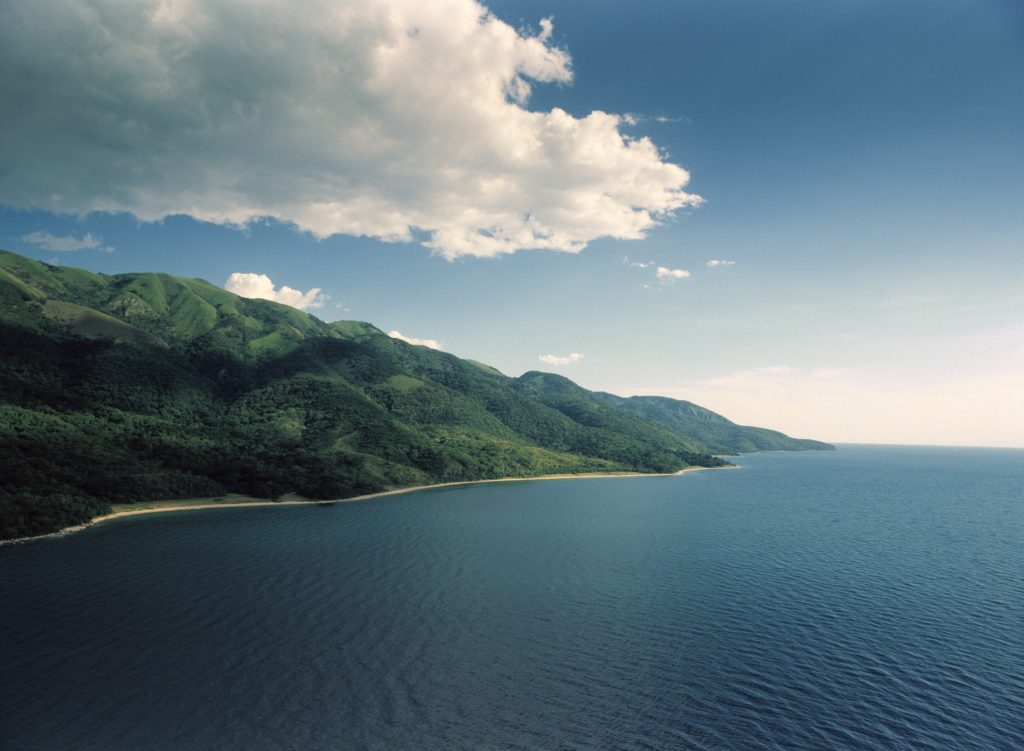 We join with Dr. Goodall in our excitement about the announcement and here are a few reasons why:
IT RECOGNISES THE NEARLY THREE DECADES OF COMMUNITY-CENTERED CONSERVATION WORK THAT HAS ALREADY BEEN GOING ON THERE.
A site that has been crucial for chimpanzee conservation for almost six decades, Gombe has been protected by a network of partners led by the Jane Goodall Institute through the organisation's hallmark style of community-centred conservation which began in the region nearly thirty years ago. "Conserving the biodiversity and the management of natural resources in these ecosystems is a prerequisite for sustainable development," declared UNESCO Director-General Audrey Azoulay. Through collaboration with 74 villages surrounding Gombe National Park, the Institute's programmes have advanced habitat and species conservation through land-use planning, participatory forest management, livelihoods supported by the sustainable use of natural resources, environmental education, and public awareness campaigns.
SCIENCE IS AN IMPORTANT PART OF EARNING THE DESIGNATION.
While the naming of a Biosphere Reserve is based on the region's integration of sustainable natural resource use; it is also informed by science and traditional knowledge. Ms. Azoulay continues, "They [Biosphere Reserves] facilitate the sharing of knowledge, promote the interaction between science and society and help bring concrete improvements to the lives of local populations."
It has been nearly sixty years since Dr. Goodall began her pioneering study of the wild chimpanzees of Gombe Stream National Park, research that continues to this day. This research has taught us so much about our closest relative in the animal kingdom, as well as the habitat they rely on and other species living alongside chimpanzees in Gombe's dense forests. It continues to do so through generations of scientists who have followed in Dr. Goodall's footsteps and who have helped inform the naming of Gombe as a biosphere reserve.
Evolving from Dr. Goodall's research, the Institute's conservation science research approach has also played an important role in informing species conservation and sustainable development in the region. Communities and their non-governmental organisation partners have been able to guide and improve conservation efforts through land-use planning enabled by traditional knowledge from community leaders, high-resolution satellite imagery, and crowd-sourced forest monitoring communities.
THERE'S GREAT POTENTIAL FOR EXPANDING
Regarding further opportunities that the new designation will provide to the region, its habitat, and biodiversity, Dr. Goodall continued, "I hope too that we shall be able to introduce the Jane Goodall Institute's environmental and humanitarian programme for young people, Roots & Shoots, into all the schools within the Reserve." The Roots & Shoots program has already spread across Tanzania, and in fact to nearly 100 countries around the globe. The new designation for the region will help create even more opportunities to involve young people in taking actions for people, animals and the environment they share.
Every year, UNESCO's Man and Biosphere Programme adds new sites. The Jane Goodall Institute Global Board and network of chapters are very grateful to UNESCO and the government of Tanzania for this important recognition of the Gombe Masito Ugalla Biosphere Reserve and look forward to continuing efforts to protect this important ecosystem and the species that inhabit it.