Global Goals Into The Classroom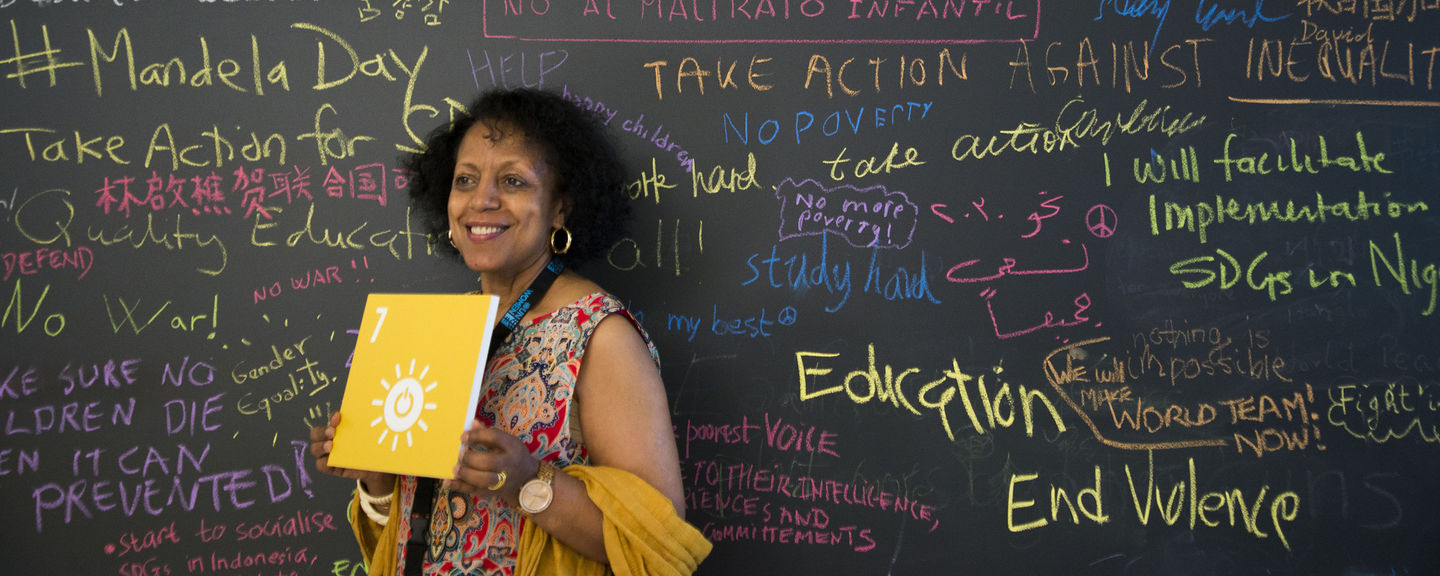 Through the Global Goals and Roots & Shoots classroms and students can come alive with energy and impacts.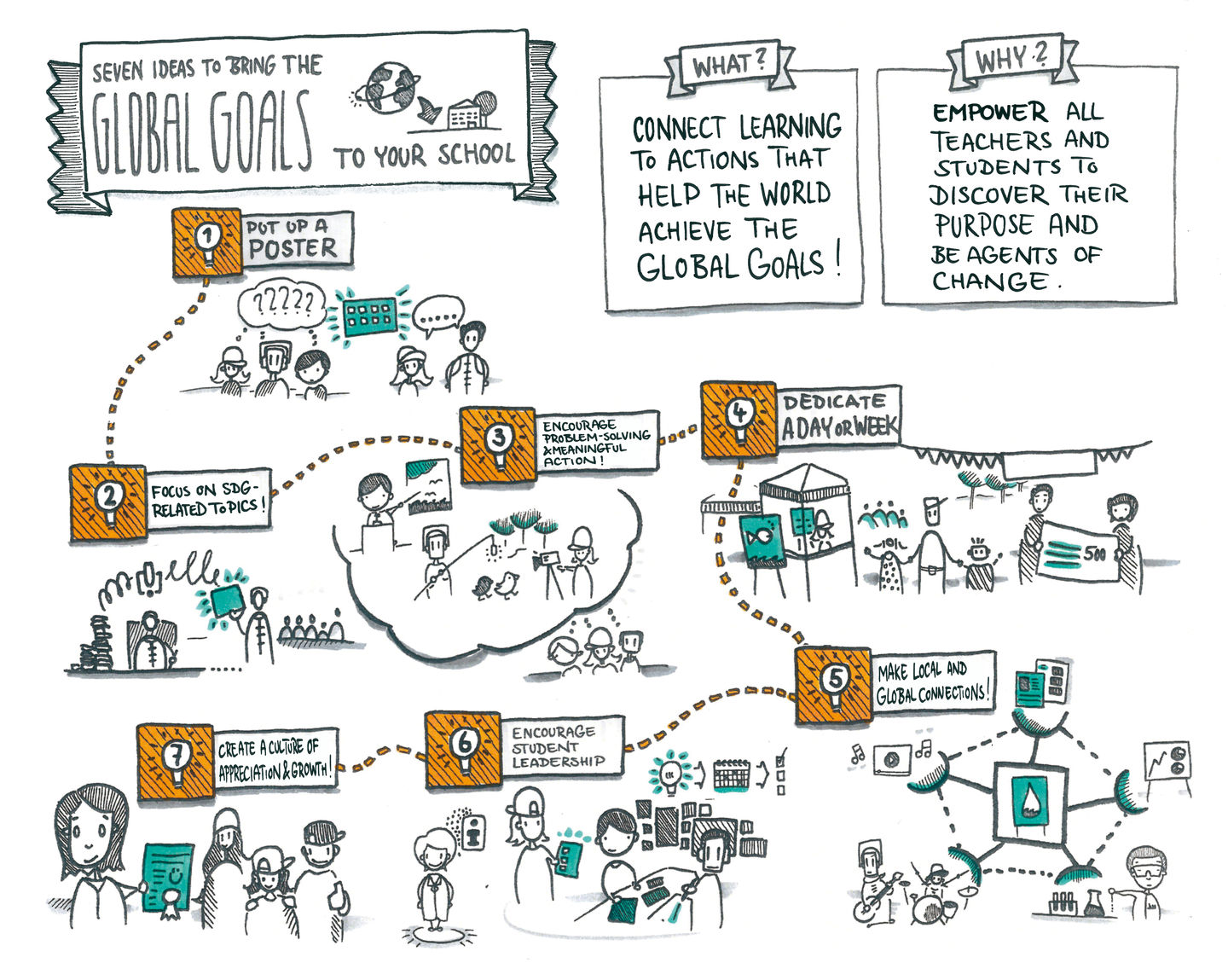 1. PUT UP A POSTER of the Global Goals in your classrooms. Inform your students and fellow teachers and discuss the goals.
2. FOCUS ON SDG-RELATED TOPICS in your classes. Research poverty, climate change and peace.
3. ENCOURAGE PROBLEM-SOLVING AND MEANINGFUL ACTION! Add a new focus to your teaching units: ACTION! What can be done? And how can we do it? Your students will experience self-efficacy! - Plan a Roots & Shoots action project!
4. DEDICATE A DAY OR WEEK to the Global Goals: Are you looking for a theme for the school fair? Or planning a Week of Project-Based Learning? The Global Goals are an inspiring theme and you can get your whole school on board.
5. MAKE LOCAL AND GLOBAL CONNECTIONS! Through a Roots & Shoots action project - Research the chemistry and construction of water filters, develop an action plan, write a proposal for funding, create a convincing video: all subjects contribute. Also, connect with experts for advice! And reach out to students in other countries via videoconferencing. Your students will love to be connected and will understand how collaboration works.
6. ENCOURAGE STUDENT LEADERSHIP! Let your students be in charge. Help them find the support they need. Be brave! Your students will be the experts, you will be their assistant.
7. CREATE A CULTURE OF APPRECIATION AND GROWTH! Everything your students do towards achieving the Global Goals is going to be worth encouraging feedback!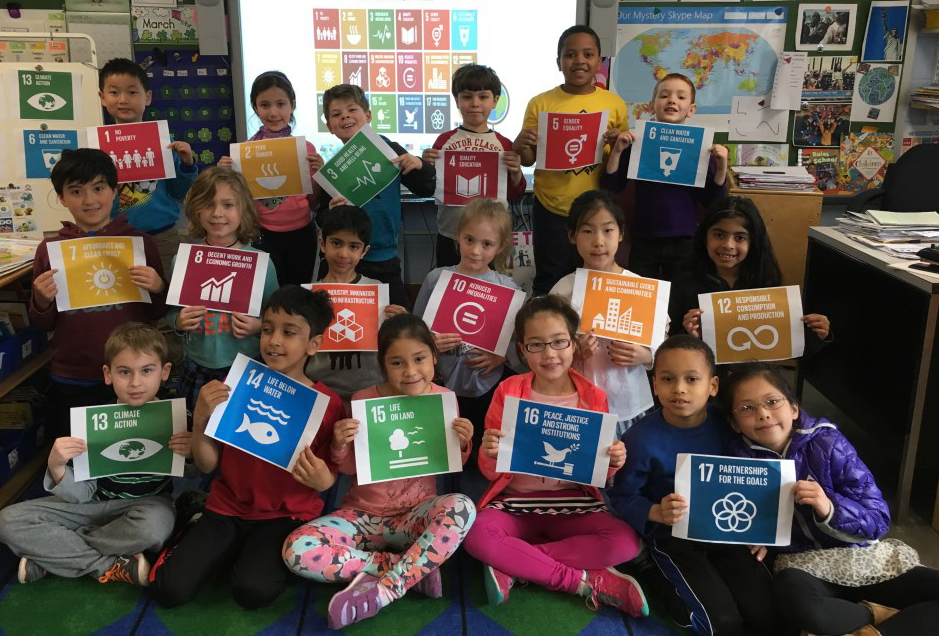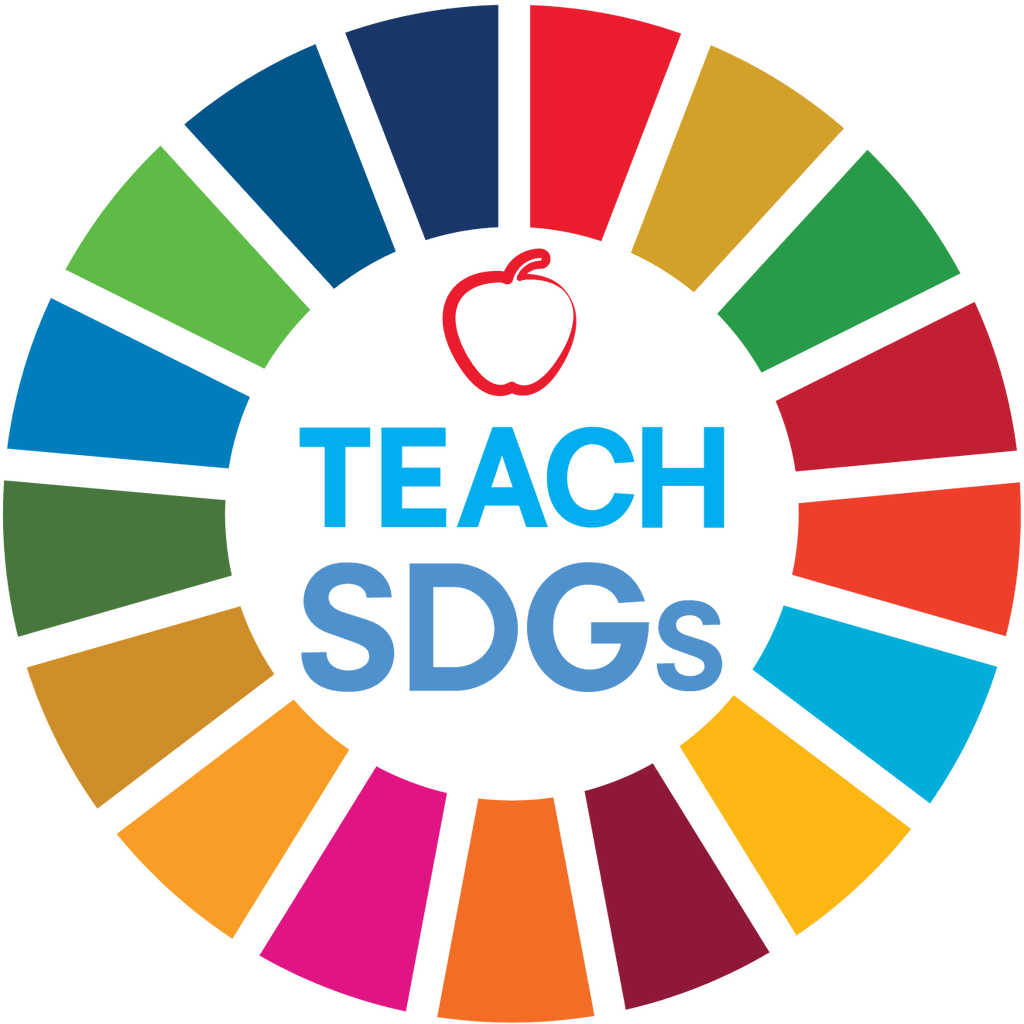 Global Goals At Your School
Your school and classroom can help us all achieve the Global Goals, and at the same time provide valuable lessons for a lifetime by:
Making easy changes ... Such as littler-less lunches, or a recycling at school
Focusing on a change that is inspired by your students ... By undertaking a Roots & Shoots change project
Create a change project focused on this Global Goal via Roots & Shoots
"Go Goals" is the SDG board game for children.
The game aims to help teach children around the world about the Sustainable Development Goals in a simple and child-friendly way.
Download and print the:
Game kit - With rules, cut out dice, players tokens and information
Game questions - Get to know about the SDG's