Roots & Shoots Christchurch Secondary Gathering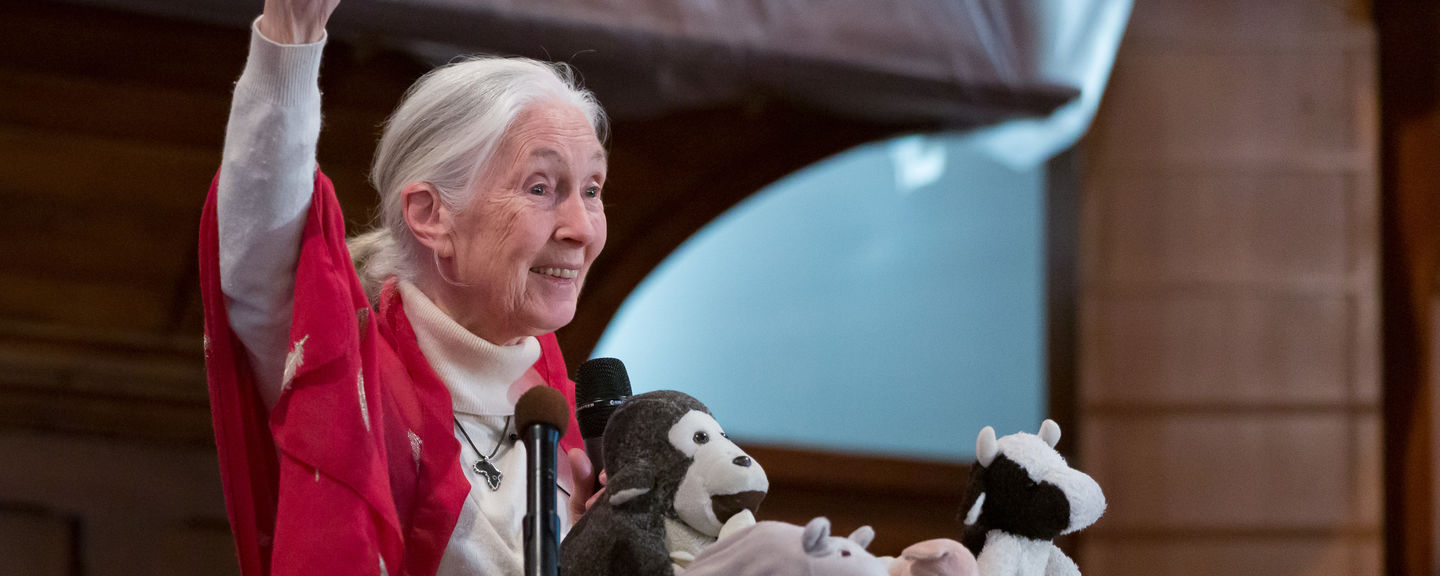 Roots & Shoots Christchurch Secondary Gathering
Dr. Jane Goodall shared stories from her life and work and inspired Rangi Ruru Girls' School's community whilst in Christchurch.
Dr Jane took part in a workshop with students from Rangi Ruru, Cashmere High School, Christ's College, Canterbury, Haeata Community Campus, Hagley College, St Andrew's College, School Strike 4 Climate NZ, Enviroschools, the University of Canterbury, and the Student Volunteer Army. All passionate about taking action for animals, people, and the planet.

Rangi Ruru named a biology lab in honour of Dr Jane and she planted a tree to signify the occasion and the school's dedication to sustainability, being globally mindful and locally active, including their amazing Roots & Shoots sustainability initiatives, making a difference within and beyond their school community.