Philanthropy NZ Event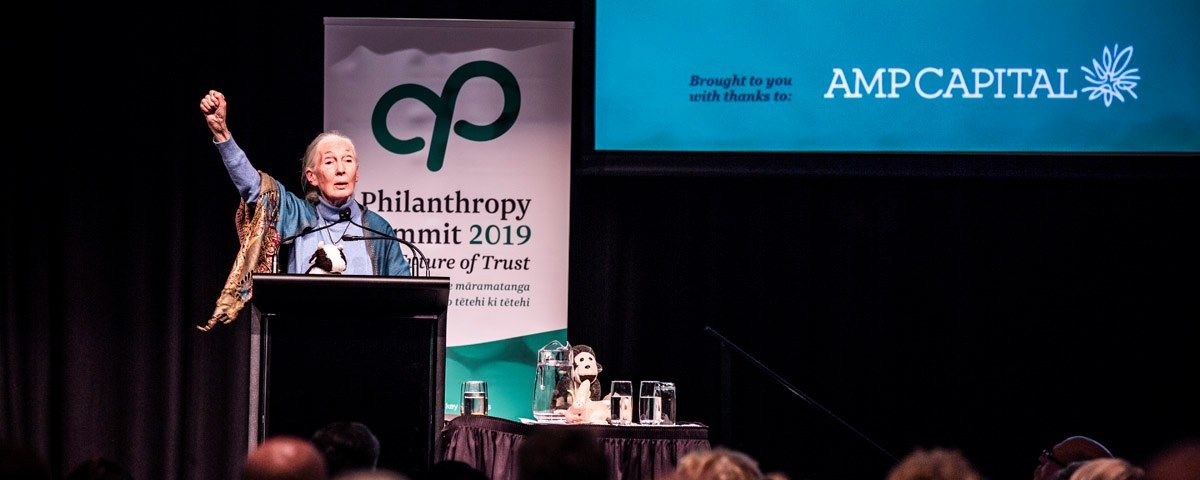 Philanthropy New Zealand Conference
Dr. Goodall provided a keynote address to the Philanthropy New Zealand conference.
She spoke about the importance of philanthropy in conservation work, the work of the Jane Goodall Institute globally and in New Zealand.
She reminded all that every individual matters. every individual has a role to play. Every individual makes a difference. And philanthropist can make a huge difference for the prosperity for animals, people and our planet via their support of impactful initiatives.
Her message was a call to action for New Zealand funders.
Only if we understand can we care. Only if we care will we help. Only if we help shall they be saved.