Shop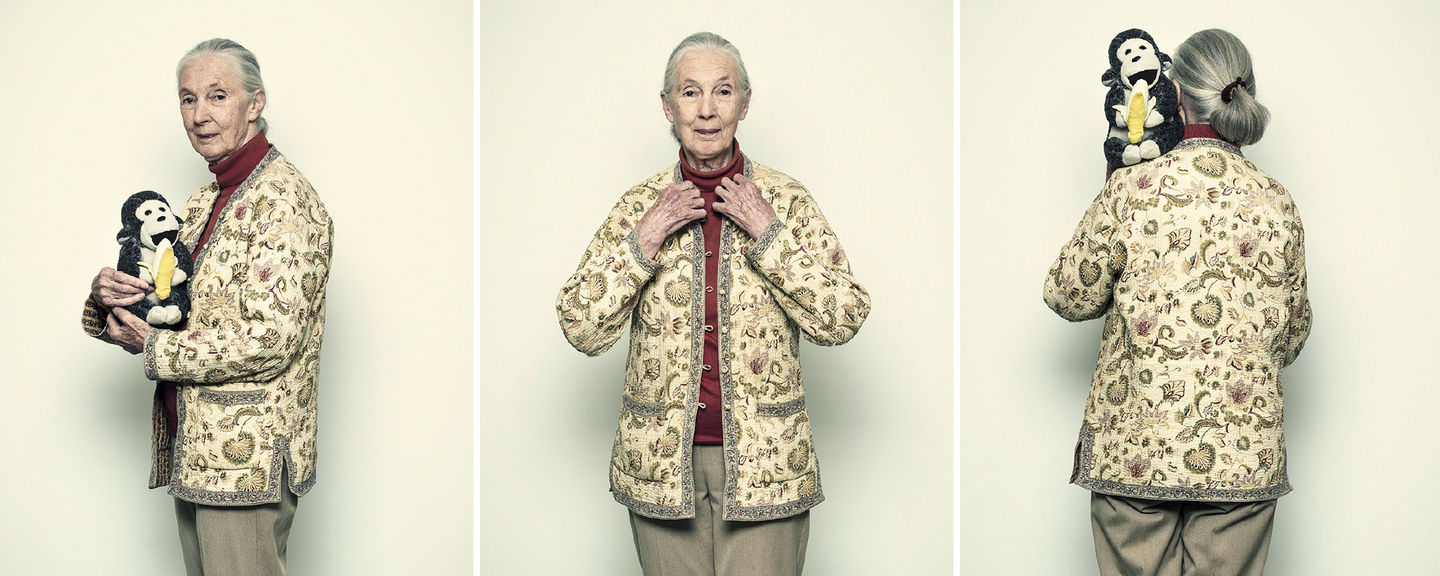 Rock a JGINZ T, snuggle up with your own Mr H, support communities and look fabulous with our Ugandan beads or be inspired by some words straight from Dr Jane ... whatever takes your fancy, supports JGI!
FESTIVE SEASON SALE!!
FOR A LIMITED TIME UP TO 50% OFF
Please be patient for our shopping cart to load and all will be revealed!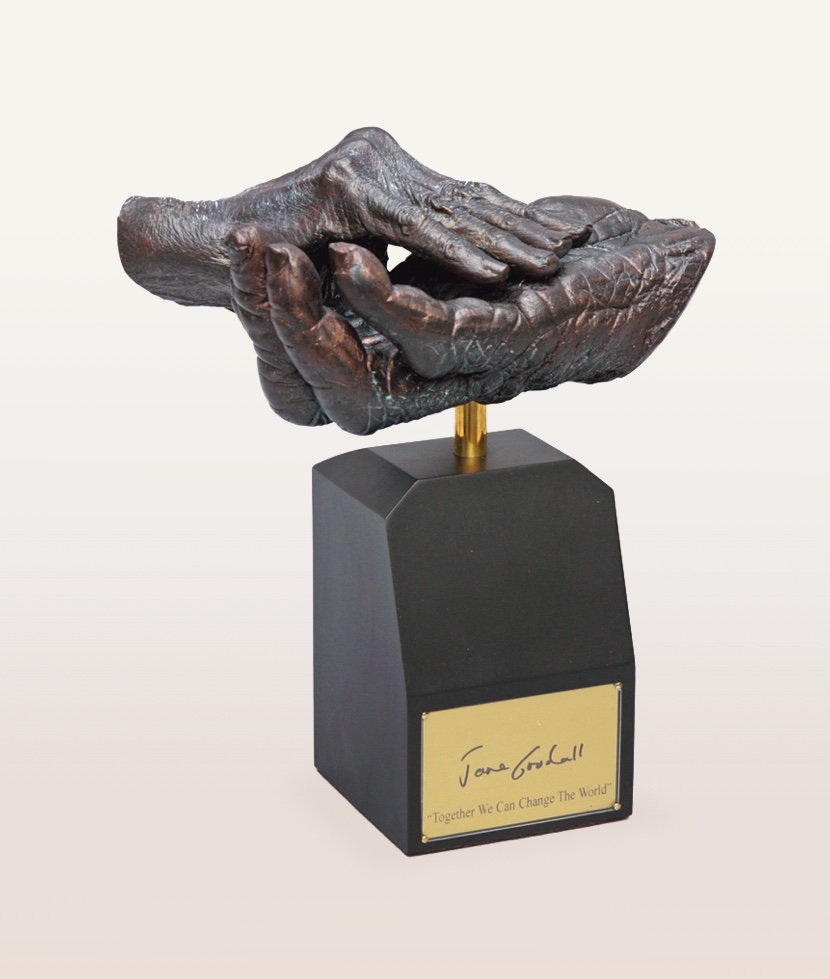 Limited Edition - Jane Goodall and Chimpanzee "Hand-in-Hand" Life Cast on Base
Limited to 200 personally hand-signed by Dr. Jane Goodall, and individually numbered this is a life-cast taken of Dr. Goodall holding the hand of a chimpanzee.
Made of bronze-finished resin, the clasping hands sit on a brass stand which rises from a custom-designed resin base.
"Together We Can Change The World" is inscribed on the front plaque beneath her signature. The back plaque is inscribed with an informational legend and the edition total of 200, and each piece will be individually hand-numbered until the edition is sold-out.
This project was conceived by award winning visual effects artist and creative art director (best known for his work on the Lord of the Rings movies) Gino Acevedo to honor Jane Goodall's life work and to help fund her institute. - As such 50% of the proceeds go to JGI.
Includes an individually numbered Certificate of Authenticity, hand-signed by artist Gino Acevedo and Bone Clones, Inc. Managing Director David Kronen.
Buy Now