Roots & Shoots National Youth Leadership Council

NYLC are the youth voice of R&S New Zealand dedicated to making positive change happen for people, animals, and the environment. Leaders set to learn, grow, and collaborate on campaigns that make the world a better place.
Our Roots & Shoots National Youth Leadership Council (NYLC) is made up of a passionate group of young people from around New Zealand who are dedicated to making positive change happen for people, animals, and the environment.
JGI NZ NYLC members have the opportunity to be part of a network of likeminded young people working together to address the issues that they're most passionate about. In this role they represent Roots & Shoots, develop and implement campaigns and resources, meet regularly with other Youth Leaders, connect with students and the wider community, develop professional skills and networks, attend and organise events, and participate in key global campaigns. The NYLC is designed to be driven by young people!
Our applications to join the JGI NZ National Youth Leadership Council are now open for 2018.
If you are keen to join us and get involved, are 18-24 years old and resident in New Zealand - Apply now!
Apply to Join the NYLC
Meet The National Leadership Council for 2018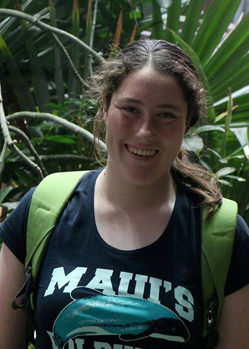 Libby - 19, Auckland
For as long as I can remember, I have been passionate about the environment and all the creatures that share this world with us. For almost as long, I have admired the work of Dr Jane and everything that she has done not only for our beautiful planet, the chimps of Gombe and for local people but for women in science. Dr Jane shows all of us that with a passion, you can change the world. She really is an inspiration. I am so excited to be a part of JGI NZ and the NYLC as I believe this will be a great opportunity to expand my environmental platform, provide many new opportunities for leadership and learning and most importantly, to make a difference. I can leave my school and community more environmentally friendly than I found it, then that would mean a lot to me. Via the NYLC, I hope to inspire other young people in my community through spending time and giving back to them, the schools and places that have done so much for me. I hope to go further with new projects than I have ever gone before, learn more about leadership and science and to collaborate with other passionate people. Being part of JGI is a once and a lifetime opportunity and I intend to do everything to use this as a tool to create positive change!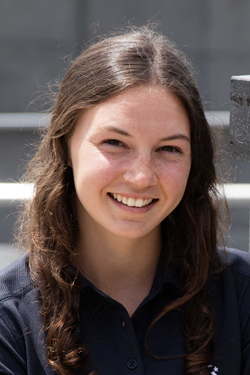 Rachel - 21, Auckland
I am passionate about inspiring people and collaborating with others to work on the shared goal of improving our environment for the next generation. Young people have great creativity and vision which is often not bounded by policies and regulations. This means that the intentions of young people are true and ambitious. Young people have power especially when we work together. I believe that working together is the key to making long lasting positive environmental change. When we work together we gain strength and skills. It is important that we work towards creating a world which has less exploitation and more of living within our means. We do this by conserving our land and our animals, so the ecological balance of the area is maintained.
Nila - 19, Palmerston North
As Dr Jane herself has said: "Every individual matters. Every individual has a role to play. Every individual makes a difference." I believe that the world's most pressing problems can only be addressed by the cumulative change of attitude and behaviour of individuals working together in communities. Community engagement, youth leadership and helping those that cannot so easily help themselves are all causes that I feel a strong connection to. And hence it is with passion, pleasure and pride that I strive to share these values, and fully embrace them myself, through the NYLC and national Roots & Shoots programme.
JGI NZ NYLC Campaign Project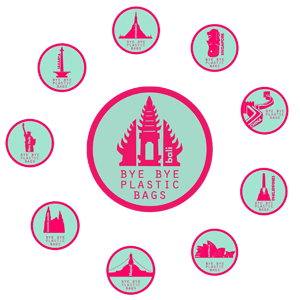 Bye Bye Plastic Bags
Bye Bye Plastic Bags is a social initiative driven by youth to get the people to say no to plastic bags. Started in Bali it is now a global campaign and New Zealanders can get involved via the JGI NZ NYLC.
Find out more about the Bye Bye Plastic Bag Campaign