Merchandise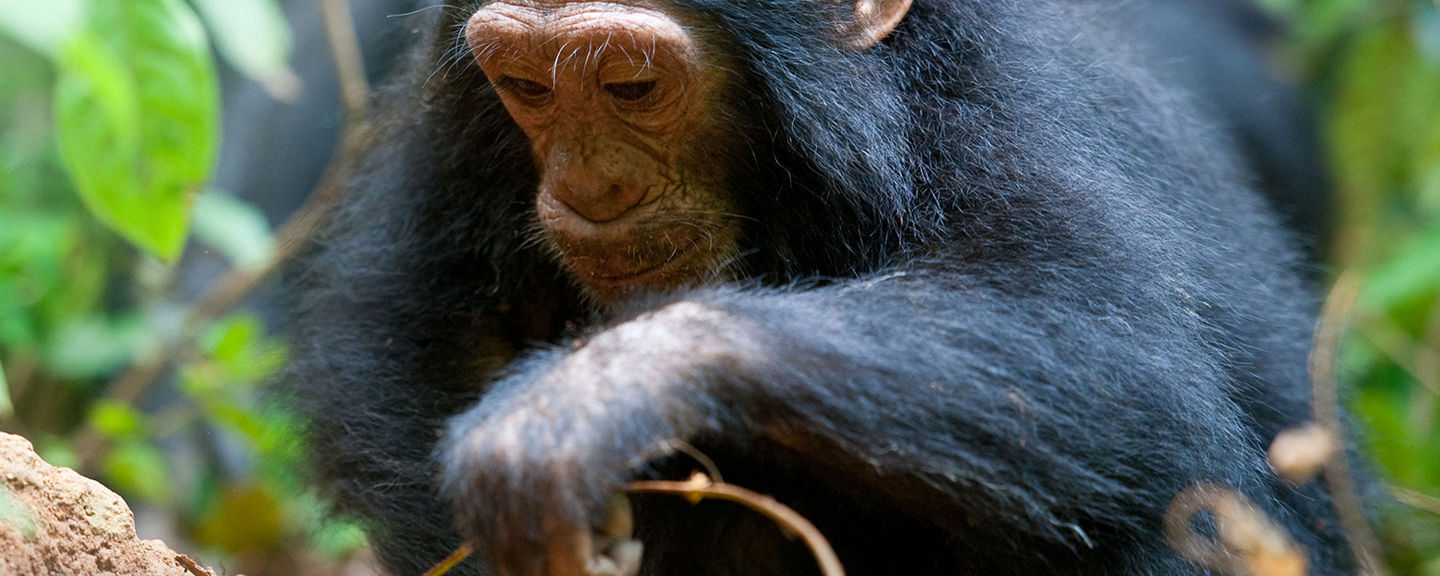 "What you do makes a difference, and you have to decide what kind of a difference you want to make." —Jane Goodall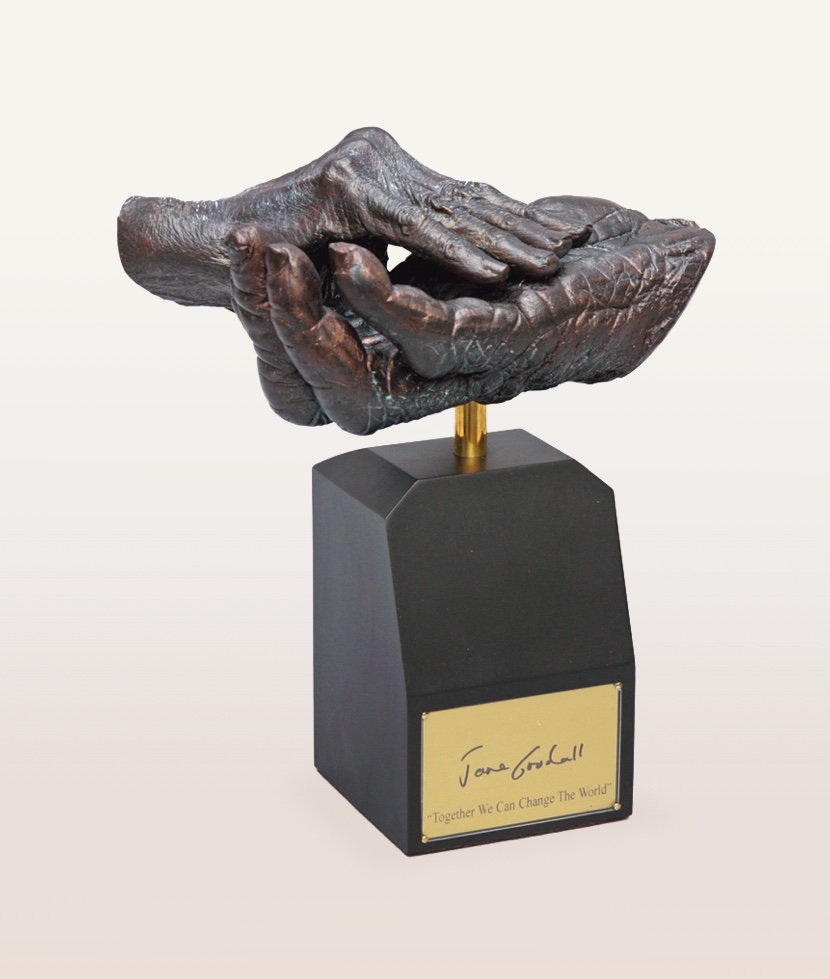 Limited Edition - Jane Goodall and Chimpanzee "Hand-in-Hand" Life Cast on Base
Limited to 200 personally hand-signed by Dr. Jane Goodall, and individually numbered this is a life-cast taken of Dr. Goodall holding the hand of a chimpanzee.
Made of bronze-finished resin, the clasping hands sit on a brass stand which rises from a custom-designed resin base.
"Together We Can Change The World" is inscribed on the front plaque beneath her signature. The back plaque is inscribed with an informational legend and the edition total of 200, and each piece will be individually hand-numbered until the edition is sold-out.
This project was conceived by award winning visual effects artist and creative art director (best known for his work on the Lord of the Rings movies) Gino Acevedo to honor Jane Goodall's life work and to help fund her institute. - As such 50% of the proceeds go to JGI.
Includes an individually numbered Certificate of Authenticity, hand-signed by artist Gino Acevedo and Bone Clones, Inc. Managing Director David Kronen.
Buy Now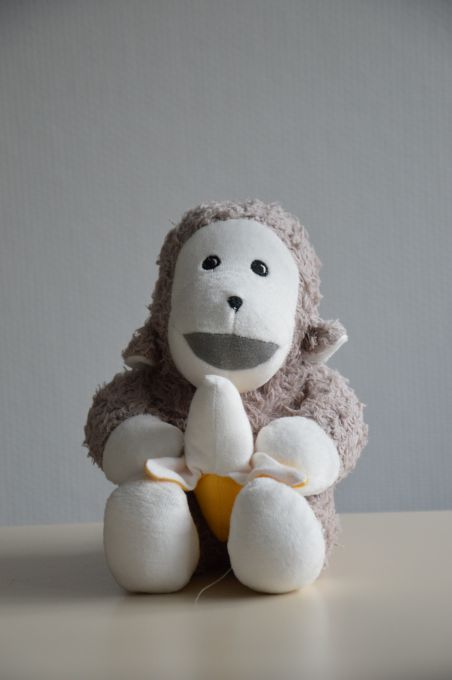 Carry on Dr. Jane's message of peace and hope with your very own Mr. H Junior plush toy.
Mr. H, the plush monkey carried by Dr. Jane around the world, needs your help! He was given to Dr. Jane in 1996 and has since been to over 50 countries and has been touched by 2 million people -- and he is tired! Carry on Dr. Jane's message of peace and hope with your very own Mr. H Junior plush toy.
Mr. H. Junior measures 7.5" tall by 4" wide. He is soft and has his very own banana, just like Mr. H Senior! Handcrafted with organic cotton in Egypt - no child labor involved. For Ages 3 and up. Each Mr. H Junior is hand made and therefore unique. Individual plush toys may vary from the picture shown here.
To purchase Mr H Junior please contact us.
Contact us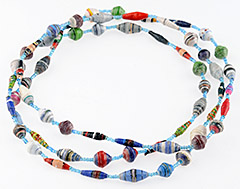 At JGI NZ we raise money to fund women's projects to create income. Not only does this stop women from engaging in practices such as unsustainable farming or firewood collection and sale (deforestation), it also gives them a higher income which they can spend on educating their children. This is critical in breaking the cycle of poverty. When women are educated and have an income source they tend to have fewer children, which means women are better able to provide for their families and the environmental impacts are lower.
To purchase a bead necklace or bracelet made by African women, please contact us.
Contact us