Bye Bye Plastic Bags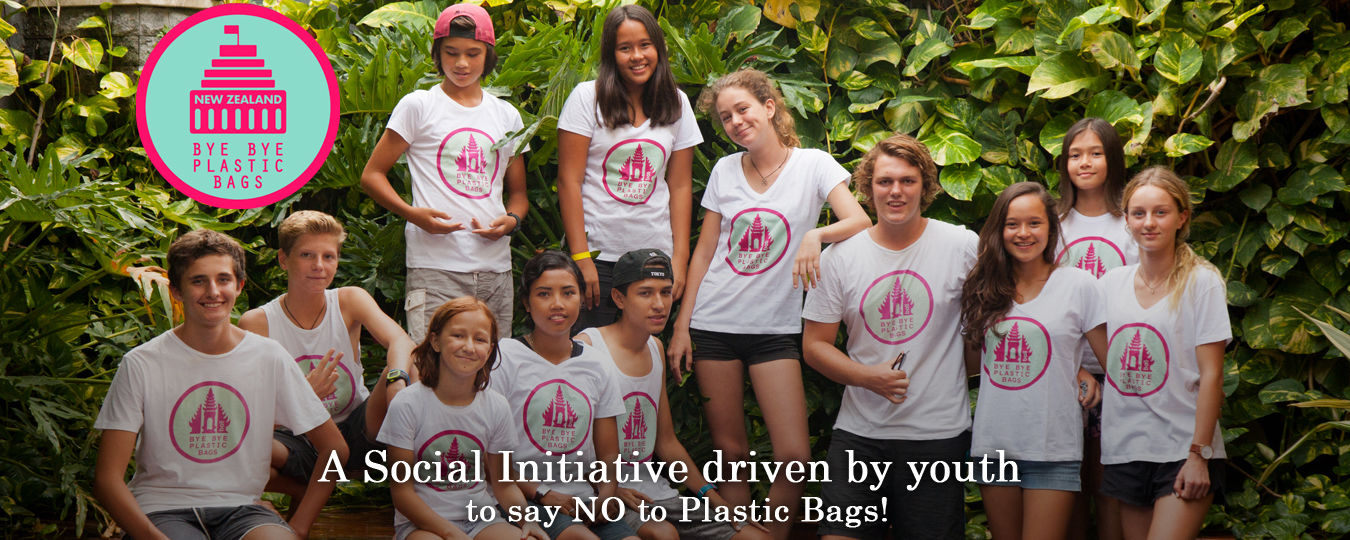 **BAN THE BAG**
In partnership with Greenpeace NZ, and with the co-support of Dr Goodall, the Right Honourable Helen Clark, local councils, corporations, non-governmental and community organisations and individual New Zealanders, JGINZ is asking the New Zealand government to make regulatory change to ban single-use plastic bags.
View Dr Goodall's Thoughts on Plastic bags & NZ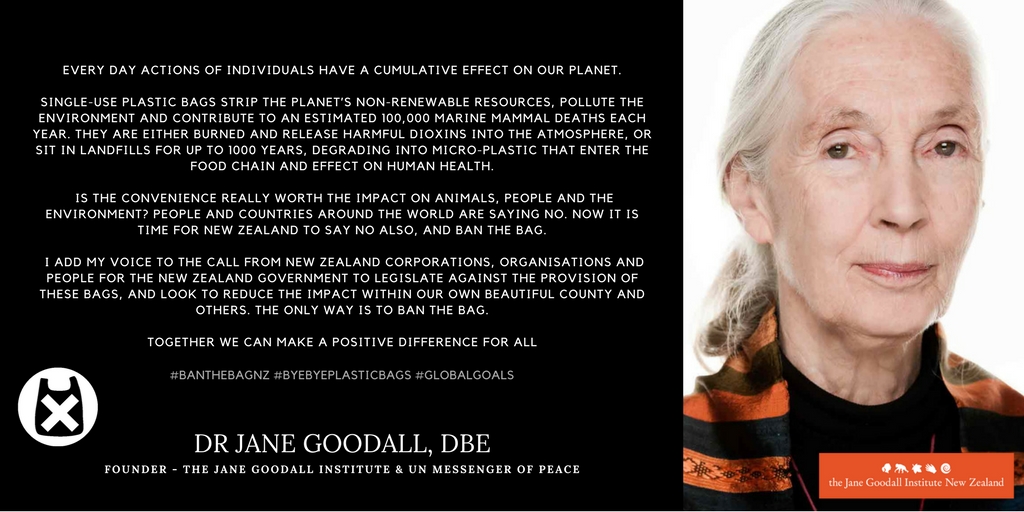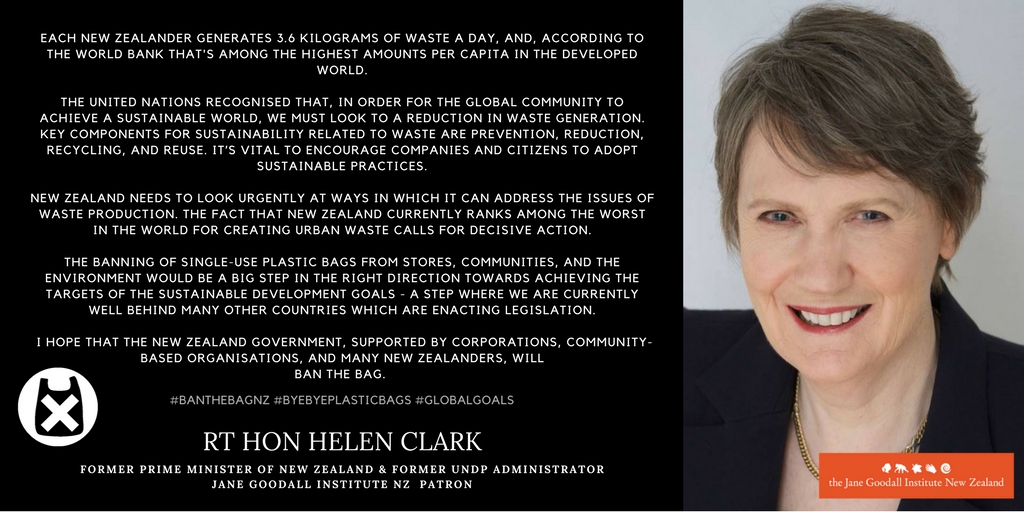 Plastic bags are produced from non-renewable resources, are essentially indestructible, and yet they're used and thrown away with reckless abandon. Most end up in the ocean, where they pollute the water and harm marine life; the rest are burned, where they release harmful dioxins into the atmosphere or sit in landfills where it can take up to 1000 years to degrade.
Plastic bags in the marine environment contribute to an estimated 100,000 marine mammal deaths per year. They create a risk of entanglement and turtles and whales have been found to eat them. Plastic bags are also problematic for humans as, over time in the marine environment, they degrade into micro-plastic which attract persistent organic pollutants and enter the food-chain once they have been consumed by fish.
New Zealanders use around 1.6 billion single-use plastic bags every year. These plastic bags are used on average for less than 12 minutes - Is the convenience really worth the impact on environmental resources and life of a marine creature?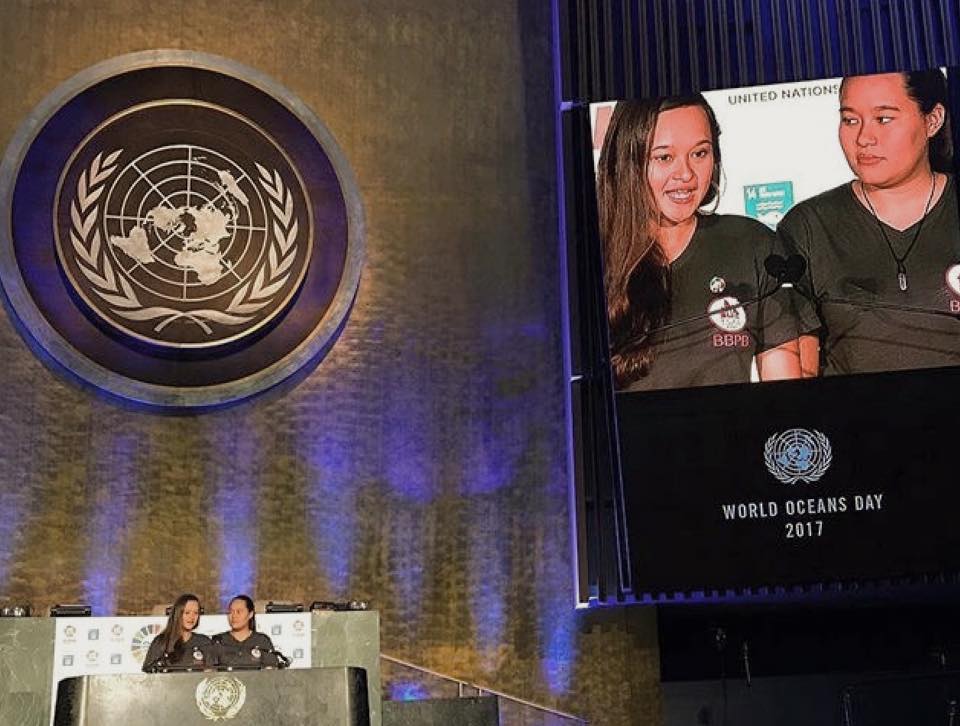 Bye Bye Plastic Bags is a social initiative driven by youth to get the people to say no to plastic bags. Founders and sisters, Melati (15) and Isabel (13) Wijsen started Bye Bye Plastic Bags 3 years ago when they were inspired by a lesson in class about significant people like Nelson Mandela, Lady Diana, Mahatma Ghandi. They went home that day and thought "What can we do as children living in Bali, what can we do NOW." Bye Bye Plastic Bags was born in 2013 has become a well known international movement of inspiration, youth empowerment, and of course, saying no to plastic bags.
Melati and Isabel Wijsen are on a mission to stop plastic bags from suffocating their beautiful island home of Bali. Their efforts — including petitions, beach cleanups, even a hunger strike — paid off when they convinced their governor to commit to a plastic bag-free Bali by 2018. "Don't ever let anyone tell you that you're too young or you won't understand," Isabel says to other aspiring activists. "We're not telling you it's going to be easy. We're telling you it's going to be worth it."
Bye Bye Plastic Bags New Zealand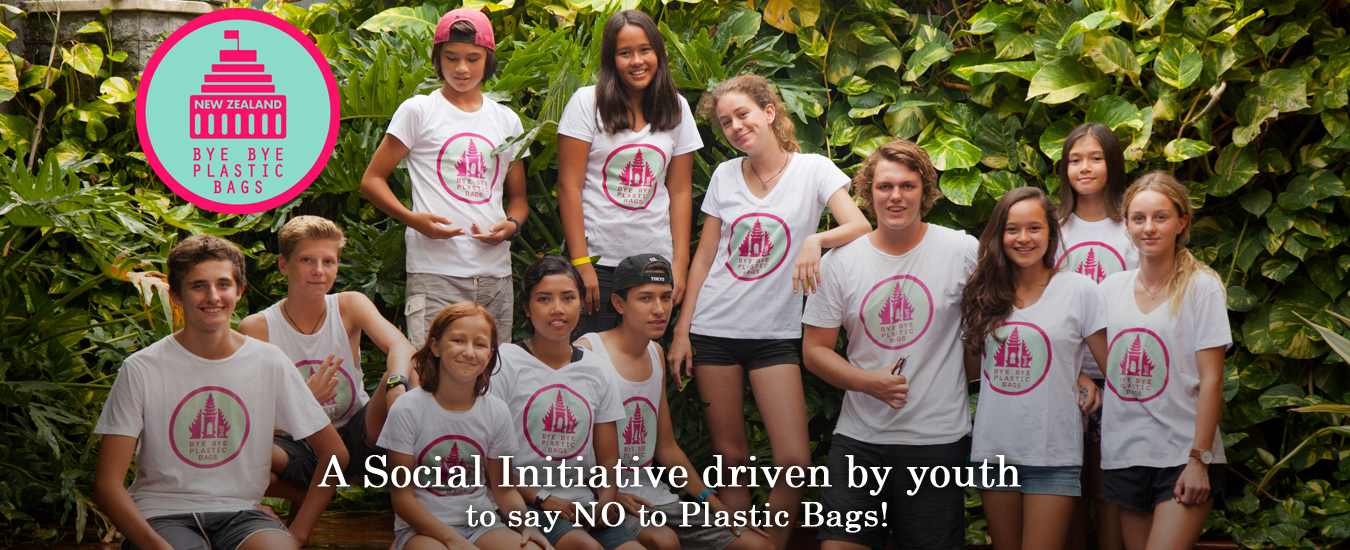 JGI NZ is thrilled to partner with the amazing founding BBPB crew and now be the base for the Bye Bye Plastic Bag New Zealand campaign.
In Auckland alone, about 17,000 tonnes of household soft plastics ended up in landfill in 2016. That compares with about 360 tonnes collected nationally each year under the supermarket-based Soft Plastic Packaging Recycling Scheme.
It would seem rather than recycle we should say bye bye to plastic bags.
The NYLC are empowered to drive this campaign and welcome groups throughout New Zealand to join them to make a difference for the better by getting rid of plastic bags in our country.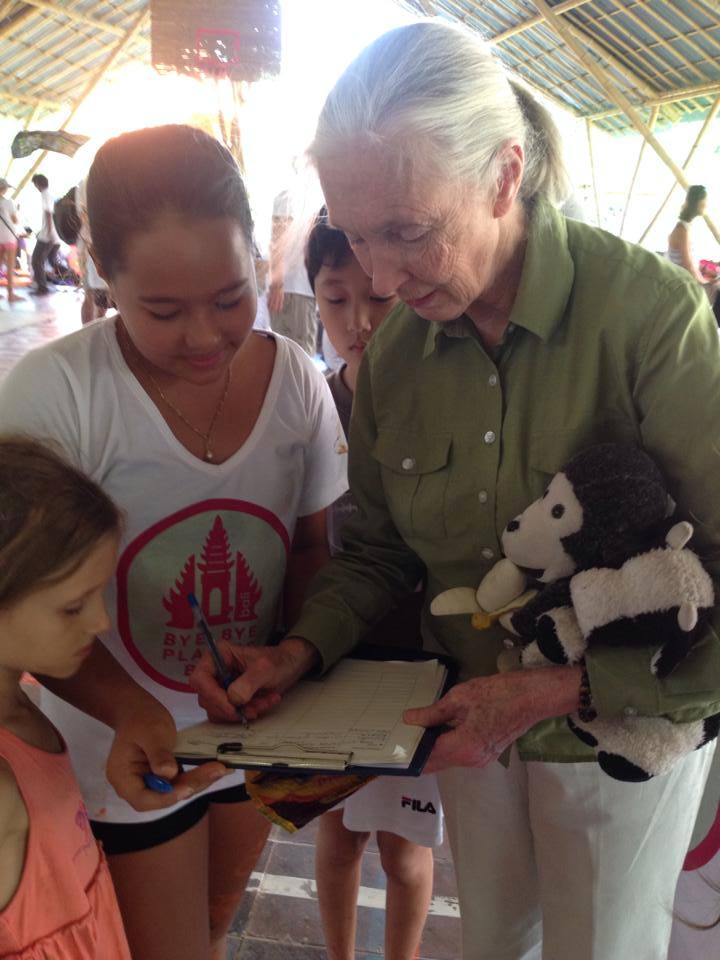 Steps in the Bye Bye Plastic Bags New Zealand campaign
Investigating the plastic scene in their city/region and conducting a community survey.

Exploring alternatives to plastic bags.

Presenting about BBPB at schools or community gatherings.

Creating a plan for campaign actions to spread awareness, and change behaviour.

Building BBPB groups and networks within areas to increase actions and engagement.

Spreading awareness through education presentations, flash mobs, beach clean ups and more.

Advocating for change in the provision of single-use plastic bags by the major supermarkets in New Zealand

On average, we use a plastic bag for 12 minutes but it lasts in our environment for 500-1000 years.

8 million tons of plastic is dumped into our oceans every year.

By 2050, the ocean will contain more plastic than fish by weight.

25% of the fish found in markets and consumed by US have plastic inside them.
Take Action Now!
Governments all over the world have taken action to ban the sale of lightweight single-use plastic bags. The Bangladesh government was the first to do so in 2002, imposing a total ban on the bag. Such a ban has also been applied in countries such as Rwanda, Senegal, Kenya, Bangladesh, China, Myanmar, countries in Western Europe and North America. Many States in Australia have legislation banning single-use plastic bags and recently two Australian supermarkets, Woolworths - a parent company of Countdown - and Coles, announced that they will stop giving single-use plastic bags to shoppers within the next year.
New Zealand has fallen behind in efforts to eradicate these impactful single-use plastic bags. Fortunately in the last year the two major supermarket chains in New Zealand have agreed to ban out plastic bags in 2018. - We thank our supporters for sharing there voice in 2017 we undertook a petition to ask New World to look to ban plastic bags. The public spoke and this retailer listened!
Now we are reaching higher - And you can help.
We are asking the government of New Zealand to 'Ban The Bag' - and you can help - In partnership and with a wonderful gathering of co-supporters - retailers, organisations, experts - and we are asking the New Zealand Government to ban single-use plastic bags in New Zealand - You can sign a petition and add your voice, and even attend the event when we present our letter and petition to the Ministers.
Surely it is time for New Zealand to join the large number of countries that have already banned these bags.
Lets say Bye Bye Plastic Bags!
Take action on the Ban The Bag 1-Click Campaign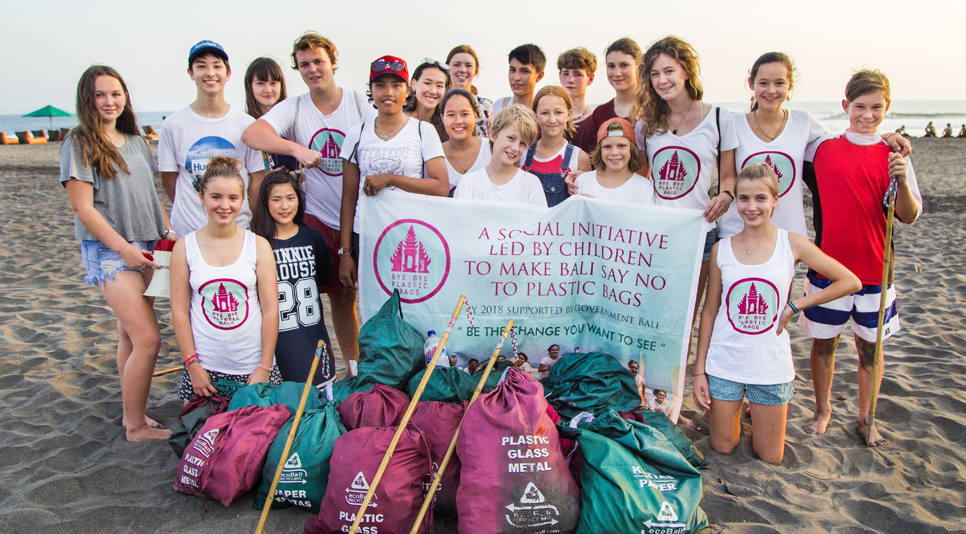 Join Bye Bye Plastic Bags New Zealand
Are you interested in getting involved with the Bye Bye Plastic Bags campaign, joining a group or starting your own - Let us know!
Contact us about joining BBPB NZ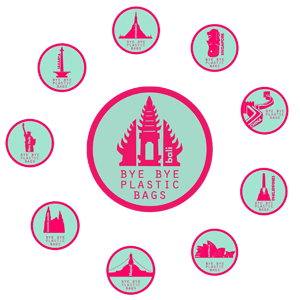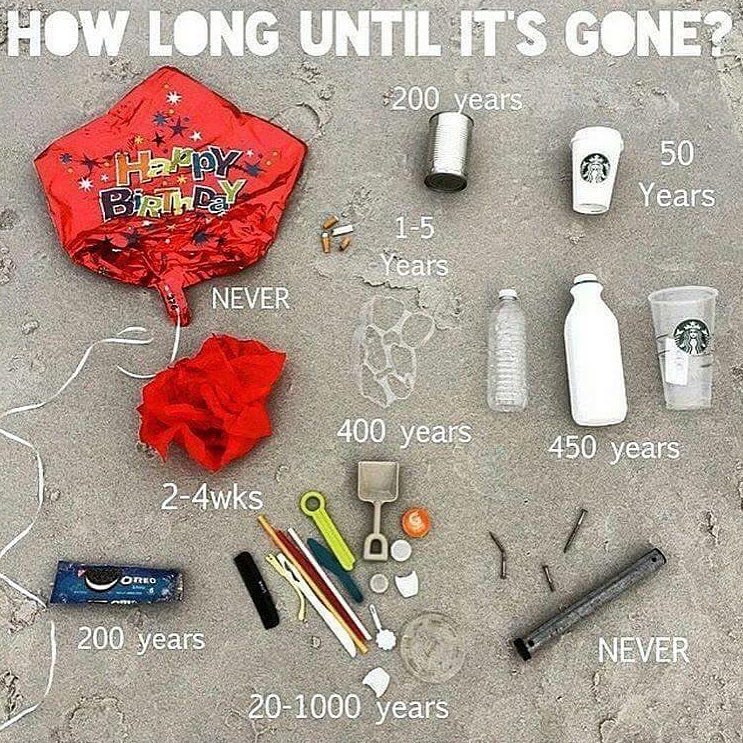 It's November and time to join in the new Roots & Shoots pledge that can bring about positive change for animals, people and the environment.
No Waste November (NWN) is an month-long event that supports and empowers individuals and institutions to tackle a waste form in their communities to create positive global impact. The NWN movement aims to connect local community effort to global campaigns and really highlight the ripple effect of an individual's actions.
As the name suggests, No Waste November is about reducing – or eliminating – waste in our lives. The movement recognises the diversity of what "waste" looks like in different cultures, genders, generations, and lifestyles.
Think of all those coffee cups, plastic straws, plastic bags, washing up bottles, packaging around fruit and vegetables, old clothes and food we throw away every day. Think of all of the energy and resources that went into making them, and the amount of waste they generate in landfill.
If everyone reduced the amount they used and wasted, think about how much of a difference that would make! Think of all the pollution-causing energy that wouldn't need to be used to make it, the amount of trees that wouldn't be cut down to make cups we are just going to throw away, and the huge decrease in the amount of littler and rubbish we produce. It would be amazing!
This is the idea behind #NoWasteNovember. If we can all reduce the amount of waste we produce, or even drop it to zero, think of the difference that would make.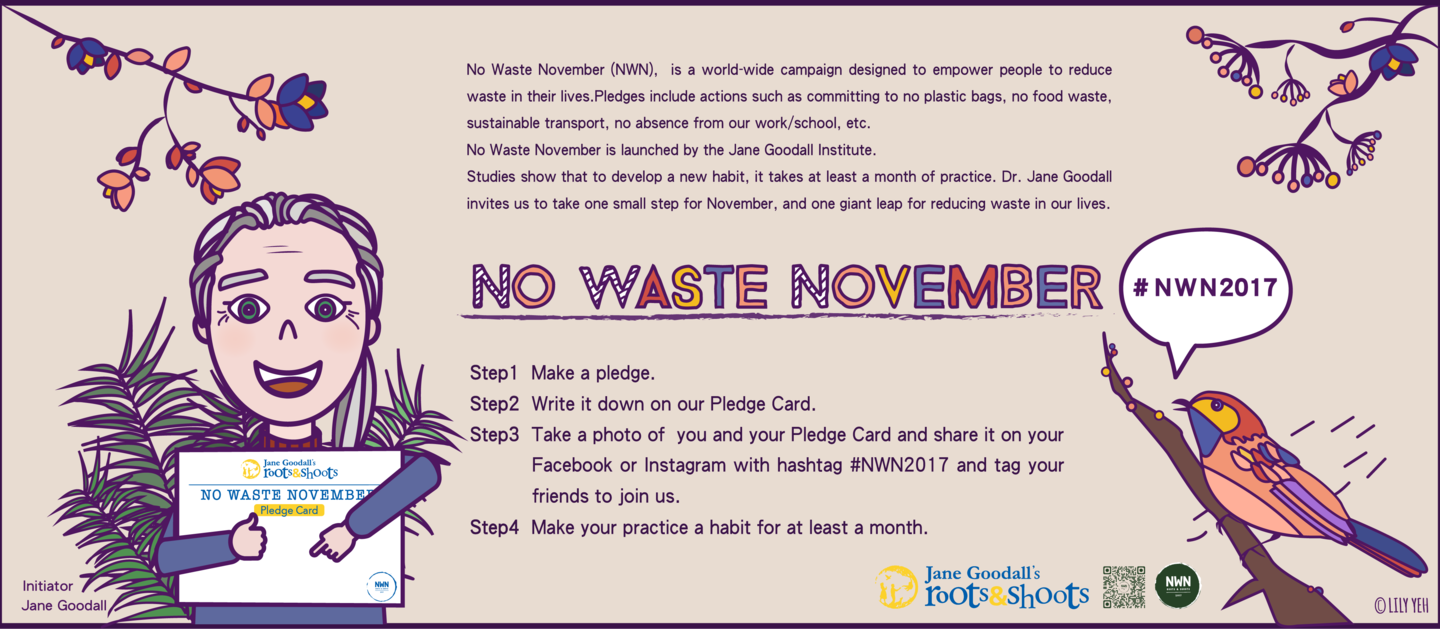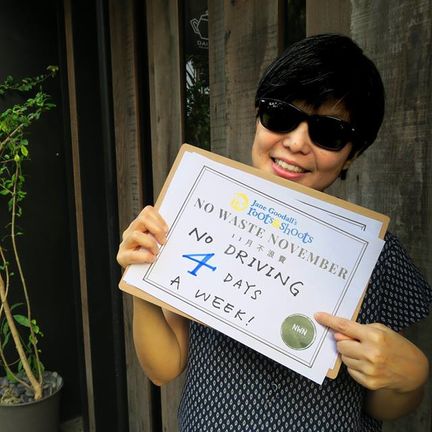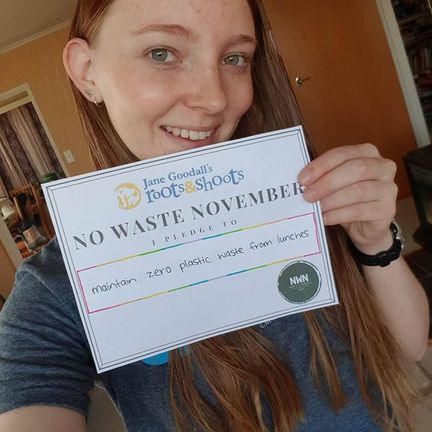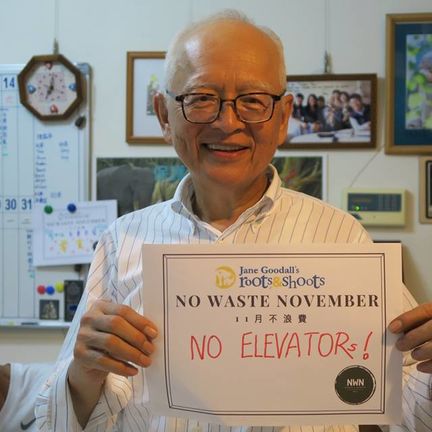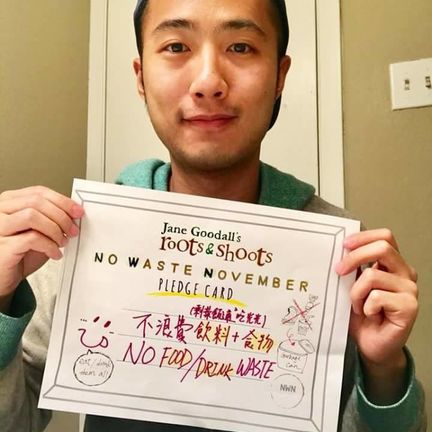 Pledge Ideas
Stuck for ideas? Here are a few to get you started:
Have reusable bags for shopping rather than taking single-use plastic bags to carry purchases
Use a reusable cup rather than taking a disposable one
Don't use plastic straws
Buy your fruit and veg from a greengrocers or ensure it's not wrapped in plastic or netting
Opt for refills rather than buying new containers for things like cooking oil, washing liquid
Buy toilet paper made from recycled materials
Stop using plastic water bottles! Instead, opt for a refillable one
Take a shower instead of a bath
Don't purchase any plastics (including bottles, containers and wrapping)
Plan your meals so you don't waste food
Don't forget to share your progress on social media too. Share your no waste alternatives like keep cups, reusable straws, cloth shopping bags rather than plastic ones, and more! Take a photo and pop it up on Facebook, Twitter and Instagram – and don't forget to use the #NWN2017 and #NoWasteNovember hashtags.
The more you share, the more you'll inspire others to get involved, and even little changes here and there can add up to a huge change if enough people take part!
Download a No Waste November pledge card and join in the change!