JGI NZ Campaigns — Mobile Phone Recycling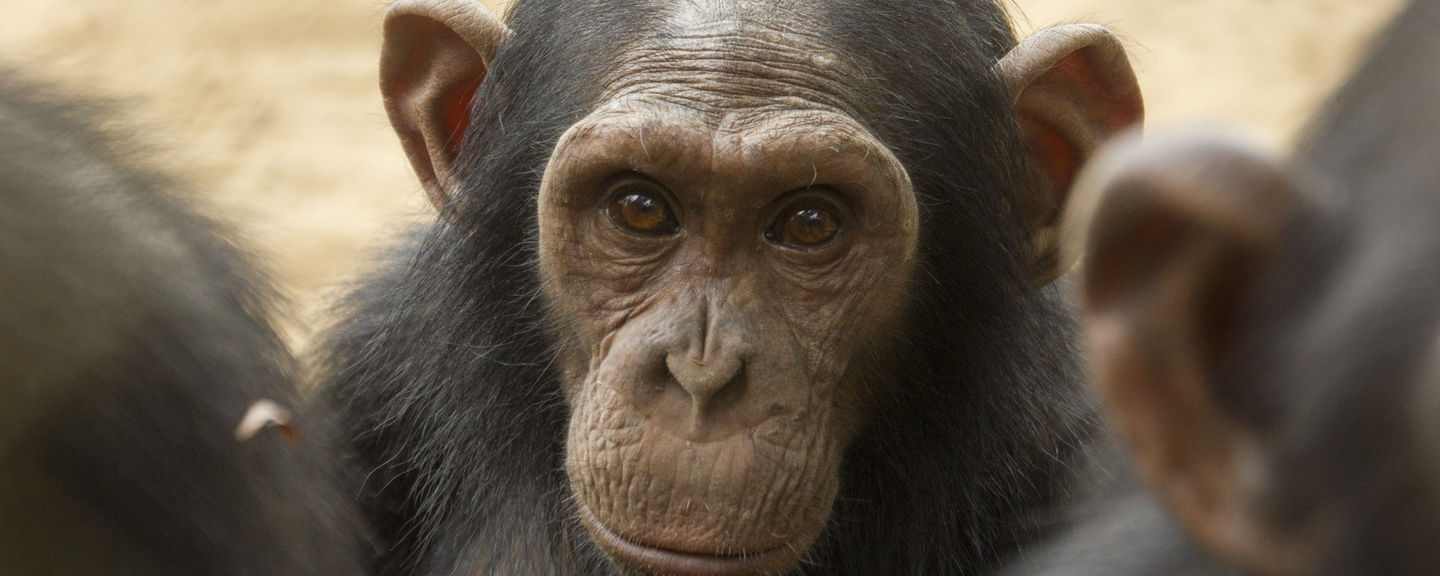 One of the biggest threats to Great Apes like chimpanzees is the mining of coltan, used in the phones and electronics in every home. You can help save Africa's Great Apes simply by recycling your old mobile phone.
Coltan is a mineral used in electronics. Mining results in the clearing of habitat in coltan-rich areas such as the Democratic Republic of Congo (DRC) where chimpanzees live. This drives the bush meat trade, further exacerbating the decline of populations. The Jane Goodall Institute Australia and our phone recycling partners are committed to raising awareness of the connection between the demise of Great Apes and increase in mobile phone production.
We aim to reduce the impact on Great Apes by removing mobile phones from the waste stream and remarketing them for reuse. Phone refurbishment helps reduce the demand for coltan mining in chimpanzee habitats. Phones that cannot be reused are broken down into components and recycled. When you recycle your phone, our generous mobile phone recycling partners donate money on yor behalf towards our vital conservation programs in the DRC.
Campaign Objectives
Raise awareness about the coltan crisis and declining Great Ape populations
Reduce the amount of mobiles becoming as electric waste by refurbishing and recycling them
Generate funds for JGI NZ's conservation programmes in Africa, providing for park ranger salaries and them with the necessary tools and equipment to patrol parks, protection for chimpanzees and gorillas and collection of data on habitat quality.
Take Action
Our aim is to reduce the demand for coltan mining in chimpanzee habitat. All phones donated to JGI NZ will be passed on to be refurbished and recycled, lessening the need for the extraction of more coltan. JGI's International Phone Recycling Day is the 26th of January.
Recycling for schools
Check at home for old cell phones! Tell your family why it is important to recycle old mobile devices and ask if they have any that they'd like to give you to recycle!

Get your classroom and school involved.

Present to your class or school about how recycling mobile devices can help protect chimpanzees and declare one week as mobile recycling week. Ask teachers or your Roots & Shoots group to help you collect phones during lunch.

Make a mobile phone recycling poster to inform everyone about the issue.

Organise a free collection box or reply-paid bags for phones at your school.

Contact us if you would like a Roots & Shoots representative to visit your class or contact your school.

Get your community involved: request a collection box that you can set up at the local library or somewhere else in the community. Leave the collection box for a week and see how many mobile devices you can collect!
Recycling for individuals and businesses
Download our poster to promote the campaign at your work place.

Celebrate JGI's International Phone Recycling Day, by launching a Call to Action!

On January 26, you can participate in JGI's Call to Action by gathering used electronics—especially mobile phones—and sending them to JGI NZ. With one simple action, you are helping protect chimpanzees and their habitats.
For further information about mobile phone recycling, or supporting the Jane Goodall Institute New Zealand's efforts to raise awareness about the issue please contact us.
Contact us