JANE Screening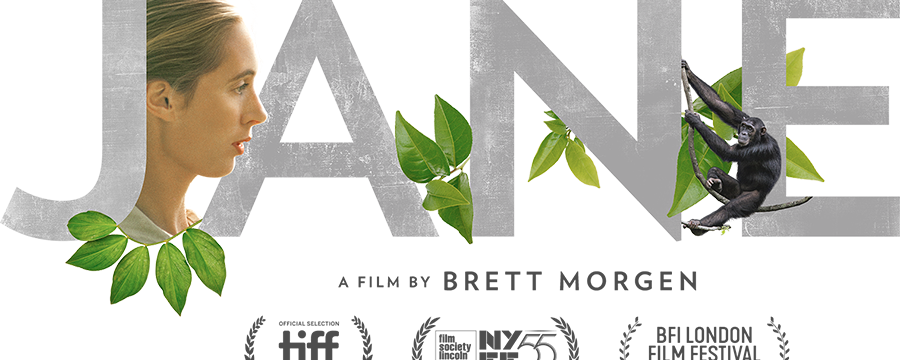 "Transcends the boundaries of both nature films and biographies. Its epic elements of adventure, romance, and spiritual connection possess a sweep equal to any narrative film. A wondrous, moving, and truly stirring portrait that puts us right there with Goodall to share in her discoveries, propelled by the majestic sounds of Philip Glass. This is a truly stirring legacy portrait."
Drawing from over 100 hours of never-before-seen footage that has been tucked away in the National Geographic archives for over 50 years, award-winning director Brett Morgen tells the story of JANE, a woman whose chimpanzee research challenged the male-dominated scientific consensus of her time and revolutionised our understanding of the natural world.
Set to a rich orchestral score from legendary composer Philip Glass, the film offers an unprecedented, intimate portrait of Jane Goodall — a trailblazer who defied the odds to become one of the world's most admired conservationists.
JANE Screening - Wellington
Take the opportunity to be part of a screening of the stunning 'JANE' documentary - In the company of the film's star and an international icon, UN Messenger of Peace, a dame of the British empire and an inspiration to millions, Dr. Jane Goodall.
Screening tickets include invitation to a private reception, with plant-based canapés, to follow the screening.
All funds raised from the screening go to support the work of the Jane Goodall Institute New Zealand.
Date: Wednesday, 22 May
Time: 6pm – 8:30pm
Where: Roxy Theatre, 5 Park Rd, Miramar, Wellington
Seats are limited to 160
JANE Screening Tickets