Jane in NZ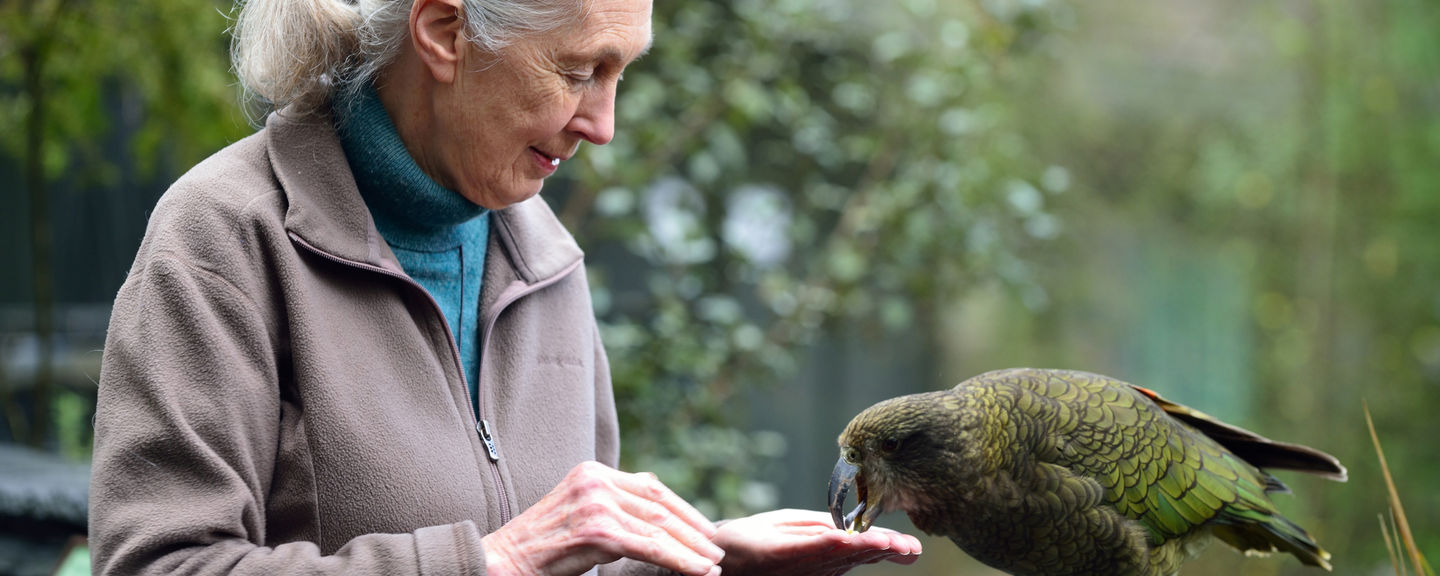 Get involved. Share your work. Help us do ours.
Dr. Jane Goodall is in New Zealand June/July 2017
She will visiting Auckland, Wellington, Christchurch & Dunedin.
You will have the chance to:
Attend a life changing lecture and book signing
Present your own Roots & Shoots project and the way in which you are making a difference
Attend a formal dinner hosted by Dr. Goodall
Be part of the formal launch of JGI New Zealand
Take part in a silent auction

with all proceeds going to JGI to help us undertake projects and programmes in New Zealand and Africa.
If you are interested to know more or wish to partner with us on events please contact us!
Contact us
You can get involved in the Roots & Shoots Challenge 2017, Habitats of Hope, today!
Make a positive impact in a habitat near you and the chance to be involved in Dr. Jane's New Zealand tour.
Get involved with the Roots & Shoots Challenge