Jane in NZ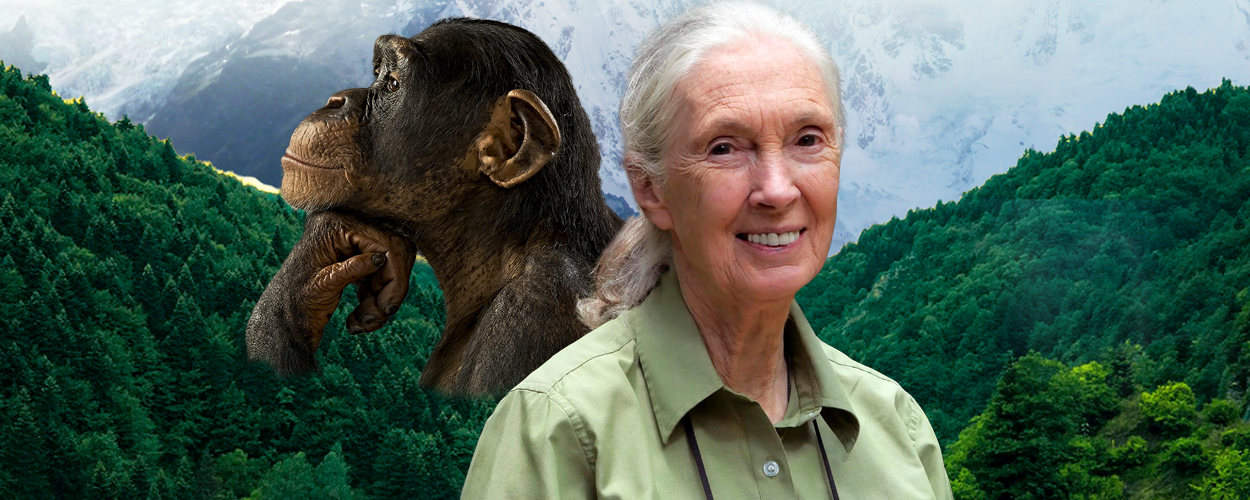 Hope in Action
Get involved. Share your work. Help us do ours.
Dr. Jane Goodall is in New Zealand June/July 2017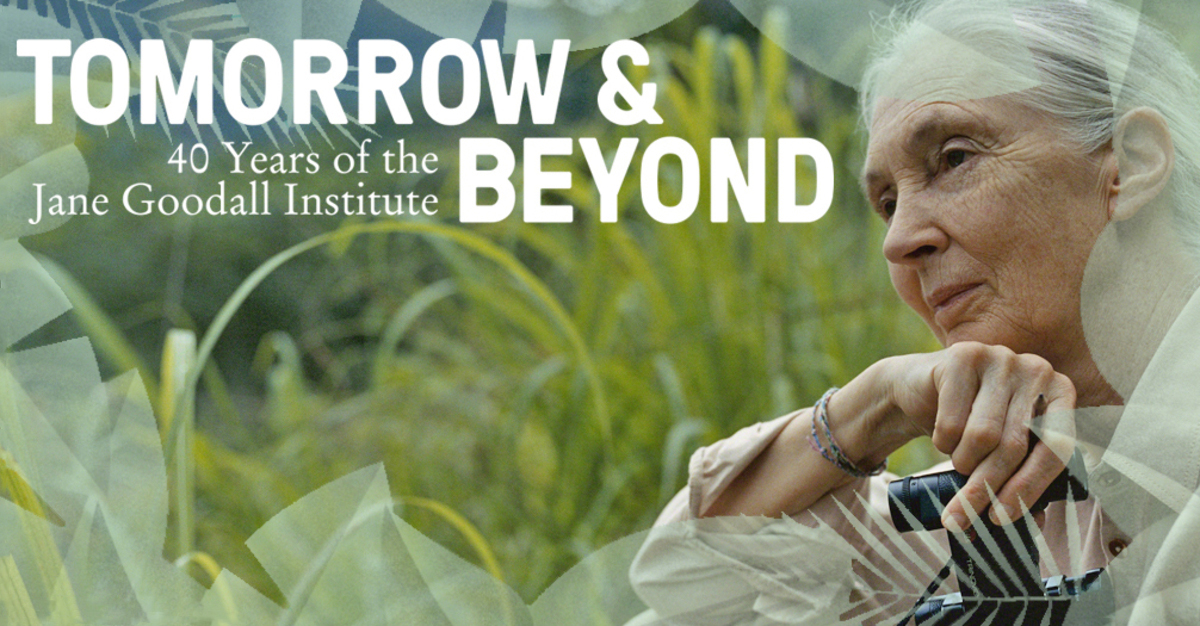 Don't miss the opportunity to spend some time with Dr Jane Goodall in 2017.
Attend a life changing lecture and book signing
Present your own Roots & Shoots project and the way in which you are making a difference
Attend a formal dinner hosted by Dr. Goodall
Be part of the formal launch of JGI New Zealand
Take part in a silent auction

with all proceeds going to JGI to help us undertake projects and programmes in New Zealand and Africa.
If you are interested to know more, have the opportunity for representatives of your organisation to join with Dr Goodall during her tour or wish to partner with us on events please contact us!
Contact us
You can get involved in the Roots & Shoots Challenge 2017, Habitats of Hope, today!
Make a positive impact in a habitat near you and the chance to be involved in Dr. Jane's New Zealand tour.
Get involved with the Roots & Shoots Challenge
Read the press release regarding Dr Goodall's tour of New Zealand and public talks
See our Press Room for more information on Dr Goodall and the programmes of JGI
Visit Press Room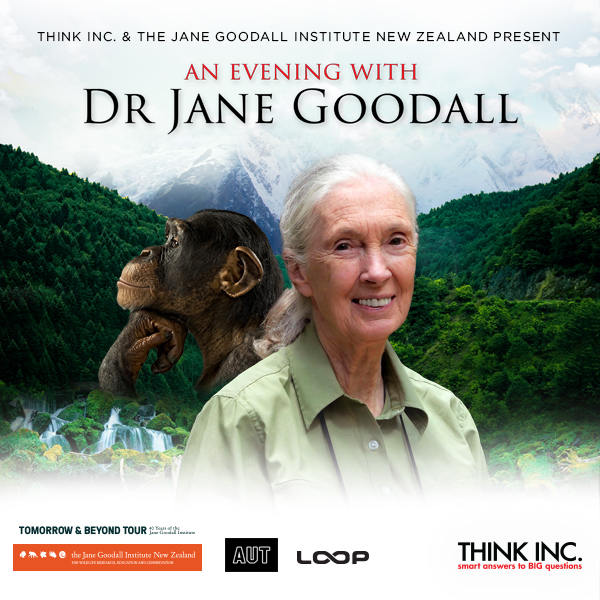 An Evening with Dr. Goodall
During the Tomorrow & Beyond Tour Dr. Goodall will bring her audience into the world of the Gombe chimpanzees―from her early observations and experiences to the latest news and stories from the field.
Dr. Goodall will share information about the work of the Jane Goodall Institute, which continues her pioneering research at Gombe and is widely recognised for establishing innovative community-centered conservation and development programs in Africa. This year, the Institute celebrates its 40th anniversary since it's founding in 1977 and continues to be a global leader in the effort to protect chimpanzees and their habitats, with offices in 30 countries, all supporting the work and mission of our founder.
Dr. Goodall began Roots & Shoots, the Institute's global environmental and humanitarian youth programme that is now in more than 100 countries across the globe. The programme empowers young people of all ages to identify issues in their local communities or worldwide, and truly help to make a difference for people, animals and the environment we all share.
In Tomorrow & Beyond, Dr. Goodall will provide insight into the person behind the globe-trotting international icon: a UN Messenger of Peace, Dame of the British Empire, and the subject of countless articles and television programs around the world. She will also discuss the current threats facing the planet and her five reasons for hope in these complex times, encouraging everyone in the audience to do their part to make a positive difference each and every day.
Tickets on sale now!
Get Tickets to an Evening with Dr Jane Goodall
Dunedin
The Regent Theatre
Sunday June 25
Wellington
Michael Fowler Centre
Monday June 26
Christchurch
The Isaac Theatre Royal
Thursday June 29
Auckland
Logan Campbell Centre
Saturday July 1